Stephanie Black - Talented Author's Approach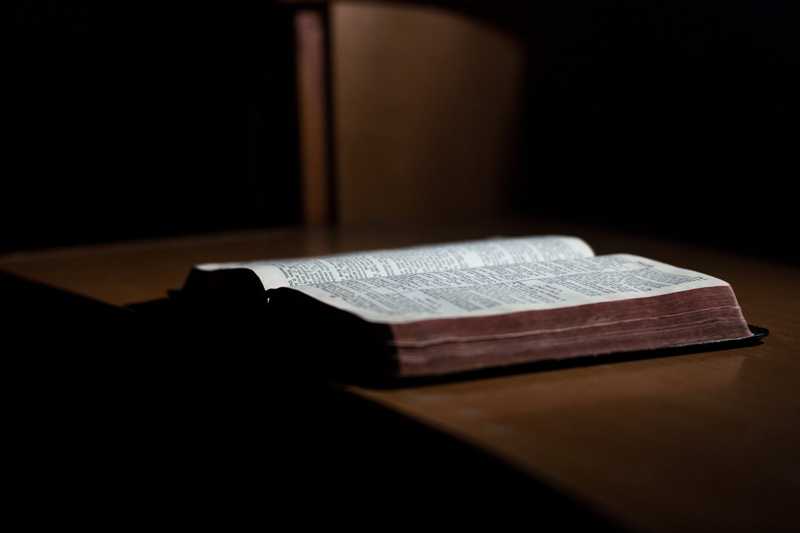 (This is a continuation from our interview with Stephanie Black. To read part one, click
here
.)
~~~~
C.S.: Do you ever worry about accuracy as you're writing? If so, what percentage of accuracy do you feel is a good number to aim for as a fiction writer?
STEPHANIE: I think every writer worries about getting things right, and we should aim to be as accurate as possible. If a reader catches an error and thinks hey, that's not correct, it's going to jolt him or her right out of the story.
Because my New America doesn't actually exist, that radically reduced the amount of research I had to do. I created the nation and the rules by which it operates, so I didn't have to worry that I'd trip up and claim that the governing council takes a recess in June when really it's in July, or that the police wouldn't have the authority to do this or that. But I did need to make sure that what I created sounded credible, that I was internally consistent within my setting, and that the history of this separatist chunk of the United States made sense, given our world today. I'm pleased when readers tell me how believable the book felt. This society could be us, if we're not careful!
C.S.: How involved did you get with your characters? Did you ever feel like they had taken over the story and wouldn't give it back?


STEPHANIE: I do get very attached to my characters. When my husband I would be talking about baby names and a name of one my main characters would come up as a possibility, I'd feel like, "But I already have a kid named Daniel!" But really, my characters don't feel like my children. They're not that much younger than I am. They're more like friends. Does that sound a little strange? I do know they're not real . . . I think . . .

I don't remember them taking over the story, but sometimes they got mighty stubborn. For example, I'd want a character to say a certain thing in a scene, but I just couldn't make it happen. When you create a character with certain qualities, that character's words and actions need to feel right for that character--even when it's inconvenient for the writer.

C.S.: On page 41 of the book, you describe your character's "spine" or driving force so well. How did you get to this point where you could articulate so clearly?

STEPHANIE: It comes down to writing technique, particularly what I learned from aforementioned guru Jack Bickham. A novel centers around a character who wants something badly. That character's desire is the story goal. In my novel, the main character, Ian Roshek, has the goal of remaining true to his newfound faith, no matter how intense the opposition.

The story goal creates a central story question in the reader's mind (Will Ian remain true in the face of opposition?). The main source of conflict in the story arises from the clash between the main character's striving toward his goal and the opposition's efforts to oppose him.

In articulating Ian's goal through his thoughts and actions, I also showed his fears and doubts. I wanted him to be a character whom readers could really relate to, someone who struggled to find the courage to do what was right--not someone so strong and perfect from page one that the challenges he faced weren't really challenges at all.

C.S.: What has given you the greatest amount of satisfaction with this book?

STEPHANIE: First of all, the writing of it. I write because I love to write, and this particular story--of one person struggling to do what's right in the face of incredible opposition--intrigued me. Maybe one reason it resonates is because that's what we're all trying to do as Latter-day Saints--stand up for truth.

Having the book accepted for publication and then holding that finished book in my hands for the first time--those were great moments, the kind of moments you wish you could bronze and keep on your shelf to show your great-grandchildren.

Feedback from readers has been such a thrill for me. To have a reader tell me she loved the book or he was up until 3:00 in the morning reading because he couldn't put it down--those moments always have me walking on air. I'm also delighted when readers tell me the book made them think about their own faith. I wanted Believer to be a fast-paced, exciting read because that's the kind of book I enjoy the most, but I also wanted it to explore some deeper themes, like the relationship between righteousness and freedom. I'm delighted when people tell me the book was thought-provoking.

Another tremendous blessing that has come to me through the book is the opportunity to associate with other people in the writing community. I never dreamed I'd find such a wonderful, supportive network of friends.

C.S.: What are your plans for the future? Any new projects you'd like to share with us?

STEPHANIE: My current project is a contemporary suspense novel about a woman desperate to break away from a dead-end situation. She gets a too-good-to-be-true opportunity, jumps at it, and lands in the middle of a dangerous and evil plot. There are several layers of tension to the story, stemming from a couple of different villains with very different motives; it's an exciting challenge to weave in the dynamic backstories, all the while keeping it clear for the reader in an exhilarating and tense way! I'm having a lot of fun with the book and hope to finish it in January.

C.S.: In your opinion, do we have an obligation as Latter-day Saints to use our talents in any particular way?

STEPHANIE: I think the angel speaking to Adam in Moses 5:8 summed it up very well: "Wherefore, thou shalt do all that thou doest in the name of the Son". Whether we're writing novels or poems, painting pictures, building computer chips, fixing plumbing, building houses or defending cases in court, we are ever and always witnesses of Jesus Christ. Our work--no matter what it is--should reflect that.

That doesn't mean that an LDS novelist needs to write LDS fiction or even fiction with religious themes. But whatever we write, it ought to be done with faith, honor and integrity.

C.S.: So what do you think - does a writer need talent to write a compelling book or not? Just how much hope is there for one who may be very diligent, but perhaps not as talented as another?

STEPHANIE: I think the most important attributes a writer needs in order to succeed are
a desire to write, a desire to improve his/her craft, an ability to objectively assess his/her own work and the humility to seek out and apply constructive criticism. Also--the guts to submit work to publishers (or agents) and the perseverance to endure rejection and keep on writing. You don't have to be a natural-born writing genius to write a compelling novel, but you've got to be willing to work like crazy, learn from your mistakes, and keep striving to improve.

C.S.: Who, by the way, are your favorite authors? What have you learned from them?

STEPHANIE: Oh wow, there are so many authors that I admire! I'll only mention a few.

I'm in awe of national suspense writer Mary Higgins Clark. Clark is incredibly skilled at creating multiple threads of tension that foreshadow danger, raise questions in the reader's mind and offer tantalizing hints of what's coming. Her books are the very definition of "page-turner"--you just have to know what's going to happen. I love a book I can't put down, and in my own writing, I do my best to create threads of tension that will snag a reader.

I enjoy writer Connie Willis. She has such a gift for words. She can write with a light, witty touch or she can write a somber, thought-provoking story. There is amazing variety among her books and her writing is always fresh and unique.

Orson Scott Card has a spectacular gift for characterization. PG Wodehouse can make anything hilarious just by his choice of words. Oh goodness, I'd better stop now or I'll rattle on and on.

C.S.: Any fun plans for the future you care to share with us? Any writing projects?

STEPHANIE: I'm currently working on a contemporary suspense novel for the LDS market. I'm excited about this new project. It should be a lot of fun.

C.S.: Final words of wisdom? Or a favorite scripture which helps you on any dark days?

STEPHANIE: Henry David Thoreau said: "In the long run, men hit only what they aim at. Therefore, though they should fail immediately, they had better aim at something high." I think that's great advice for a writer. We work to write well, we work to learn our craft, we rewrite, rewrite, rewrite, we submit--and sometimes get rejected. But it we keep improving our aim and firing those arrows, one of them will finally hits the bull's eye. At which point, we restock our quiver and start firing all over again.

Another thought I like is from D&C 46:11-12: "for there are many gifts, and to every man is given a gift by the Spirit of God. To some is given one, and to some is given another, that all may be profited thereby." There are so many things that I'm not good at. I'm disorganized. I stink at home decorating. I can't read maps and I would walk for blocks to avoid having to parallel park. I don't sew or scrapbook. I have no fashion sense, a problem my teenage daughter tries to remedy ("Navy socks with running shoes, Mom?"). But by gum, I wrote a book. And my hope is that even as I profit greatly from the gifts of those around me, maybe I can use my gifts to create something of worth to others.

C.S.: Thank you, Stephanie, for such inspiring thoughts. I highly recommend her book to my valued readers. To learn more about THE BELIEVER, please visit here. To learn more about Stephanie, visit her website. It's full of fun information about her and even contains her husband's "fun-and-Really-Awful-Poetry" (according to Stephanie). :0)


~~~~~
Struggling with your teens? C.S. Bezas book has been called the perfect aid for parents and youth leaders. Powerful Tips for Powerful Teachers: Helping Youth Find Their Spiritual Wings is available in most LDS bookstores and online at DeseretBook.com. Order it today and watch changes begin.
You Should Also Read:
Stephanie Black's website


Related Articles
Editor's Picks Articles
Top Ten Articles
Previous Features
Site Map





Content copyright © 2022 by C.S. Bezas. All rights reserved.
This content was written by C.S. Bezas. If you wish to use this content in any manner, you need written permission. Contact C.S. Bezas for details.