Heather Langenkamp Interview I AM NANCY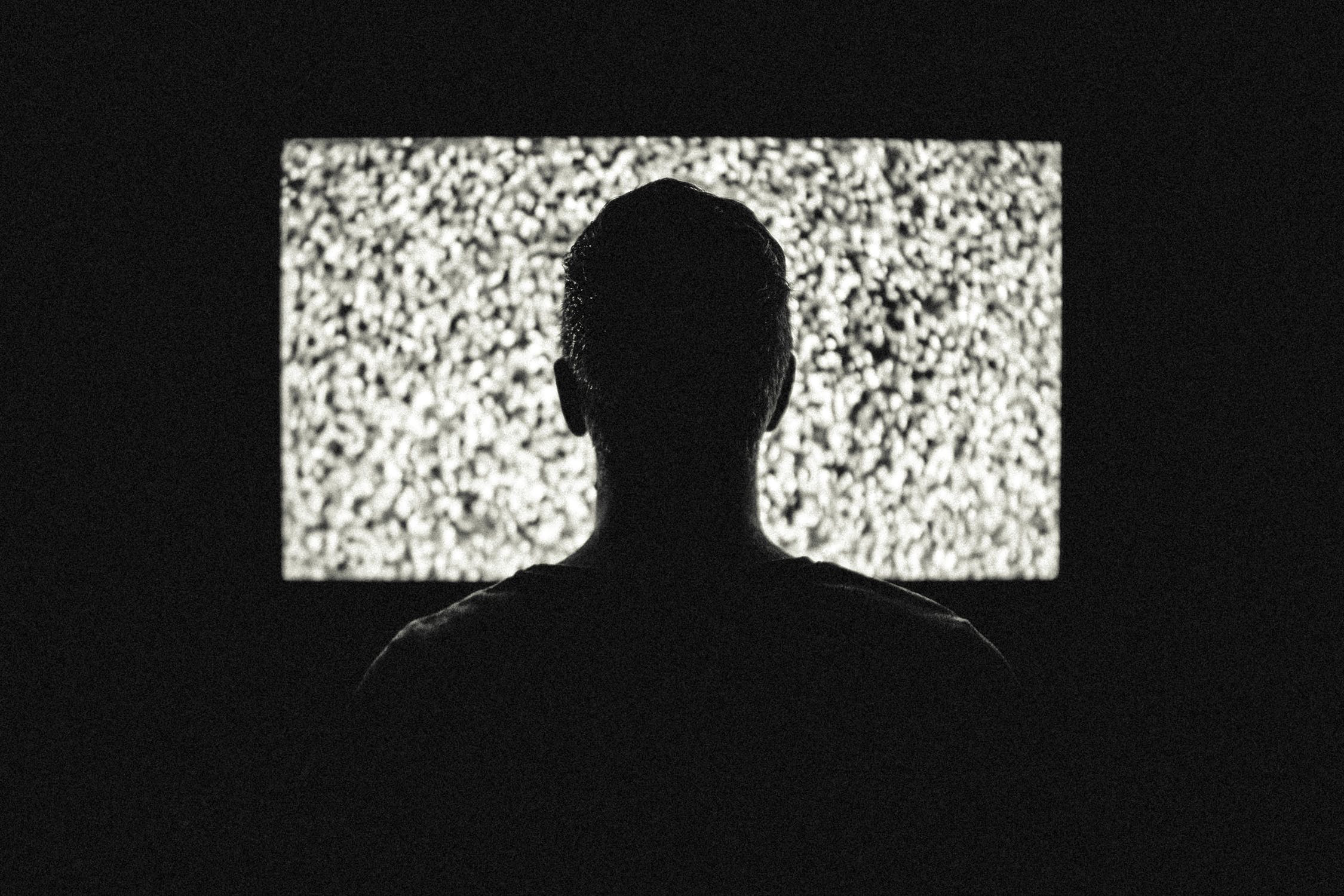 Obviously, Wes Cravens New Nightmare was the first post modern horror movie. How did it feel sharing your personal life like that on film? And Wes Craven using elements of your personal life?
Well I mean, he didn't
really.
He took a few details of my life and stuck them on that character in the movie. Aside from the fact there was the stalker in the movie (
Heather had confided in Wes about the difficulty she was having with a stalker in a conversation
), that was sort of his springboard for creating the Heather Langenkamp character in the first place. I mean, I think he kind of got the idea that it might be interesting to put the quote "Heather Langenkamp" un-quote character in the movie as the woman that played Nancy Thompson, and I think it was a really, really interesting idea – which even today, I don't think has been appreciated for how unique it is.
It's like
'Being John Malkovich'
had John Malkovich playing himself. That's really unique and mind bending and twisting, and I think those two movies for me are similar in the way they utilize the real peoples names and the same actor to play that name. It was just a very clever device that Wes used and I just don't think people appreciate how cool it is.
It was also the first post modern horror film.
I guess so. It was very traditional in lots of ways though, I mean, the structure of having the
"modern reality"
is almost like the first reality show in a way. We're scripted and yet we're pretending it's reality. It's supposed to have a sheen of real life on it, and I mean it was pretty successful among people who really love film, I think with people who loved
horror
it was less successful.
It had a brilliant critical response.
Oh yeah, it was very well received and I think we won the
Toronto Film Festival
that year. It was a really well received film from the critics, they never have been fans of the gore and so we took a little bit of the gore out and still kept Freddy in, in all of his scariness. I think it was a good combination.
In Wes Cravens New Nightmare there's a scene where you don't want Dylan ( Miko Hughes) to watch the original movie? Would you let your children watch the horror movies you've made?
They're twenty and sixteen, but no we don't watch my movies. I mean, if they see them on their own that's fine, but I don't know, it's kind of awkward for me. I don't want them to see me as
that
, you know? They can appreciate it on their own when they're older maybe.
Nancy is a really good role model in it though...
I think that it's hard on kids to have actor parents. I think they become confused about their path in life and their identity, and having two famous parents – or a parent that's well known. I think it can hurt kids when they're trying to develop their own identity. We completely down play it in my house – I'm mum. I'm the one that makes you do your homework and stuff like that.
I feel it comes across in interviews that Wes Craven see's you as a sort of muse for the Nightmare movies, do you feel that YOU'RE work comes across stronger when you're working with him?
Well, I definitely think it's been my best work because, I think some of the other things I've worked on are equal to it but I just felt so invested in that character after a while (
Nancy Thompson
) and
Wes
did everything he could to make Nancy this incredible hero - so hand in hand I really think it was a partnership. I always wanted him to be happy and I always cared about what he thought, so I was constantly looking to him for guidance, like
"am I doing this right?"
and
"am I giving you what you want?"
and he always seemed happy with my work, he always seemed pleased. But he's not really the kind of guy who complements you every minute of the day, which is nice because other people can be so phony. I was always sure by the end of the day that he had gotten what he wanted and he was able to turn it into the movie he had in his head. I never probed too deeply, if he said it was fine, I'd just say "okay!" even if I didn't like what I had done. I always differ to him. Though I never wanted to be stubborn, I just wanted to fulfil his dream of who Nancy was.
Do you have any current plans to visit the U.K for any fan conventions? Because you have so many fans over here as proved in 'I AM NANCY'.
I wish! They've stopped inviting me (
laughs.
) I think that I behaved so badly when I was at Collectormania. I really wanna go to the one in
Milton Keens
, the one in the big shopping mall place. We'll see.
You should tell them you want to come back over here.
Well, I had a bad experience, or I'll call it an unfortunate incident when I was there last time. I don't know if they'll have me back. It was a tough convention for them and for me so...
What happened?
It was just a misunderstanding, and I truly don't know what happened, but I think they left with hard feelings with me, but I don't know what happened. It was one of those things where everyone's going
"what happened?"
ya know? It was unfortunate that it ended that way – well for
me
, because I really enjoyed myself and I actually got my best footage at that convention (for 'I AM NANCY') That's where I met
Jude
, and so many of the fans that are shown in 'I AM NANCY' so maybe that will change. I hope it does.
(The Cast of Nightmare 1, Nick Corri, Amanda Wyss, Johnny Depp, Heather Langenkamp)
Because of the popularity of A Nightmare on Elm Street and the making of Never Sleep Again: You must all be quite close now, the actors from the first nightmare movie, Amanda Wyss, Nick Corri, John Saxon, Robert Englund?
Oh yeah, we're
very
close. It's almost like we're college friends; you get together for these reunions and everybody talks about the old times...and everyone looks amazing, well at least they do to me. You know, everyone looks the same. Everyone looks like they did in 1983 (
during filming of the first Nightmare
) We all have such a great time together, and I do love
Robert Englund.
He gave me such a great interview for my documentary. It's very funny, he just so charming and so intelligent. He's very funny, so I tried to make him seem as un-funny as possible.
When I met him (Robert Englund) I found him to be so much like Freddy, like he wasn't acting almost...
Yeah, it all depends on his mood and that's why I think people will be interested to see this side of him. I tried to get a side of
Wes
and
Robert
that no-one had seen before on film.
So what's next for Heather Langenkamp?
To be totally honest, my husband and I – because we have a special effects/make-up studio. We just did
'Mission Impossible 4'
and a movie called
'Wes County of the World'
which is with
Shia Lebouf
, and it looks like another project might come along here. The work I do with my husband is top priority. I have a film I really want to direct next Spring, and it's about my home town, Oklahoma, where I come from in the United States. It's a small town film, and you know if someone had a wonderful part I would certainly consider it, and a movie I made last year called
'The Butterfly Room'
– I just saw the trailer today, it's kind of a secret, but I'm in that and that's going to be coming out probably in the next six months. So, I have so many things on my plate and I want to become a software developer with my IPhone APP
'Grab Your Bags'
. I have lot of things, yeah.
I'd just like to conclude that it was a complete pleasure speaking with Heather; she's a lovely woman with a great sense of humour, a talented actress, and a true horror hero!
You can purchase 'I AM NANCY' from the official Heather Langenkamp website, as well as lots of other fun stuff for fans of Nancy, Heather and the Nightmare movies. Here's the website I AM NANCY OFFICIAL SITE or just type in 'I AM NANCY' into your search engine.
You Should Also Read:
HEATHER LANGENKAMP INTERVIEW PART 1
HEATHER LANGENKAMP INTERVIEW PART 2
HEATHER LANGENKAMP INTERVIEW PART 3


Related Articles
Editor's Picks Articles
Top Ten Articles
Previous Features
Site Map





Content copyright © 2022 by Steven Casey Murray. All rights reserved.
This content was written by Steven Casey Murray. If you wish to use this content in any manner, you need written permission. Contact Steven Casey Murray for details.