Christmas Gift Ideas - 3 CD Reviews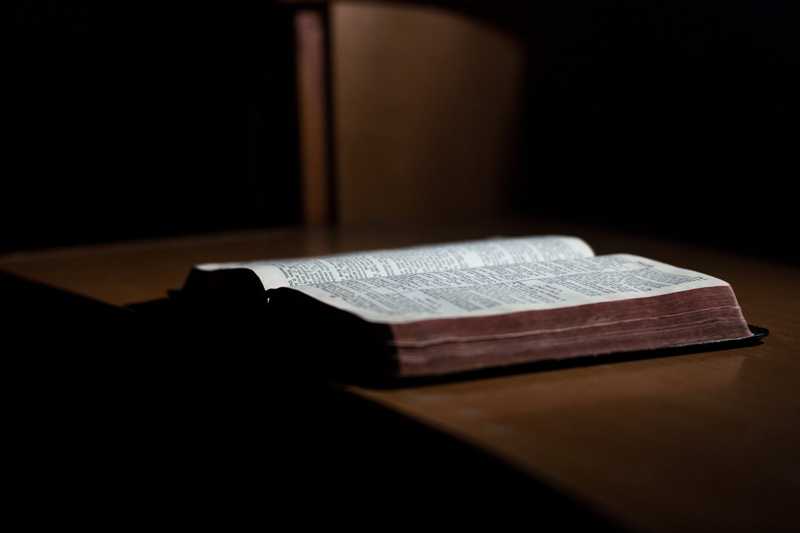 Looking for the perfect gift? Something that will change a life? Something worthwhile and more than trivial fluff? Here are three CDs for your consideration which would make excellent stocking stuffers.
***
The first is a CD called,
LET THE MORNING COME: A Musical Celebration of Joseph Smith & the Restoration
. From the first play of the CD, a soothing spirit comes. It is a musical tribute to the prophet Joseph Smith and yet it is so much more. The music is beautifully balanced and soaringly done. The vocalists are powerhouse Johanne Frechette Perry, Tanya Barkdull, Dave Tinny and Stephen Dimond, in addition to a full choir.
All soloists tastefully and lyrically sing, uplifting the listener without fatiguing them with the message. What do I mean? Let me explain. Ever listen to a CD where the first few songs you love, but by the end, you've had enough? Whether it's that the same instrumentation was used throughout the album or whether it's that the singer's voice becomes grating by the end of the CD, something just turns you off the experience. This is most definitely NOT the case here.
This album is lovely from start to finish. One of the things I most enjoyed about this recording were the instrumental nuances weaving in and out of each piece. Bits of heaven seem to glisten in the inner linings of so many of the songs. And the best part of this CD? It comes with a second CD--a performance CD you can use to solo with yourself. It alone has 30 tracks on it! Very generously done...15 instrumental tracks and 15 additional minus tracks with choir backdrop to be used for your own live performances. Of course, if you were going to do any recordings with this, you would need additional licensing from
Prime Recordings
.
Yet, wait! There's more.
LET THE MORNING COME
is actually a musical fireside. According to the liner notes, "Groups performing this program can contact Prime Recordings at 1-800-377-6788 for orchestral parts for live performance..." in addition to pdf files with customizable flyers, performer information, etc. This truly is a gift worthy of the finest recipients in your life.
***
The second CD which has really touched my heart is a CD by composer Jeanni Gould, entitled,
WE ARE DAUGHTERS
. This entire CD is a tribute to the Savior and is just lovely. Jeanni is an individual I have met through the
LDSMusicians.com group
. She is the winner of several national songwriting awards. Her song, "Celebrate!" won Special Recognition in the 2002 Church Music Contest. Other award-winning songs on this CD are "Feed My Sheep" and "Song of the Heart."
She is a prolific composer and writer, having had three books and two CDs published for the Young Women program:
10 TERRIFIC PROGRAMS, MIDWEEK TREASURES
, and
PERFECT PROJECTS FOR PERSONAL PROGRESS
. But in addition to her ability at the pen and piano, she is a delightfully kind individual who very much wants to bless the lives of others with gifts given from the Lord. She has done so immensely through this CD,
WE ARE DAUGHTERS
. My favorite song from this album (it's hard to pick just one) is "Peace." All of the songs on this CD bring a peace of spirit that is hard to define.
I've used this CD over and over again with my own seminary class whenever I've needed an extra boost of the spirit. And this CD has now been followed by Jeanni's next creation, called
A WOMAN'S HEART
, which has been called "Absolutely stunning" by a reviewer at DeseretBook online. You couldn't go wrong with either of these CDs as a meaningful gift for a loved one (or even for yourself).
***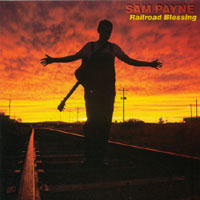 To change the pace when you need upbeat music,
Sam Payne
may be just the thing. My daughter heard his music and has decided that he is one of her all time favorite vocalists. She's only 11, but I was impressed, because in my heart and mind, I consider Sam Payne to be one of the most talented composers and musicians I've heard. His music has been called a mix of rock, country, and the performer Sting--if you can imagine such a thing. Yet that is the diversity of a musician of Sam's level.
He has played in the Kennedy Center and all across the country. Yet he's been a seminary teacher. How cool can that be? He understands life from a depth of gospel conversion, yet from the heart and soul of a musician who apparently feels things deeply. To be quite honest, I love all his CDs - I would be hard pressed to give up any of my three Sam Payne CDs.
RAILROAD BLESSING
, his first CD, could rival any CD out on the market. His newest CD,
COMING JUST TO GO
adds a jazzy feel to his already delightfully eclectic set of tunes. His Christmas CD,
ANGEL IN THE SNOW: Christmas with the Sam Payne Project
is one of the most touching Christmas albums I've heard. If you've never heard of Sam Payne, you are in for a tremendous treat. Click
here
for more information and to pick one of the best Christmas gifts you'll ever find.
~~~~~~~~
Struggling with your teens? C.S. Bezas' new book,
POWERFUL TIPS FOR POWERFUL TEACHERS: Helping Youth Find Their Spiritual Wings
, is now available
online
and at LDS bookstores! It has been called the perfect aid for parents and youth leaders.
You Should Also Read:
Sam Payne's website
Jeanni Gould's site
Steven Kapp Perry's site


Related Articles
Editor's Picks Articles
Top Ten Articles
Previous Features
Site Map





Content copyright © 2022 by C.S. Bezas. All rights reserved.
This content was written by C.S. Bezas. If you wish to use this content in any manner, you need written permission. Contact C.S. Bezas for details.