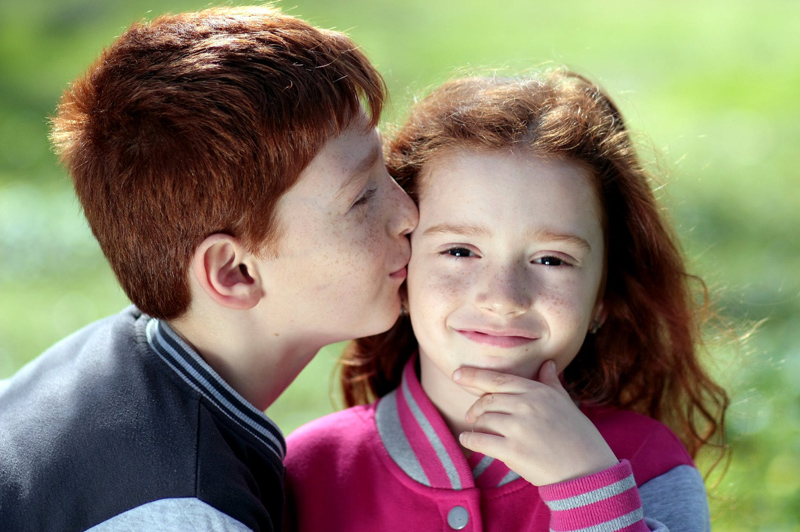 Baking cookies, cakes and other sweets can be a seriously satisfying (not to mention tasty!) experience. However, there are kid friendly recipes that will allow plenty of hands on participation without the need for a hot oven.

Chocolate Peanut Butter Balls

• 2 cup peanut butter
• 1/4 1b butter (1 stick -can substitute margarine)
• 3 cup powdered sugar
• 1 package (12oz) semi-sweet chocolate chips


1. In saucepan on stovetop or in large bowl in the microwave, melt peanut butter and butter together. Stir until smooth consistency.
2. Add powdered sugar and combine well with mixture.
3. Roll mixture into individual 1' balls. (Think walnut size)
4. Place rolled balls on wax paper and chill thoroughly. Once peanut butter balls are chilled with solid consistency it's time to coat with chocolate.
5. Melt the chocolate chips, stirring until smooth. Dip chilled balls in melted chocolate and place on wax paper.

This should make about 40 chocolate peanut butter balls

Variation - Add Rice Krispies before forming peanut butter balls.

**Kid friendly – use the microwave. Kids can help roll balls and dip with chocolate (use teaspoon).


Basic Chocolate Oatmeal No Bake Cookies

• 1 cup brown sugar
• 1 cup granulated sugar
• 1/2 cup milk
• 1 teaspoon vanilla
• 1/2 cup cocoa powder
• 3 cup quick cooking oats
• 1/4 cup peanut butter
• 1/2 stick of butter


1. In medium saucepan combine brown sugar, granulated sugar, cocoa powder, butter, and milk.
2. Stir over medium heat until sugars are dissolved and all ingredients are well blended.
3. Add vanilla and heat to boiling. Remove from heat.
4. Stir in oats and add peanut butter to mixture.
5. Drop on to wax paper by teaspoon for drop style cookies or by tablespoon and shape (to look more like cookies).
6. Cool to room temperature (about 45 minutes)

**Kid friendly (older children) – After removing from the stovetop, transfer mixture to mixing bowl. Give each child their own teaspoon (and perhaps bowl of cookie mix) along with their own section of wax paper for "dropping" cookies.

Variations to the Basics
For a different twist on these oatmeal cookies, nix the peanut butter and add 1/2 cup chopped walnuts or raisins (your classic oatmeal raisin cookies) or both. Try experimenting with your favorite taste to add to the basic oatmeal cookies. Ideas for other additions are pecans, coconuts and craisins.

In addition, the basic recipe (no peanut butter) can also be made by exchanging the cocoa powder for chocolate instant pudding. To update this version to your personal tastes, try different flavors of instant pudding and adjusting the amount of sugar and oats (for less sweet or more bonded cookies).




Related Articles
Editor's Picks Articles
Top Ten Articles
Previous Features
Site Map





Content copyright © 2023 by Nina Guilbeau. All rights reserved.
This content was written by Nina Guilbeau. If you wish to use this content in any manner, you need written permission. Contact Nina Guilbeau for details.