Bullying Between Siblings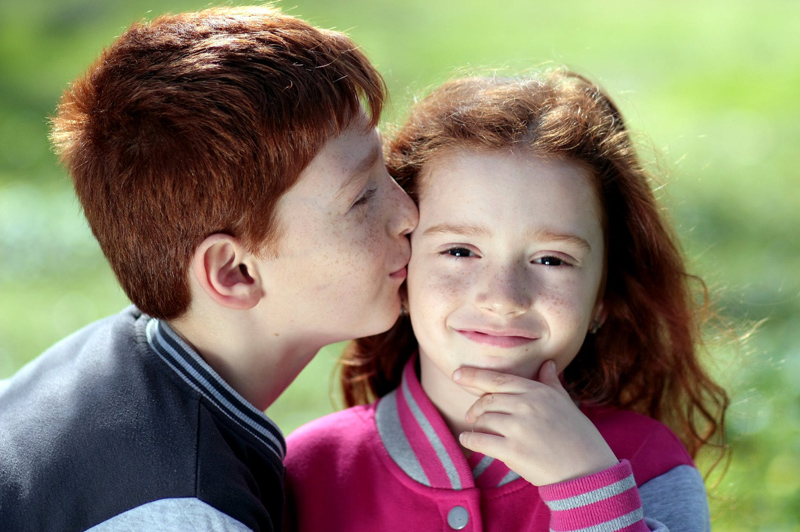 Parents with more than one child are usually aware of what is often referred to as sibling rivalry. This is the ongoing competition and conflict between brothers and sisters. However, what if you suddenly realized that there was something going on beyond the sibling teasing and disagreements? What if it is something much uglier and more difficult to deal with as a family? What if you discovered that you have both a child that is being bullied and their bully living under the same roof?

Bullying is the act of repeated aggressive behavior in order to intentionally inflict harm on others, through verbal harassment, physical assault, and through other more subtle methods of coercion such as manipulation (this includes cyber-bullying).

Immediately, your attention turns to the victim, as well it should. There are long term harmful effects of being bullied. It's important that the sibling being bullied is taught how to respond. Implementing what is known as the Talk, Walk and Squawk rule in your household can be effective, especially in empowering younger children who are being bullied. This rule, which has been used in many schools and organizations which focuses on children, teaches the bullied child to:

Talk – The child being bullied should be taught to use words of empowerment to their siblings such as "stop" and "I'm not afraid of you."

Walk- The bullied child should then walk away from the scene.

Squawk – Tell a parent or a trusted adult about the incident. It's important to make sure they know this is not "tattling" but a way to work on a solution to their problem. Bullying is not something that should be kept secret.

However, it's also important for parents to give equal attention to the sibling who bullies. Often the act of bullying is an emotional cry for help. The bully needs to feel powerful, domineering and in complete control. Sometimes this may be their way of dealing with other situations in which they feel they have no control. Unfortunately, many times if your child bullies within the household, they may also bully outside of your household. If their childhood bullying goes unchallenged, they have been known to continue this behavior as adults.

Simply reacting to the bullying sibling with anger and intimidation may go further in reinforcing this behavior rather than ending it. A better approach may be attempting to identify and address the reasons for the behavior while effectively responding to the behavior itself. Countering the behavior includes:

• Making sure each child knows the household rules – There should not be any hitting or name calling allowed.

• Making sure each child adheres to the rules – There must be clear consequences when breaking the rules and you must be consistent in your enforcement of these consequences.

• Help each child learn skills for handling their emotions – They may not understand or know a better way to express their disappointment, hurt or anger.

As far as identifying the reasons for sibling bullying, here are a few questions that may help in that process:

• Does the bullying sibling focus on only one child?
This may be sibling rivalry gone awry and it could have more to do with you (getting your attention) than with the child he/she bullies.

• Has your child had any major lifestyle changes such as moving to a new neighborhood/school, death of close relative, parental divorce or remarriage?
Your child may be acting out his frustration and difficulty dealing with their emotions on anyone they can.

• Have your child's circle of friends changed? Any new friend in the picture?
Never under estimate the influence of other children. Your child may now be newly exposed to the power of bullying – on the giving end or receiving end. This includes cyber-bullying.

• How is the child's home life?
Children do learn by example and even though it may be difficult for some parents, an honest assessment of their home environment is necessary.

Unfortunately, there are many reasons a child may bully others and some reasons, including anti social behavior, may require parents to seek professional help. The most important thing parents can do is to first acknowledge that bullying is not a part of a normal or healthy sibling relationship. Both siblings will need your help – the sooner the better.



Related Articles
Editor's Picks Articles
Top Ten Articles
Previous Features
Site Map





Content copyright © 2023 by Nina Guilbeau. All rights reserved.
This content was written by Nina Guilbeau. If you wish to use this content in any manner, you need written permission. Contact Nina Guilbeau for details.