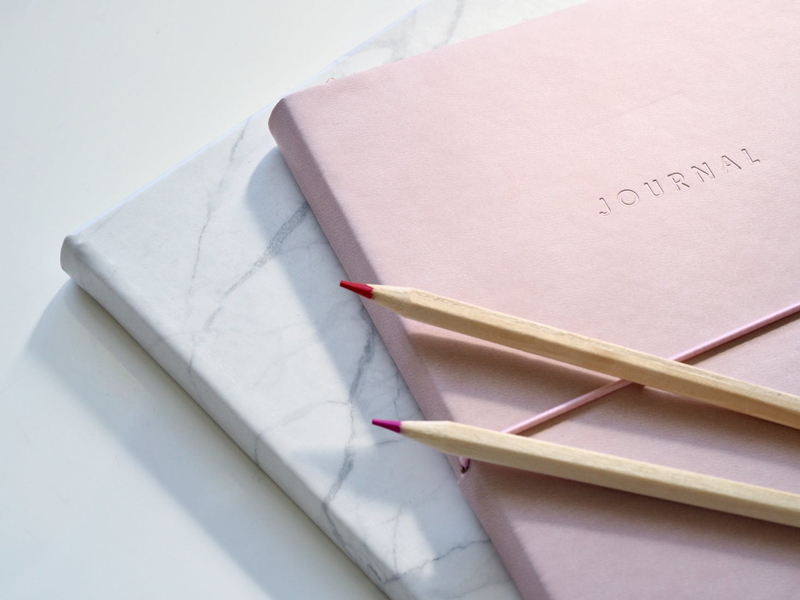 A quiet time journal is what Christians tend to keep. When your hear the term quiet time what is being referred to is time alone with God. One would read, pray and listen for His leadings. So keeping a quiet time journal is very popular. This type of journal keeps your focused on God and not fully your circumstances. Resources are needed for this type of journaling, but they are minimum.

FIRST
The most important resource for having a quiet time is a quiet place where interruptions are at a minimum. Many choose early morning or evening after everyone else has gone to bed. For me, I prefer going to a restaurant.

SECOND
You will need a journal. Since I prefer going to a restaurant I keep mine in the car so it is always there.

THIRD
Scripture. When you are spending time with God you need His Word. The Bible is God's love letter to us. He talks to our hearts through His written word teaching, reproving, equipping and encouranging each of us as we need.

That is all the tools you will need. A quiet time is not a time to study or reflect on your to-do lists. It is a time to get to know your Redeemer. A quiet time is to calm and quiet your heart in confidence knowing that He holds your future securely in His hands.

Those who are not believers might see a quiet time journal a little differently. They would see this time as a time of reflection and meditation. Many might use books of encouragement to move them along in their journey to find meaning in life. Just because the term is closely related to the Christian environment does not mean it should always be.

You may want to include quotes that touched you in some way, or possibly a song. You may want to include books you've read, or possibly a movie. This type of journal can be a benefit when you find you need quiet reminders that life is okay. Psalms (a book in the Bible) is a great resource for those trying to find words that relate to current circumstances. Scripture is applicable to every facet of life, so do not discount this resource because you may not believe today.

Keep journaling ~




Related Articles
Editor's Picks Articles
Top Ten Articles
Previous Features
Site Map





Content copyright © 2021 by Kathy Garcia. All rights reserved.
This content was written by Kathy Garcia. If you wish to use this content in any manner, you need written permission. Contact Kathy Garcia for details.