How I Got Over Valentine's Day Blues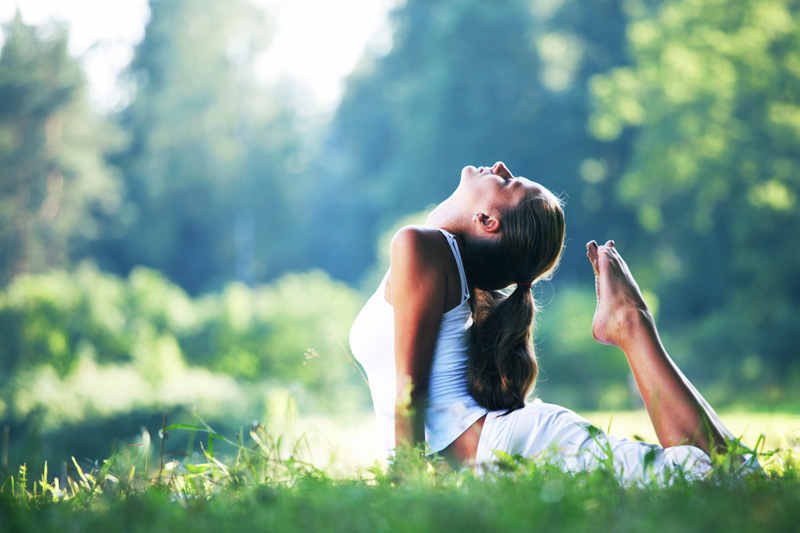 This is a strange revelation for me, but this will be the first Valentine's day ever where I truly feel fine about being single. I'm not fighting back feelings of inadequacy and wondering what have I done wrong or what is wrong with me that I'm not in a relationship. There's not even a tinge of it – at all. It's so liberating and it was so accidental. This is the feeling I'd always been striving for but never could quite attain. And then all of a sudden without even trying, it was there.
Getting to this point is so valuable that I want to share with you what I think happened. What I've noticed is that my focus is finally, totally and in every sense of the word on me. You would think that is an extremely selfish way to be but the amazing thing is that it's made me such a more giving, selfless person. For years I was a treehugger and people saver. Interestingly enough, this did not make me the better kind of person I wanted to be. My reasons were skewed and mostly reactions to my childhood, painful experiences, and things I saw that I didn't like in the world. I hardly ever had time for anything though, and my schedule was crazily hectic with all the things "I must do" to fulfill my "calling".
I really wasn't choosing what I was doing though I thought I was. I was instead being drawn into actions by unhealthy and reactionary feelings and this eventually led to a subconscious inner divide of resentment. The authentic part of me that wanted to express the truth of what I liked, didn't like, wanted to do and didn't want to do was being seriously oppressed by the reactionary aspect of myself. The result was continued distress internally and externally, marginal at best success in all the things I felt I "had to do".
This pattern led to a serious desire for escape and what better escape than within the arms of someone else? Every time I had an upset in my professional life, I yearned for something to soothe me in my personal life until I finally started to get tired of this, especially because substituting wasn't working. The same problems I ran into professionally mirrored themselves on the relationship front and the answer wasn't in escaping, but in facing what I was really conflicted about head-on.
Once I started to examine my life and ask myself the tough, scary questions, like "could there possibly be something else totally different that I want to do with my life?" and "could I be the reason that things are the way they are with me?" things began to change. That aching for escape was replaced with a curiosity about what I could do differently to be more of me and all of a sudden I became my most interesting pastime. And that's the way it's been; the more that I've looked upon my life with a simple sense of curiosity and a little dose of personal challenge (hmm, could I actually publish an article in
Body and Soul?
– challenge accepted!), the more fun it's been, the more satisfied I've been, and wow – the less time I've had to miss not having somebody – I'm already having a great time with just me:).
I've of course, read some awesome books and been directed to others that have been the bringers of the much-needed Aha! moments. Some of them are below:
I reviewed this amazing book here:
What Should I Do with My Life?
I've been reading this book and it's insightful, funny, and practical. I highly recommend it!
The writing habits this book promotes have been an amazing help to me. A lot of the things here I had already found my way to, but it was nice to see my strategies reaffirmed and the insight I received in general was great.


Related Articles
Editor's Picks Articles
Top Ten Articles
Previous Features
Site Map



Follow @etniqminerals
Tweet



Content copyright © 2022 by Leah R. Patterson. All rights reserved.
This content was written by Leah R. Patterson. If you wish to use this content in any manner, you need written permission. Contact Leah R. Patterson for details.