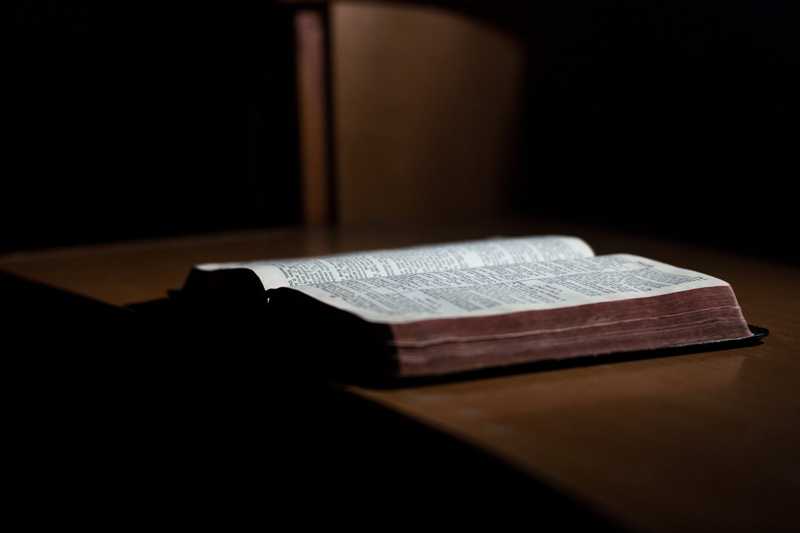 Someone recently asked about faith: what it was and how they could get it. It was an excellent question and worth discussion.
We read in Hebrews 11:1 that "faith is the substance of things hoped for, the evidence of things not seen." As a youth, that scripture seemed great, but was too thick for me to yet understand. I wasn't sure of what all that meant.
There were other scriptures to turn to. A well known one is found in Alma 32:21: "If ye have faith ye hope for things which are not seen, which are true." This felt a bit clearer for me.
Yet as a teenager, I still struggled with understanding "faith." One well-meaning teacher defined it this way: "When you go to bed each night, do you worry whether or not the sun will come up tomorrow?" Of course I didn't. And the concept of faith became slightly more clear.
But I still struggled. So when the question was raised recently about faith and how to obtain it, I could very much understand the interest and desire to grasp its meaning.
As an adult, it all feels so much clearer. I finally understand that faith without action isn't really faith. We read in James 2:26: "...For as the body without the spirit is dead, so faith without works is dead also."
Aaahhh. I see. Unless I'm actually DOING something, I'm not really manifesting faith. Thus, another example given to me when young was that of inserting the keys into the car. We do this, in faith the motor will start. We don't really know it will, but we EXPECT it to.
This
is faith.
We don't just sit in the car, waiting for it to go. The car is perfectly built for such an activity, but it takes turning the key in the ignition to get it going. This then is faith--the turning of the key in any activity that manifests our expectation in that outcome.
Thus, even though there are myriads of books that quite effectively describe and inspire us to the pursuit of faith, it might be difficult to read them all to understand this subject.
But perhaps the brief analogy works:
If I expect to graduate from college, I need to put the "key" in the ignition of that particular "engine." What is the "key" in this scenario? It could be many things, but filling out a college application would be one example.
If I expect to have a happy marriage, I need to put the "key" in the ignition of that particular "engine." What is the "key" in this scenario? Seeking God's help and praying for kind ways to serve my spouse could be two kinds of "keys", manifesting my faith in the value of my marriage.
If I expect to live a life pleasing to God, I need to put the "key" in the ignition of that particular "engine." What is the "key" in this scenario? Obeying His commandments.
THIS is why the apostle James writes, "...faith without works is dead..." Because we manifest faith by what we DO, not what we say. And it makes all the difference.
~~~~~
Struggling with your teens? C.S. Bezas book has been called the perfect aid for parents and youth leaders.
Powerful Tips for Powerful Teachers: Helping Youth Find Their Spiritual Wings
is available in most LDS bookstores and online at
DeseretBook.com
. Order it today and watch changes begin.
You Should Also Read:
Elder Holland Speaks on Faith


Related Articles
Editor's Picks Articles
Top Ten Articles
Previous Features
Site Map





Content copyright © 2019 by C.S. Bezas. All rights reserved.
This content was written by C.S. Bezas. If you wish to use this content in any manner, you need written permission. Contact C.S. Bezas for details.