Flora Segunda by Ysabeau S Wilce - a review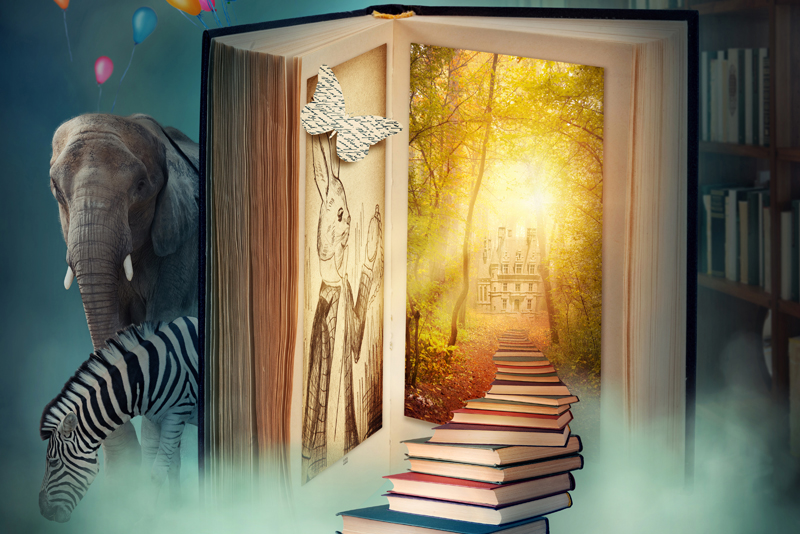 In this first book of a new teen fantasy series Flora Fyrdraaca has many problems-- a dysfunctional family, high expectations for her future and a long list of chores. Flora would love to have the life of a ranger-- free to practice magick and go where she pleases, but all Fyrdraacas go into military training after their fourteenth birthday, a no-nonsense future devoid of magick.
On the verge of her Catorcena, a celebration to mark her fourteenth birthday, Flora must write a speech about her fantastic future and greatness of the Fyrdraacas but she has nothing good to say. Most of the eleven thousand rooms in Crackpot Hall (her home) are crumbling. The Fyrdraacas have no magickal butler. All the chores fall to Flora, including keeping an eye on her father, now half mad after his time as a prisoner of war. And she sees little to celebrate in her future.
But then she meets Valefor, the banished butler. He promises to finish her Catorcena preparations and do all her chores just for one small favor-- a bit of her Anima, her magickal essence, to make him stronger. Flora loves having a healthy butler again, but she doesn't realize every bit of Anima he takes lessens her. With the help of her best friend Udo, she needs to find a way to free Valefor or they will both disappear.
Flora's adventures with Udo include rescuing an accused pirate (with the forged signature of the Warlord), venturing into the long abandoned Bilskinir House (where the butler rumored to eat children) and facing the terrifying Lord Axacaya (who just happens to be her mother's biggest enemy).
Flora Segunda
is a face paced adventure with vibrant characters. The story is engaging and exciting although at times chaotic. I especially liked the ending. The plot is tied up nicely and with one unexpected but completely plausible element the plot is left open for a sequel. Two elements disappointed me: One, not learning anything about the first Flora. Flora's namesake is mentioned several times but we never learn much about her other than no one wants to talk about her. Two, we never learn why Valefor was banished in the first place.
My Recommendation
Overall,
Flora Segunda
is a delight to read and looks to be the beginning of a new series. Despite the occasionally rambling narrative, this is a great fantasy book for teens and adults looking for another fantasy series to add to their reading list.
Flora Segunda by Ysabeau S Wilce
Published by Harcourt Children's Books
448 pages
Ages 12+
Flora Segunda
is available at Amazon.com
I was provided with a free review copy of
Flora Segunda
You Should Also Read:
The Amulet of Samarkand by Jonathan Stroud - a review
Septimus Heap Book One by Angie Sage - a review
Abarat by Clive Barker - a review


Related Articles
Editor's Picks Articles
Top Ten Articles
Previous Features
Site Map





Content copyright © 2023 by Laura Lehman. All rights reserved.
This content was written by Laura Lehman. If you wish to use this content in any manner, you need written permission. Contact Evelyn Rainey for details.