The Amulet of Samarkand by Jonathan Stroud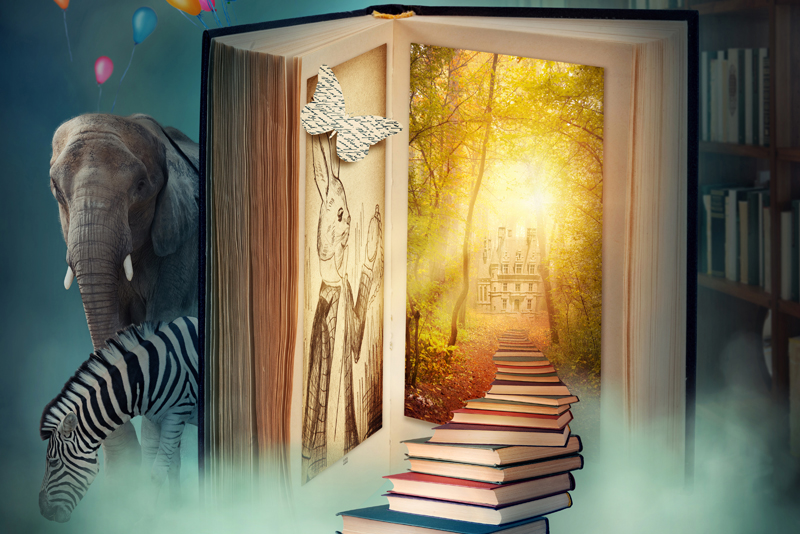 In London, magicians are in control by using the power of the demons they bind to themselves to rule. Nathaniel's parents sell him into an apprenticeship at age six. He is placed with a middling magician to learn the ways of magic and power, but the lessons move slowly and Nathaniel is impatient. Without his master's knowledge, Nathaniel does a little extra studying to satisfy his curiosity and assuage his loneliness.
At age ten, Nathaniel is presented to his master's colleagues where he hopes to feel a part of the magical community. But Simon Lovelace, a self-important rising star in the magician world, humiliates him. Vowing revenge, Nathaniel summons and ancient djinn, Bartimaeus and charges him to steal an artifact from Lovelace: the amulet of Samarkand. The boy soon discovers his is in over his head because the amulet is a powerful object that Lovelace will do anything to recover. And worse, Bartimaeus learns Nathaniel's true name, a fact that can give the djinn a distinct advantage if he is ever freed from Nathaniel's control.
The Amulet of Samarkand
is an interesting twist on the type of magic realism made popular by Harry Potter. Stroud creates two strong characters to tell his story, although at first Nathaniel is the much less sympathetic of the two. While his distant nature is to be expected after having been given away by his family to such a harsh master, it does make his point of view hard to connect to. His revenge is childish and he is almost annoyingly petulant, but as the story progresses we can see that his actions are a bid for respect, something his life has always missed.
Bartimaeus is an amusing narrator, infusing millennia old ennui to events. His flippant tone gets across much of the background information while keeping it from sounding too much like an infodump. Similar to Terry Pratchett, Stroud includes footnotes when Bartimaeus wants to add an aside. While I did find them mildly annoying, at times they were humorous.
My Recommendation
Ultimately,
The Amulet of Samarkand
is about consequences. Nathaniel learns that his actions have a price, sometimes one that is very high. Although this book is marketed as a young adult title, enough works in this story to appeal to adults as well. While the plot is not overly complicated, enough details and nuances exist to keep a more seasoned reader interested. Despite my initial dislike of Nathaniel's point of view chapters, I highly recommend
The Amulet of Samarkand
if you're looking for some light reading.
The Amulet of Samarkand
by Jonathan Stroud is the first book in the
Bartimaeus Trilogy
. The trilogy also includes
The Golem's Eye
and
Ptolemy's Gate
.
The Amulet of Samarkand by Jonathan Stroud
Published by Mirimax
480 pages

The Amulet of Samarkand is available at Amazon.com

I reviewed The Amulet of Samarkand from my own library
You Should Also Read:
Septimus Heap Book One: Magyk by Angie Sage - a review
A Hat Full of Sky by Terry Prachett - a review
Abarat by Clive Barker - a review


Related Articles
Editor's Picks Articles
Top Ten Articles
Previous Features
Site Map





Content copyright © 2018 by Laura Lehman. All rights reserved.
This content was written by Laura Lehman. If you wish to use this content in any manner, you need written permission. Contact Evelyn Rainey for details.