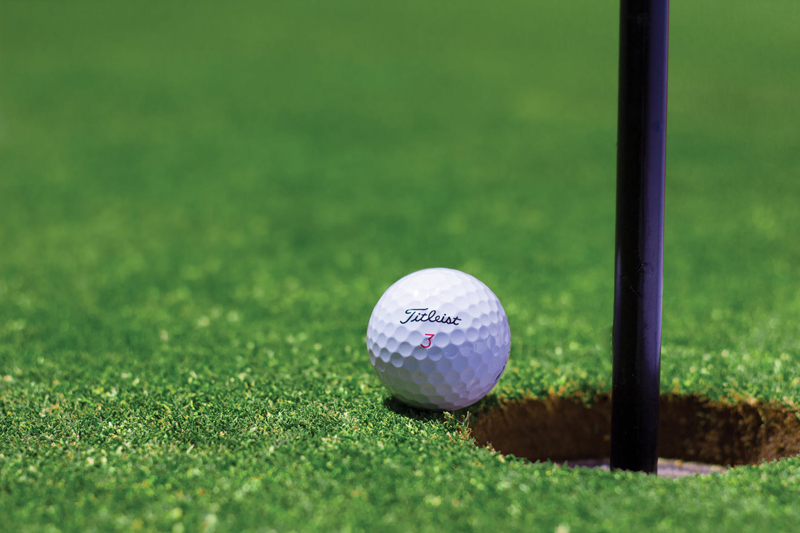 I read about this book and thought it would be a good funny one to read about women and golf. The book is titled
The Red Tease – A Woman's Adventure in Golf
by Elaine A. Romano. Elaine has been writing humorous articles about women in golf for the Intermountain Golf Magazine and resides in McCall, Idaho. She talks about women taking up the game of golf and what they are up against.
The idea that some man has decided to place the Red Tee's as an advantage for woman but according to the author this is a tease. It makes you think that you can score better with a tee places closer to the green. As far as the author believes they are not placed close enough to the green. She understands that most women cannot hit a golf ball 300 yards like a lot of men or at least what most men think they can hit that ball. These red tees are a tease from the golf gods to help woman believe they can play this game.
In the opening chapter as she tells of an experience while traveling on an airplane with a chat with a couple in adjoining seats. The lady sitting across from her was reading a golf book and she asked the lady if she played golf. She said she only played a few time but her husband was fanatic about golf. Her husband was a rugged looking weathered man wearing sun glasses. She told the lady that she just started and had already gone through three instructors and had a handicap of 56. With that the man removed his sunglasses stared at her in disbelief and all he said to her was "improve the short game as even from the red tees that is the only way to beat a man".
With that statement it shocked the author as she had never thought she wanted to beat a man all she wanted to do was get her score below 130 strokes. She then realized the red tees were a tease to make women think they could be a good golfer. She decided all she wanted to do was have a good round with her friends.
There was a funny description by the author when she gave her husband 50th birthday a four day session of golf lessons which included herself at the John Jacobs Golf School in Phoenix. When they arrived at the classes she found 5 good golfers and her. She tried to stay in the background but it was impossible. The instructor changed everything from grips, stance and swing, her attempts to hit the ball failed so he just said to swing at the tee. This was a funny description of her experience at this golf school.
This is how it changed for her as she described it she slowed her swing, pivoted her shoulders, turned back to the target, hit the back of the ball low enough to hit the tee and finished the swing. She froze as the ball rose in the air and went straight for the flag. Her entire class applauded and she was hooked, she was a golfer.
This is a funny book full of little antidotes about the game. This is not a serious golf book but is what you see around the golf courses everyday. I especially liked her take on the rules of golf. She states why does golfing need 365 sets of rules when the Bible lists just Ten Commandments and that is enough? She then proposes her ten rules for women guide to golf.
I also liked her take on knowing the terms such as Eagle- par minus two strokes. You should win a car for doing this! The authors explains the Hole-in-one – when you get a score of one instead of ten. A golfer should get a hole-in-one every 33,000 strokes. If that is true, then I should get one every month!
Another in her section on life doesn't end with eighteen holes. Her take on Focus on fitness – Golf takes over four hours to play 18 holes. Be ready to "go the distance" both physically and mentally. You should enjoy golf well into your eighties and could be the Greatest Granny Golfer of all times. I must say this is my aim going strong at 81.
I enjoyed the little lyrics she made up to well known songs. I may try to use some of these at our golfing group parties. After all you should put a little fun and nonsense into the game once in awhile to keep it interesting. This is a small book with only 47 pages cost $6.95 from Amazon.com


Related Articles
Editor's Picks Articles
Top Ten Articles
Previous Features
Site Map





Content copyright © 2022 by Letta Meinen. All rights reserved.
This content was written by Letta Meinen. If you wish to use this content in any manner, you need written permission. Contact Sandy Eggers for details.