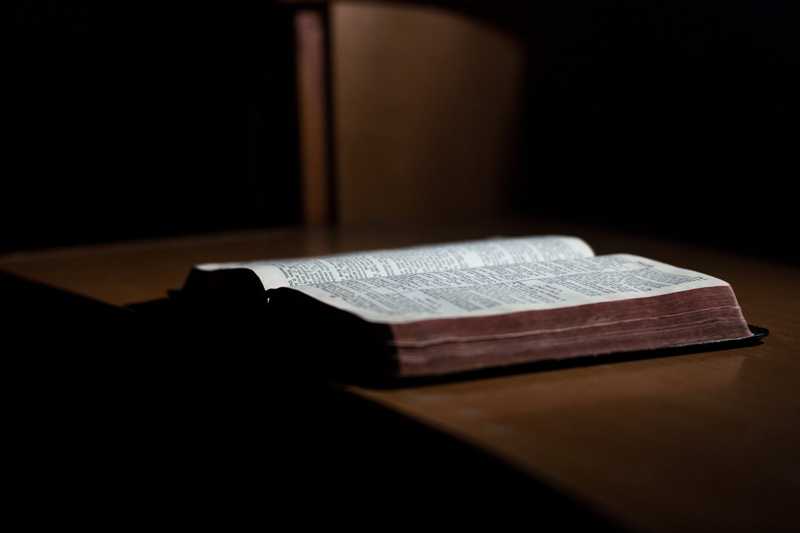 Depression. Eating disorders. Unwanted pregnancies.
Such are the headlines for today's newspapers. But what is shocking is that studies are showing that these headlines are more and more about girls who are young. No, I'm not talking 20-year-old young. I'm talking 10-year-old young...or younger.
The complexities of such events and situations are many. But a report released in February 2007 linking such situations in young girls' lives with a surprising culprit: Bratz dolls and highly sexualized toys, underwear and media aimed at girls as young as 5 years old.
Who ever heard of black lacy underwear for young children???? Well, it's now out there. Besides the fact that it's probably men designing and marketing such things (how disgusting is that? black lacy underwear for five year olds???), the other concerning thing about all this is that girls' psyches are now suffering.
You don't have to take my word for it. The American Psychological Association (APA) released information about their newest study that directly links unhealthy sexual development, confusion, and depression with toys like Bratz dolls, "eye candy" low cut tops, and media that all influence girls to think their only value is in their sexual appeal. All this for five year olds? What is the world coming to?
In the study, the APA analyzed a wide variety of things, such as media, toys, clothing, etc. Dolls that wear cleavage baring shirts, fishnet stockings, and barely there skirts are purportedly damaging this generation of young girls. The 72 page study draws link after valid link of the negative influence these kinds of things are having. Padded bras for 4th graders? PLEASE!
One company named Asda finally bowed to pressure in 2005 and withdrew certain lingerie elements, including push-up bras for young girls. Another company also withdrew their "So many boys, so little time" t-shirts for girls 6 years old. Who comes up with these things? How jaded must they be? Or are pedophiles at the heads of these companies?
Pardon my anger at all this, but it amazes me. And the movie industry is no different. Very few movies any more are devoid of sexual tension, even in movies youth are allowed to see.
So many movies have ratings such as "sexuality", "sexual situations", "nudity", "sexual content", "crude content", "sensuality", "sexual humor", etc. These phrases were all taken from PG-13 movies being shown during February 2007, the same month the APA study was released.
That APA study has shown strong links between what young girls are now interpreting the worth of a female is. In fact, the link was so strong between these various influences that the APA authors have called this young and tender generation The Generation of Damaged Girls.
Even Disney has been found to have more risque dolls than ever before, with the study's authors pointing out the exposed cleavages, fewer (aka skimpier) clothing and depicted as sexier.
What is a parent to do? We could pretend all of this is a bunch of hysteria. But when scientists and researchers are raising the alarms, we need to remind ourselves that scientists aren't usually given to histrionics. So yep, our society now has young girls with depression, anxiety, eating disorders, and unwanted pregnancies -- girls not even old enough to drive! A complex situation, but the APA study has clarified articulately where much of the influence comes.
Somehow the companies putting out these lewd materials have fallen prey to putting profits before anything else. And I'm afraid that we as a society are guilty of the same kind of "not speaking up" as those townsfolk in the fable "The Emperor's New Clothes". Remember that story? Where the Emperor parades through town naked? Everyone pretends he is anything but that. Until one honest person speaks us. May that be us!
The best way to speak up is several-fold. Most companies now have websites with "Contact Us" buttons. Don't be afraid to make liberal use of these to complain about their sexualization of young girls toys or clothes.
Most companies have phone numbers for their Customer Service departments. Don't be afraid to make liberal use of these in expressing your opinion.
And especially, do not be afraid to fight back with the almighty dollar. When these short-sighted companies start feeling the absence of the dollar they worship so deeply, these companies WILL start listening. It happened with the Asda company and with the lingerie company. It can happen with others.
If we don't protect and watch out for our daughters' self-esteem, who will?
~~~~~
Struggling with your teens? C.S. Bezas book has been called the perfect aid for parents and youth leaders.
Powerful Tips for Powerful Teachers: Helping Youth Find Their Spiritual Wings
is available in most LDS bookstores and online at
DeseretBook.com
. Order it today and watch changes begin.


Related Articles
Editor's Picks Articles
Top Ten Articles
Previous Features
Site Map





Content copyright © 2019 by C.S. Bezas. All rights reserved.
This content was written by C.S. Bezas. If you wish to use this content in any manner, you need written permission. Contact C.S. Bezas for details.