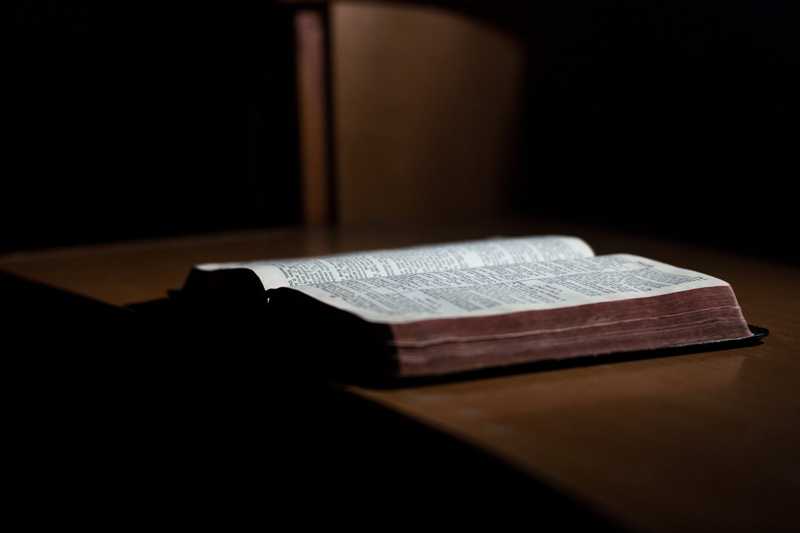 It can be hard to say goodbye to "your" missionary. If a mother, you've raised that child for about two decades. You know practically everything about them. You worry about many things: is their companion treating them well, are they eating well, are they serving well?
If you are the girlfriend of the missionary, it can be hard to be supportive when it would feel nicer to have them back home.
In either case, here are several ideas of how you can support your missionary and help the time pass more quickly.
Immerse Yourself in the Scriptures. By immersing yourself in the scriptures every day that your missionary is away, you are getting to know the One your missionary is serving. Even if you served a mission yourself and are excited for the service your loved one is offering, there still are times when you might really miss him/her. What better thing to read than verses such as Alma 2:30: And it came to pass that Alma, being a man of God, being exercised with much faith, cried, saying: O Lord, have mercy and spare my life, that I may be an instrument in thy hands to save and preserve this people." What better thing for you to do during this time than to draw closer to the Lord, the same being that your loved one is serving, preaching the gospel.


Immerse Yourself in Service. By immersing yourself in service every day that your missionary is away, you are getting to know the One your missionary is serving. It is in the daily walks of service that we draw closer to Christ and our Heavenly Father, because when we have served "the least" we truly have done it unto the Christ. The Lord will give us power in our personal lives as we are serving those around us. This service will help the time pass more quickly until you can be reunited with your missionary.


Immerse Yourself in Purity. By immersing yourself in pure living, you are living in parallel fashion with your beloved missionary. As they have worked to be pure, so too can you. Lift your sights higher. Try a little harder. Regardless of whether you are a young woman or a mother of the missionary, read every day from the For the Strength of Youth pamphlet. Set goals from that pamphlet so that every day you are becoming a little better, a little closer to God and a little more in tune. This way, when your loved one returns home, there will be a joyous reunion, just as what happened with the sons of Mosiah and Alma (see Alma 17).


Immerse Yourself in Missionary Work. There are very few things as joyful as seeing an investigator begin to realize the amazing joy that comes from the "good news" of the Gospel of Jesus Christ. Why not spend your time periodically going on splits with the missionaries in your local area? Speaking about this in your weekly letters to your missionary will be so much more encouraging and uplifting than speaking ego-centrically, only talking about how much you wished they were back home.


Immerse Yourself in Prayer. I remember serving as a missionary and the potent power that came when we knelt and prayed as missionaries. There is a beautiful spirit that attends sincere prayer in private moments. Think during the day about what you'd like to discuss with Heavenly Father during your prayerful moments, so that when you pray it is more meaningful. Ponder during the day what things you are most grateful for. Then when those prayerful times arrive, enjoy the privilege you have of speaking with the Most High. He is waiting to hear from you, as He also waits to hear from your missionary throughout the day. Set a goal to pray at least twice a day with at least ten minutes of private meditation and prayer with your Heavenly Father. Not only will this draw you closer to your Heavenly Father, but you'll begin to receive many beautiful moments of support and uplift while your missionary is away. Besides, think of how much you can pray about for your loved one on their mission!
Missionary work is amongst the most sacred forms of service we render on this earth. The value of each life is tremendous, both now and in the eternities. When we share the gospel we enter into a partnership with our Heavenly Father to redeem His children. May you be blessed for helping "your missionary" do the best job possible for God's children.
Warmly,
C.S. Bezas
P.S. An excellent talk on missionary work--Jeffrey R. Holland, "Witnesses unto Me," Ensign, May 2001, p. 14. The link is below.
~~~~~
Struggling with your teens? C.S. Bezas book has been called the perfect aid for parents and youth leaders.
Powerful Tips for Powerful Teachers: Helping Youth Find Their Spiritual Wings
is available in most LDS bookstores and online at
DeseretBook.com
. Order it today and watch changes begin.
You Should Also Read:
Elder Holland's helpful talk on missionary work


Related Articles
Editor's Picks Articles
Top Ten Articles
Previous Features
Site Map





Content copyright © 2023 by C.S. Bezas. All rights reserved.
This content was written by C.S. Bezas. If you wish to use this content in any manner, you need written permission. Contact C.S. Bezas for details.