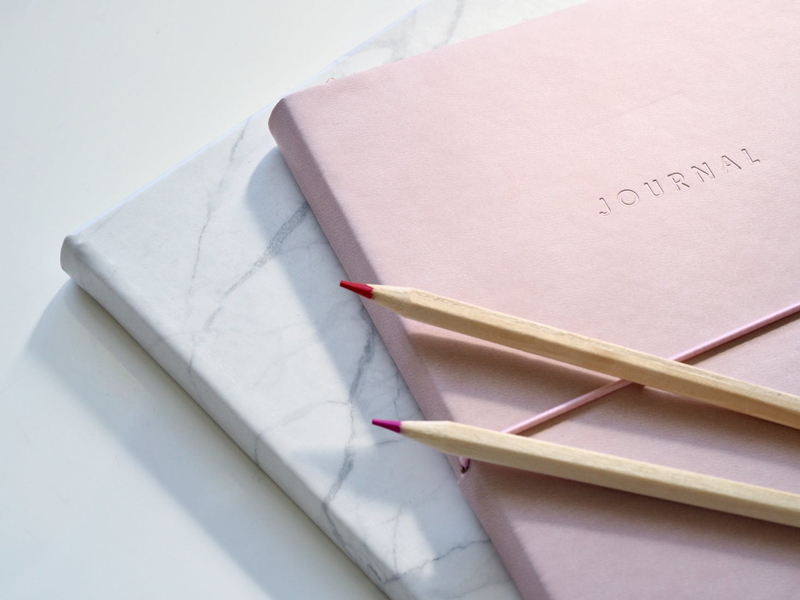 Quilts are journals in and of themselves. During the civil war, quilts were pieced into maps and family stories. Slaves used them to find homes and family members. During the revolutionary war quilts were used as a form of celebration. During the depression quilts were made out of flour bags and other items. This told the story of the era they were sewn. Quilts today are used as memory quilts that display significant events and places visited.

Yet. . .a quilting journal is a different type of journal. Sure there are words connected to it but the main portion is about the fabric, design and construction. Quilting brings out so many different emotions and circumstances. People quilt for personal use, for gifts, for charity and for fun. Few, however, keep any type of quilting journal so we will explore this journaling technique this week.

The journal itself is usually template driven, much like a journal listing all the books read. When you keep a quilting journal you record several different types of information about each quilt you make. Information like:

Fabric ~ First, you will want to write down the fabric manufacturers name and possibly web address. Many time others will ask where you purchased a specific fabric and a quilting journal will aide you in this. I also like to list the fabric cost and amount purchased. It is recommended that a swatch is reserved from each fabric used to give a visual reminder.
Batting ~ Second, you want to write down the batting used along the manufacturers information. Pricing and amount purchased is a good idea. As with the fabric a swatch might be a good idea to include for a reference.
Thread ~ Third, you want to record the types of thread you used not only in the quilting but in the piecing as well. Thread type is important because knowing whether it is all cotton or a poly blend can be information others want to know. Pricing and amount purchased is a good idea. Wrapping thread around a small piece of cardboard is a nice touch.

Other basic information you will want to know before you begin journaling are date project was started, date it was finished, who quilted it and the like. Once all basic information has been listed and/or displayed you will need a place to journal. Each quilt has a story and each story is interesting and other wants to read about them.

Journaling points should consist of the following prompts. Do not limit yourself, just make sure each of the points below are addressed before adding others.

∙ What is the quilts name? How did it get the name?
∙ Who is the quilt for? A relative, friend, contest, personal or ???
∙ What challenges did you have while cutting, piecing or quilting?
∙ When you looked at the finished project how did you feel?
∙ How did the recipient respond when they received it?
∙ Where were you when you presented the quilt or did someone else do this for you?
∙ How would you describe the process?

The final step to a quilting journal is the completed picture. Many quilters take pictures of their finished quilts but few understand that lighting is the biggest factor in photography. You may want to consider taking a picture of the quilt out in the sunshine or by a bright window in your home. Take not only a front view but a posed view, like the quilt draped over the arm of a chair.

A quilting journal takes planning and is not usually completed in one sitting. There are quilt journal template pages to assist you in the process.

Keep journaling.


Related Articles
Editor's Picks Articles
Top Ten Articles
Previous Features
Site Map





Content copyright © 2021 by Kathy Garcia. All rights reserved.
This content was written by Kathy Garcia. If you wish to use this content in any manner, you need written permission. Contact Kathy Garcia for details.