Kids and Competition - Sports and Athletics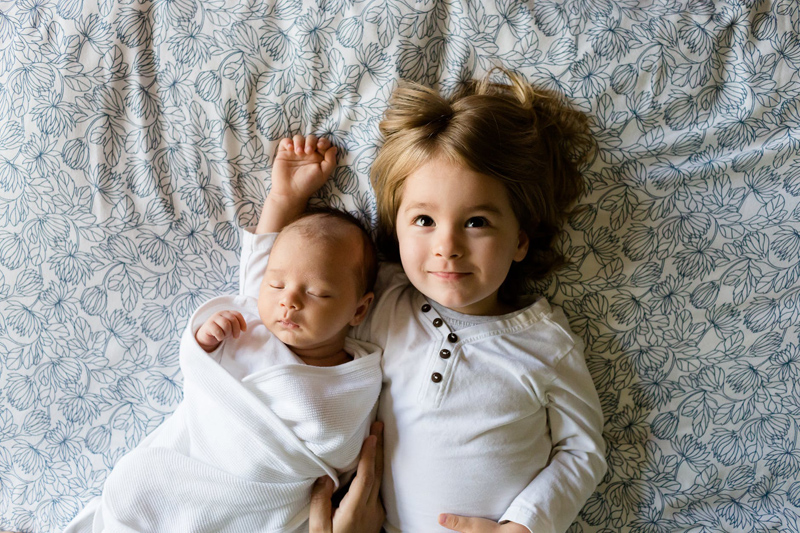 The Olympics got me thinking recently about child athletes and superstars in their many forms, and the nature of competition between kids. I sometimes feel guilty because when daughter has taken ballet, gymnastics or other sport or activity, I breathe a sort of "sigh of relief" when I see that she's not some sort of prodigy or natural. I've never wanted to be the mom in the ice skating rink at 5 am everyday, arranging tutors and negotiating with trainers about whether her injuries are "bad enough" to keep from her passion. It makes me shiver just thinking about it. I guess I just want my kid to be good enough to have fun, but not so good that anyone but me will be overawed. It's crazy, right? It's makes me feel guilty – like I want her to fail, which isn't it at all!

But it's not just team and individual sports – kids compete with peers in all kinds of ways – music, dance, academics, popularity and later career, financial success and overall measures of "comfort" and "happiness." It never ends. So does that mean that we should be thrusting our kids at the earliest ages into competitive activities to ready them for the "cruel, hard, and yes, competitive world" that awaits them? Personally, I don't think so.

I don't believe that subjecting children to the stress and self-esteem challenging rigors of early competition "prepare" them for anything. I believe that the longer kids are willing and able to try whatever appeals to them in a non-competitive way, the more they will learn to develop a sincere love of music, or athletics or learning (or whatever "it" is). This passion can them carry them through the competition when it can no longer be avoided. If at some point later, they lose their passion for an activity, win or lose, then it's time to re-evaluate their involvement.

I believe that it is our responsibility as parents to manage our children's activities with an eye to what is healthy for them. Now if you have a child who just lights up from a certain activity and can feel that passion from a young age, you will have some important decisions to make about how to channel that talent and interest. Extremely significant is who you bring into your child's life to help them explore their passion. The approach of coaches, teachers and instructors is, in my opinion, even more important than their level of competitive skill when children are young.

I've had a heck of a time finding my young daughter a ballet class that isn't either a funnel for their trophy-wielding, competitive dance program, or an over-serious screener for their older dance class track, but actually teaches some more ballet than just following a teacher around the room in a clump. I just want her to be able to wear the pretty ballet clothes she loves each week, learn something new and feel she is doing ballet and improving without the teacher worrying about how the kids making *her* look! Same with gymnastics – I want her to use the equipment and get comfortable in her own skin and taking risks, without worrying about whether she's learning the specific skills necessary to start herself down the trail to Olympic competition! She's not interested in team sports like soccer (yet), so I haven't had to deal yet with the myriad of influences from coaches, teammates and the sidelines, or the effect of that sort of winning or losing.

Even at tiny tot ages, it can be hard to find coaches and teachers that don't reward skills and behaviors with stickers and treats, compare kids to one another and give over-critical assessments rather than constructive assistance. External rewards simply take focus from the reward of learning for its own sake, comparison should only be with one's own performance (goodness knows kids will do enough comparing on their own without adults helping!) and criticizing rather than assisting and encouraging simply breaks down early-self-esteem. For athletics, check out the Center for Sports Ethics and their "Pursuing Victory With Honor" program of the Josephson Institute. Their website even includes a list of gyms and child activity centers that they have accredited in their program as well as lots of articles and resources for parents and coaches of child athletes.

If your child is on the road to being a prodigy or superstar, I applaud you for allowing your child to pursue their passion. I would simply presume to remind that *you* are your child's parent – not coaches, not judges, not teammates. As long as your child is driven by love of the activity and maybe even love of competition, great. But if your child is more concerned with not letting others down, overstressed or suffering in some way just remember that you are an advocate for your *whole* child, present and future, not just their immediate skill or talent.

For an academic look at Kids and Competition, including sports and athletics, see Alfie Kohn's "No Contest: The Case Against Competition."




Related Articles
Editor's Picks Articles
Top Ten Articles
Previous Features
Site Map



Follow @bellanicki
Tweet





Content copyright © 2022 by Nicki Heskin. All rights reserved.
This content was written by Nicki Heskin. If you wish to use this content in any manner, you need written permission. Contact Nicki Heskin for details.