Constitution Hanging By a Thread?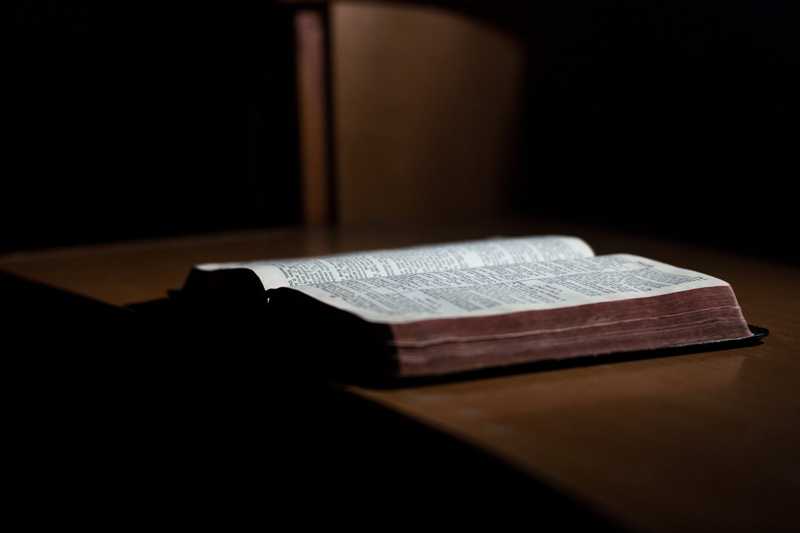 This is a bit lengthy, but it continues to gnaw at me.
I came across a website that startled me. But before I address that, I've wondered in the past a lot about why the ancient prophet Mormon included so many stories about secret combinations in
The Book of Mormon
. The goal for these "Gadianton groups" was to overthrow freedom in order that they might get gain.
Mormon compiled the
Book of Mormon
for us. He mentions clearly within the record that he could not include a 100th part of what he could have. There were just too many writings to summarize. If you were Mormon and could see our day, what would you include? He had many purposes, most of which are delineated in the Title Page...the number one purpose being to testify that "Jesus is the Christ, the Eternal God, manifesting himself to all nation."
Nowhere in the Title Page does it mention the secret combination theme which is woven tightly throughout the entire record and happens to be the reason behind the destruction of both the Nephite people and the Jaredite people.
I've often pondered on this. So just why is it that Mormon builds over and over again the theme of secret combinations? He tries to define those interactions and results succinctly for us, but it is easier to describe what they
do
rather than what they
look
like.
Think about it. Mormon hundreds of years ago can't include any photos. And he doesn't bother to describe the physical presence of those Gadianton robbers nor the others who upheld such nefarious dealings. Why not? Because each secret-combination-member looks different. Some might have blond hair; some might be short. The physical appearance is immaterial.
No, instead Mormon addresses their goals and many of their approaches. But even so, this succinct record is still two-dimensional. Words are nothing more than ink blobs on the page. To live through an experience is far different than reading about it.
I am mindful of all these things as I periodically ponder on why Mormon spent so much time trying to describe so clearly what a secret group is like, what their selfish perspectives are, and how they go about to achieve them. I think most of us would like to think we in this life will not have to deal with such icky things. And we especially wouldn't know what a group would look like if it riled up and bit our face. But in fact, this verse is pretty clear:
2 Nephi 26:20 [speaking of our day] "And the Gentiles are lifted up in the pride of their eyes, and have stumbled,...they put down the power and miracles of God, and preach up unto themselves their own wisdom and their own learning, that they may get gain and grind upon the face of the poor....And there are also secret combinations, even as in times of old,..."
Helaman 2:13-14 "And behold, in the end of this book ye shall see that this Gadianton did prove the overthrow, yea, almost the entire destruction of the people of Nephi. Behold I do not mean the end of the book of Helaman, but I mean the end of the book of Nephi, from which I have taken all the account which I have written."
Alma 37:28-32 is another excellent verse to understand how the Lord and His prophets feel about these types of groups.
Over and over again, Mormon points out for us societies in the 1000 year Nephite history that were destroyed by secret combinations. As if it's not enough just to use the record of Nephi, he also includes the record of Ether. In fact, Mormon abbreviates a
huge
record from the Jaredites time down to what we have as the slim book of Ether, found sandwiched between Mormon and Moroni in the Book of Mormon. Again, Ether is basically a succinct narrative delineating the slippery slope of sin a nation travels who allows the seductive embrace from the tentacles of secret combinations. By the time the Jaredite people wake up to their horrific situation, it is too late.
But what does this seductive embrace
look
like in reality? I think if it weren't so seductive, things wouldn't be quite so slippery for us either. What kinds of rhetoric would a group like this emply? What kinds of laws made, if a group like this had entered into the governmental offices of a nation?
Bruce R. McConkie stated in General Conference in April, 1980: "Nor are the days of our greatest sorrows and our deepest sufferings all behind us...the vision of the future is not all sweetness...All that is yet to be shall go forward in the midst of greater evils and perils and desolations than have been known on earth at any time."
Elder Neal A. Maxwell is quoted in the New Era (January 1971) as saying: "Our task is to react and to notice without overreacting, to let life go forward without slipping into the heedlessness of those in the days of Noah. It has been asked, and well it might be,
how many of us would have jeered, or at least been privately amused
, by the sight of Noah building his ark. Presumably, the laughter and the heedlessness continued until it began to rain--and kept raining. How wet some people must have been before Noah's ark suddenly seemed the only sane act in an insane, bewildering situation! To ponder signs without becoming paranoid, to be aware without frantically matching current events with expectations and using energy that should be spent in other ways--these are our tasks" (emphasis added).
These Book of Mormon verses come to mind: Ether 8:22-26 and 2 Nephi 28:21-27. And these verses become particularly potent as I consider what was spoken by President Ezra Taft Benson in the April Conference, 1977:
~~~~~
Struggling with your teens? C.S. Bezas book has been called the perfect aid for parents and youth leaders.
Powerful Tips for Powerful Teachers: Helping Youth Find Their Spiritual Wings
is available in most LDS bookstores and online at
DeseretBook.com
. Order it today and watch changes begin.


Related Articles
Editor's Picks Articles
Top Ten Articles
Previous Features
Site Map





Content copyright © 2022 by C.S. Bezas. All rights reserved.
This content was written by C.S. Bezas. If you wish to use this content in any manner, you need written permission. Contact C.S. Bezas for details.