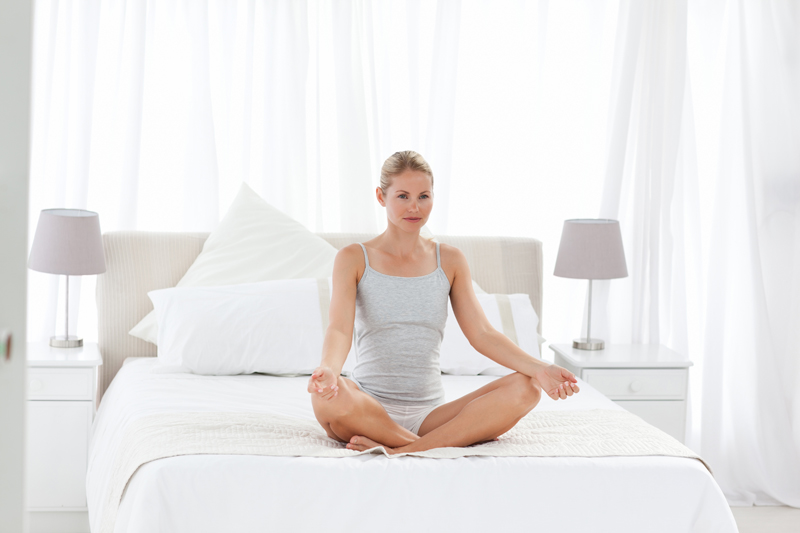 If you accidentally find yourself pregnant, well, this article is a bit late for you! For everybody else trying to conceive, a visit to your doctor before you do can help you prepare you to be in better physical shape. Also, it gives you time to think about scary things like genetic testing and decide how you want to proceed.

Every doctor will start you on prenatal vitamins months before you try to conceive. This is especially important if you have been taking oral contraceptives for a long time. Oral contraceptives deplete your body of zinc, which is important for reproduction. Also, it's important to build up your body stores of folic acid, which most of us are aware prevents neural tube defects like spina bifida. Some prenatal vitamins include a capsule for EPA/DHA, but if yours doesn't, then you'll want to add EPA/DHA, which is important for babies' brain development.

Your doctor will also want to do a Pap test and a breast check-up, at the very least. They will test for sexually-transmitted diseases like herpes, gonorrhea, syphilis, HPV, and chlamydia. You should also have a blood test for HIV. Obviously, women with STDs get pregnant all the time, but knowing in advance can help protect your baby from contracting the disease from you during pregnancy or delivery.

If you are not sure of immunizations you have had, they will probably test you for immunity to things like rubella, measles and mumps. If you need to get re-immunized, usually you will be told to wait at least a month before trying to conceive as the immunizations are contraindicated in pregnancy.

You should also discuss any medications you currently take, including vitamins and herbs and topical medications like those for acne. Some are okay, some are not, but you should find out. My doctor said topical salicylic acid for acne was okay, but benzoyl peroxide was not, for example. My doctor handed me a long lists of dos and don'ts.

Some chronic conditions, like diabetes or lupus, must be managed very carefully in pregnancy. Also, high blood pressure can be quite serious. Your doctor will want to make sure you're in stable condition before you try to conceive, and while pregnant, you will be seen more frequently.

Now we have arrived at genetic testing. What many people don't realize is that a lot of genetic testing can be done before you get pregnant. We all have heard about amniocentesis once you're pregnant, but a simple blood test can tell if you are a carrier for several genetically-linked conditions. Some genetic risks, such as Fragile X (which is a cause of mental retardation) or cystic fibrosis can be ruled out by testing you and your partner. Of course, genetic testing is completely your decision.

Now, if you have done all these things, and you have been trying to conceive for a year (if you're under age 35) or 6 months (if you're over 35), there are a whole slew of other tests that will be recommended. These include sperm analysis, hydrosalpingogram (HSG) to check your fallopian tubes, hysteroscopy to check inside your uterus for things like polyps, and hormonal testing.

Before you begin to worry after 3 months of trying, remember that the odds of conceiving are only about 25% every month in women under 35 years old. It can take a few months, and that doesn't mean that anything is wrong with you. There is still so much we don't know about conception. The most important thing is not to focus so much on this one aspect that you don't enjoy the other parts of your life. I know you're thinking that that is so easy to say and so hard to do, and you're right. But at least enjoy the baby-making!



Related Articles
Editor's Picks Articles
Top Ten Articles
Previous Features
Site Map





Content copyright © 2023 by Stacy Wiegman. All rights reserved.
This content was written by Stacy Wiegman. If you wish to use this content in any manner, you need written permission. Contact Stacy Wiegman for details.