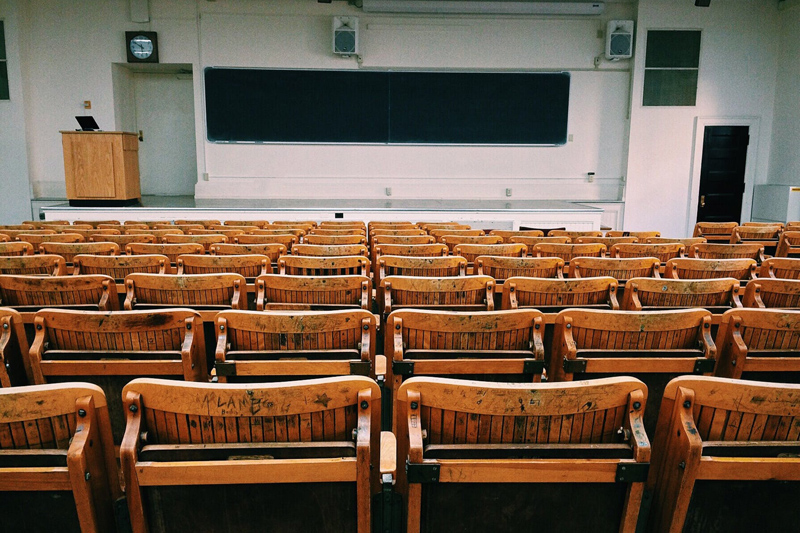 When I ask students why they want to enroll in graduate or professional school, I usually receive one of a handful of responses: (1) someone (parents usually) expects them to enroll in a graduate/professional program, (2) they really haven't decided what they want to do and want more time to experiment, (3) they've no interest in or haven't found a good job in their undergraduate field of study, (4) they need a graduate/professional degree to work in their chosen field, (5) they need (or believe they need) a graduate/professional degree to advance in their field or earn a higher salary, and/or (6) they haven't yet found their spouse (yes, the "Mrs. Degree" idea is still floating around out there).
Now, as an educational consultant its my job to help students "discover" their paths and make informed decisions regarding their educational futures. Admittedly, it can be a real battle to facilitate this process without expressing my own opinions regarding the student's choices. And it is with this in mind that I post these helpful pieces of "been there, done that" wisdom--take them or leave them as you choose.
First, I firmly believe that entering graduate school is a major life step and shouldn't be taken just because someone else believes you should or expects you to take that particular step. If
you
have an internal, personal interest in pursuing graduate/professional education, fine. If you are motivated by mom and dad, a spouse, or some other external body, pause and rethink.
Second, graduate/professional education is expensive--if not for you personally, for someone (whatever entity is actually paying your tuition and fee bill). Its also a long-term committment, typically lasting from two to six years depending on the degree you are pursuing. Your return on investment is rarely immediate; and graduate/professional education does not
guarantee
either a better position or higher pay. Any returns on your investment and or beneficial outcomes are entirely dependent upon your personal efforts.
Third, because of the expense and the time committment, graduate/professional school is not a good place for career experimentation. If you need to "try on" a career, do this while you are an undergrad. If you can't find a job you want/like/are paid well at, then look for something else. Once you've found your niche and have determined if further education is either wanted, beneficial, or truly needed, then you can make a rational decision regarding further education.
Fourth, and finally, if all you are seeking (and I sincerely hope this is not
all
you are seeking from the experience) from your educational experience is an "acceptable, qualified spouse," please think about relinquishing your educational space to someone else.
Whatever your hopes and desires for further education, I sincerely hope your motivation is sparked from within. Internal motivation is longer lasting and generally yields more satisfying results than does external motivation.
Searching for something interesting to read? Check out Vincent Casspriano's
The Simplest Path to Personal and Planetary Awakening
--a post-existential discussion of how to awaken your spirit and find your path.
Until next time!
Lynn Byrne
You Should Also Read:
A Day in the Life of a Teaching Assistant
Thinking About Consolidation?
Non-Traditional Degree Programs


Related Articles
Editor's Picks Articles
Top Ten Articles
Previous Features
Site Map





Content copyright © 2022 by D. Lynn Byrne, Ph.D.. All rights reserved.
This content was written by D. Lynn Byrne, Ph.D.. If you wish to use this content in any manner, you need written permission. Contact Nicole Amos for details.