Peter Jacobsen the Great Storyteller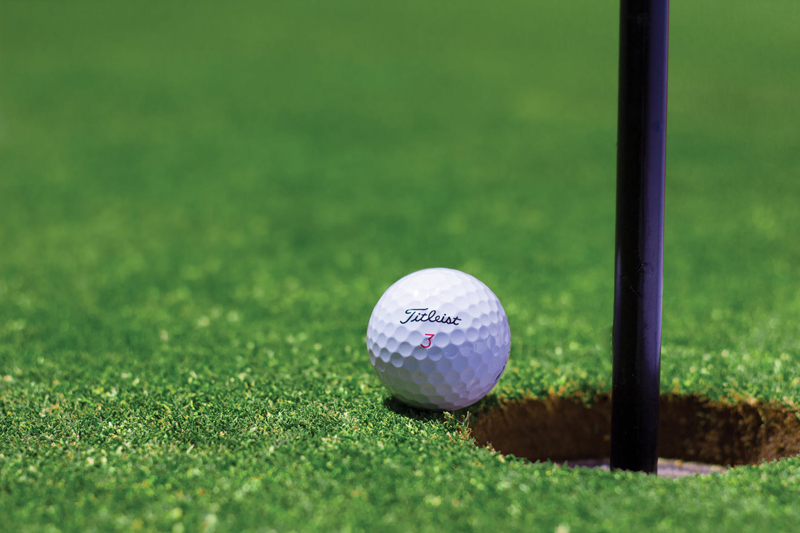 With a gift certificate to Amazon.com I had ordered three golf books and this one by Peter Jacobsen was put up as a bargain book buy. I had read another of Peter's book called "Buried Lies" and found it very funny and informative about his life as a Professional golfer. I knew this book should be as funny as the title said it all. With a title like
Embedded Balls – Adventures on and off the Tour with Golf's Premier Storyteller
I knew this would be a winner. This book was first published in 2005 so with the price of only $4.95 I could not pass it up.
This book Embedded Balls was written with Jack Sheehan who also co-authored his previous book Buried Lies. Peter and Jack are from Oregon and went to the University of Oregon and played golf. Peter has brought many golf experiences to Portland where he hosted the Fred Meyers Golf Tournament. He has won seven Tour events and was Player of the Year in 2003. He works as golf course design and has the Peter Jacobsen Production company that stages events around the country. I have always enjoyed watching Peter when he is playing in these tournaments as he looks like he is always having the time of his life.
Peter covers many stories about the many different tournaments he played in and the people he played with. He tells about his friendship with Payne Stewart and some of the tricks they played to other golfers. He has many stories of playing in the AT&T Tournament (former Bing Crosby) with Jack Lemmon and how they tried to score enough to play the final day. There are good stories in this book of playing with Bill Murray and what fun they had at entertaining the spectators.
Peter was a big family man and loved his wife Jan and his three daughters and son. With all the traveling he has to do as a professional golfer, he mentions many times in this book how grateful he was to his wife for her support. I found many funny stories of how his wife had to help him when he went through hip surgery twice. He talks about the pain and agony going through the recovery. His quick humor at some things that occur to him, are sure to make you laugh out loud.
It is amazing that many golfers and professionals especially can remember almost every shot when they win a tournament and Peter covers some of his wins with side remarks that make it interesting. Peter loves the stage and has been in several movies including Tin Cup a very funny movie about golf. In that movie he wins the U. S. Open but Peter did not appreciate how the movie ended. He says if he had known the ending he would not have wanted to be involved.
In the picture section you will see one of the tricks that were tried at the exhibitions and one that included Jack Nicklaus and Arnold Palmer. Chuck "The Hit Man" Hiter demonstrated that Jack would hold up a long plastic tube and Arnie would hold the bottom. Jack would drop a ball down the tube and as it flew out where Arnie was holding the end Chuck would slam the ball in mid air right in front of Palmers face. Peter said the look on Palmers face as that club flew by was priceless. These kinds of tricks always pleased the crowd but sometimes they could backfire especially if John Daly was part of the group. This book would be a great gift for any golfer.


Related Articles
Editor's Picks Articles
Top Ten Articles
Previous Features
Site Map





Content copyright © 2022 by Letta Meinen. All rights reserved.
This content was written by Letta Meinen. If you wish to use this content in any manner, you need written permission. Contact Sandy Eggers for details.