Finally a Chicken Soup Book for the Woman Golfer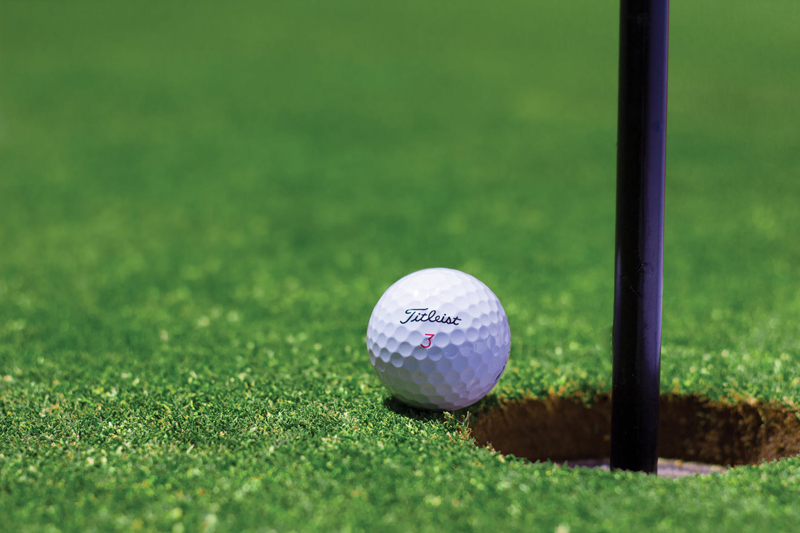 Within my email at www.bellaonline.com/golf I receive many interesting things sent my way. This book was a special offer from the Director of Public Relations of Health Communications, Inc. of the great series of Chicken Soup books. Here was one that dealt specifically for the women golfer. They were offering me a free book if I would review it on this web site. I was more than willing to do this as I love books and anything to do about women golfers are right down my alley.
The book
Chicken Soup for the Woman's Golfer's Soul – Stories about Trailblazing Women Who've Changed the Game Forever
arrived a few days ago and I have thoroughly enjoying the book. There are short stories by well known women golfers or even those that had an interesting story to tell about playing golf. It was compiled by Jack Canfield, Mark Victor Hansen, Patty Aubery and Matthew E. Adams just recently released this year of 2007.
The book is divided into seven sections as described below;
1. It's Our Time
2. More than a Game
3. A Game for all Generations
4. Golf is a beautiful Walk
5. Unforgettable Moments
6. Joy and Sorrow
7. Tomorrow's Tee Time
One of the things that made me love this book was the sayings at the beginning of each chapter and of several of the stories. I have a love of sayings as they tell the reader so much with very few words. Such as this one from Arnold Palmer, "What other people may find in poetry or art museums. I find in the flight of a good drive." I loved this one from Louise Suggs, "You're never too old to play golf. If you can walk you can play." Although I do love poetry and art but hitting a great drive it awesome. I also love Louise's saying as I'm still playing golf at age 81with plans for many more years.
There are several stories in each section and everyone will find a special one that will make you laugh or feel a connection with the writer. Such as "My First "Lady's Day" Golf Outing" or "Ms. Collette" or "More Than Coincidence" but my favorite was "The Rules Nazi". All of these stories hit a special thought for me with a connection to some funny happening, one because of age and another because coincidences happen. My favorite "The Rules Nazi" is where I laughed the loudest because it hit home. I play golf in the Midwest from Canada to Mexico and I found these rules Nazi's or as we called them "Rules Queens" at every golf course.
Now I think this is fine during a golf tournament as you should know the rules if you play in those events. It seems to me that the USGA rules book is getting thicker by the year. For the average golfer it is getting beyond imagination to remember every rule, amendment or change that occurs. To have a certain individual scrutinize your every move during a regular golf game is annoying. We tend to dread whenever this person shows up to play in our group. It takes the fun and relaxation we get for continuing to play this great game. Since it is legal to have home rules set up for golf course members these rules help speed up play and create a more enjoyable round of golf.
I am sure any woman golfer will enjoy the many stories in this book. There are good tips and episodes that have brought people to this game. There was one quote that I think explains Golf for everyone.
"What is golf exactly?" Some define it as an endless series of tragedies obscured by the occasional miracle.
How true that is!
Within this book was an insert that says "Reader/Customer Care Survey" that can be taken online through https://.survey.hcibooks.com. One can tear out this insert and mail it to the address supplied. I would much rather work online as it saves postage and is instantly sent. With the much greater interest in women playing golf this book should be a best seller like many of the other Chicken Soup books. It also states on the insert that if you have your own chicken soup story you can send it in to www.chickensoup.com I plan to do just that as I have a few stories of my own.
My ebook "Golf is Forever" is now available. Check out this web site to find what it is about and how to order a copy.
https://www.bellaonline.com/ebooks/ebook137
You Should Also Read:
Chicken Soup books


Related Articles
Editor's Picks Articles
Top Ten Articles
Previous Features
Site Map





Content copyright © 2022 by Letta Meinen. All rights reserved.
This content was written by Letta Meinen. If you wish to use this content in any manner, you need written permission. Contact Sandy Eggers for details.