What Latter-day Saints Believe: The 3rd Article of Faith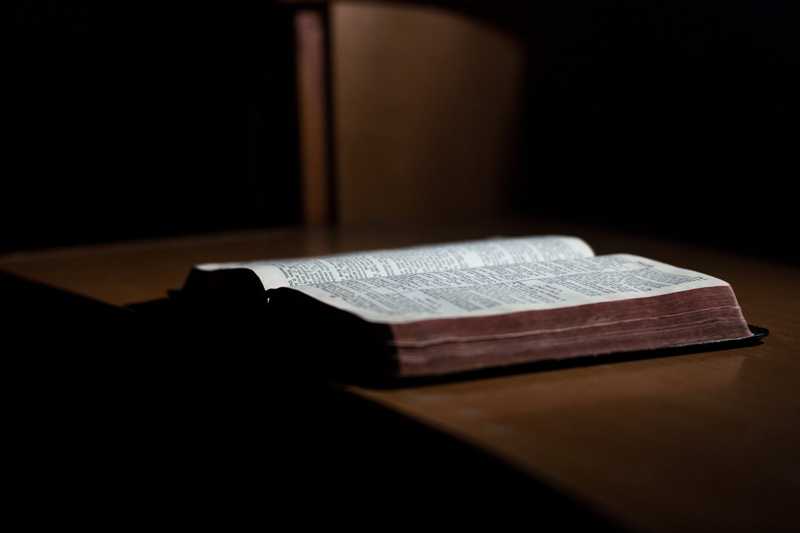 By guest author, P.D. Wiles.

For members of The Church of Jesus Christ of Latter-day Saints, the third Article of Faith acknowledges Jesus Christ as the Savior and Redeemer of the children of God:

We believe that through the Atonement of Christ, all mankind may be saved, by obedience to the laws and ordinances of the Gospel.

Latter-day Saints believe that the Savior's atonement encompasses all peoples of the earth:

"When Jesus came, he came as a sacrifice not simply in the interest of Israel,...but in the interest of the whole human family, that in Him all men might be blessed, that in Him all men might be saved; and His mission was to make provision by which the whole human family might receive the benefits of the everlasting Gospel,...not alone those dwelling upon the earth, but those also in the spirit world." (4 November 1882, JD, 23:340.)
(Lorenzo Snow, The Teachings of Lorenzo Snow, edited by Clyde J. Williams [Salt Lake City: Bookcraft, 1984], 14.)

Latter-day Saints believe the story of life upon the earth began with a Council in Heaven. God, our Eternal Father, gathered all his children together to announce a marvelous plan—an opportunity for all His children to grow in wisdom and knowledge. A world would be created where we could obtain bodies of flesh for our spirits. We would learn during our lifetime on earth the difference between right and wrong, good and evil. We would experience first-hand the consequences of our own actions, and by our own free will seek out God's assistance and intervention through prayer, sacrifice, and honorable living. We would be able to live in families and have children, thereby enabling all of Heavenly Father's children a turn on the earth. We would be able to choose for ourselves whether or not we would obey God's commandments. And a Savior would be provided for us, so that as we learned to repent of our sins and mistakes He would serve as our mediator with God, thereby enabling us to be able to return to the presence of God.

"Now the Lord had shown unto me, Abraham, the intelligences that were organized before the world was; and among all these there were many of the noble and great ones;

And God saw these souls that they were good, and he stood in the midst of them, and he said: These I will make my rulers; for he stood among those that were spirits, and he saw that they were good; and he said unto me: Abraham, thou art one of them; thou wast chosen before thou wast born.

And there stood one among them that was like unto God, and he said unto those who were with him: We will go down, for there is space there, and we will take of these materials, and we will make an earth whereon these may dwell;

And we will prove them herewith, to see if they will do all things whatsoever the Lord their God shall command them;

And they who keep their first estate shall be added upon; and they who keep not their first estate (in other words, those who commit offences and have no desire to repent) shall not have glory in the same kingdom with those who keep their first estate; and they who keep their second estate shall have glory added upon their heads for ever and ever. (From the book of Abraham in the Pearl of Great Price, 3:22-26)

At this point, two of the Father's sons declared a desire to serve as the Savior of all, but each had different motives. Jesus Christ, our elder brother, spoke first, and offered to be our Savior because of His love for us and for our Heavenly Father. Then Lucifer declared his desire to save mankind, but also stated his intentions were to save everyone by forcing them to do his will. This was not only unacceptable to God, but to the majority of His children.

(Moses 4:1-4, also in the Pearl of Great Price)

"And I, the Lord God, spake unto Moses, saying: That Satan, whom thou hast commanded in the name of mine Only Begotten, is the same which was from the beginning, and he came before me, saying—Behold, here am I, send me, I will be thy son, and I will redeem all mankind, that one soul shall not be lost, and surely I will do it; wherefore give me thine honor.

But, behold, my Beloved Son, which was my Beloved and Chosen from the beginning, said unto me—Father, thy will be done, and the glory be thine forever.

Wherefore, because that Satan rebelled against me, and sought to destroy the agency of man, which I, the Lord God, had given him, and also, that I should give unto him mine own power; by the power of mine Only Begotten, I caused that he should be cast down;

And he became Satan, yea, even the devil, the father of all lies, to deceive and to blind men, and to lead them captive at his will, even as many as would not hearken unto my voice."

At this point, Lucifer—and those spirits who sided with him, comprising a third of the hosts of heaven—fought against the spirits of the righteous, resulting in Lucifer and his followers being cast out of Heaven and losing all opportunities to come to earth, gain mortal bodies, and enjoy eternal increase and progression.

"And there was war in heaven: Michael and his angels fought against the dragon; and the dragon fought and his angels,

And prevailed not; neither was their place found any more in heaven.

And the great dragon was cast out, that old serpent, called the Devil, and Satan, which deceiveth the whole world: he was cast out into the earth, and his angels were cast out with him.

And I heard a loud voice saying in heaven, Now is come salvation, and strength, and the kingdom of our God, and the power of his Christ: for the accuser of our brethren is cast down, which accused them before our God day and night.

And they overcame him by the blood of the Lamb, and by the word of their testimony; and they loved not their lives unto the death." (Revelation 12:7-11.)

While Latter-day Saints believe in the Atonement of Jesus Christ, they do not display physical symbols of the crucifixion, such as crosses, in their chapels or temples. Latter-day Saints strive to learn as much about Christ's life as His death. They try to focus on following His example, while also acknowledging His role in helping all obtain forgiveness.



Editor's Picks Articles
Top Ten Articles
Previous Features
Site Map





Content copyright © 2023 by P.D. Wiles. All rights reserved.
This content was written by P.D. Wiles. If you wish to use this content in any manner, you need written permission. Contact C.S. Bezas for details.