An LDS Member's Response to HBO's Big Love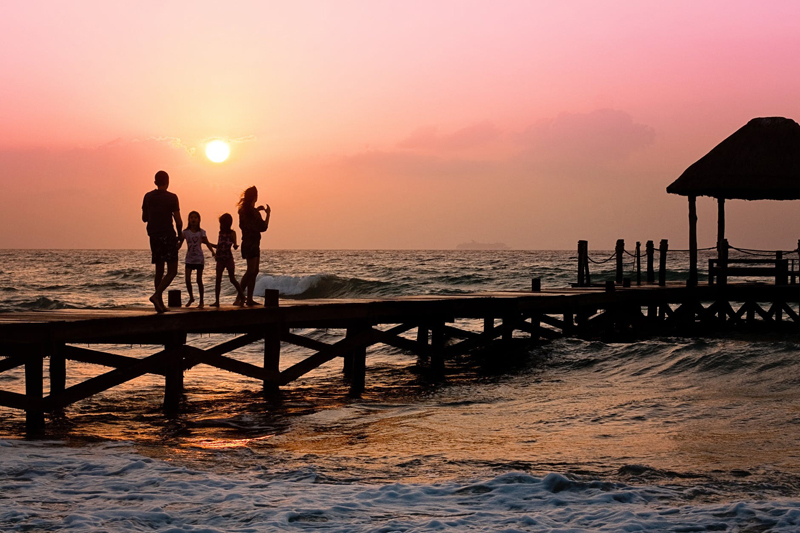 HBO's Big Love recently aired an episode that portrays temple ordinances. Many in the church feel outrage, an emotion that when broken down may be described as anger and disbelief layered over fear. It is natural to feel these things, but the gospel of Jesus Christ has always been under attack. The truth is that this one is relatively small, and while it is well to be alert, we need not let these feelings grow. I would like to explore them just a bit before moving on to more important matters.

First we feel anger, as our exemplar did when he saw money-changers at the temple. This is accompanied by slight disbelief and betrayal at whomever the "technical advisor" on LDS temple practices is. (Big Love says that the advisor is a former member of the Church.) This person used to call him or herself our brother or sister. Not content to leave the church and leave the church alone, he exposed to dissection the sacred, having an insider's knowledge of what that betrayal would do to his brothers-in-arms, her sisters in Zion.

This is difficult to translate to our friends in other faiths. Outside the church it seems that replicating the details accurately is a sign of respect rather than desecration. We know there can't be any context without the Spirit, that even if every word is parroted verbatim it is still a mockery. This point is often considered a false argument to those who have never experienced the context provided by the spirit.Church members' discomfort is seen as a small matter when weighed against the imperative that "art" be free from constraint. But a former member of the church knows the impact such "art" will have on those faithful church members, and takes what she knows is the path if greatest disrespect.

Finally, fear. Persecution is an integral part of our history. It was untenable persecution that threatened the very lives of early church members and pushed the Saints Westward from the Eastern United States, even in the middle of winter. This perilous, often fatal journey is seared into our identity. Converts to the church have every right to claim these pioneers as spiritual ancestors, and honor them as much as church members who trace a lineage back to Brigham Young. Even today, though the church has pretty much been accepted into the mainstream, it is hard to find a member who has not, at the very least, been put on the spot for her beliefs a time or two and felt uncomfortable.

We do not forget our heritage, and yet, I do not believe that what most of us fear is persecution. Some might dread being teased or derided, but I think the real fear is that misinformation or misunderstanding might harm the mission of the Church and prevent people accepting the gospel. As far as the possibility of this show providing anything resembling a real impediment to God's purposes, remember what Joseph Smith said in the Wentworth Letter,

"The Standard of Truth has been erected; no unhallowed hand can stop the work from progressing; persecutions may rage, mobs may combine, armies may assemble, calumny may defame, but the truth of God will go forth boldly, nobly, and independent, till it has penetrated every continent, visited every clime, swept every country, and sounded in every ear, till the purposes of God shall be accomplished, and the Great Jehovah shall say the work is done." (Wentworth Letter, 1 March 1842, "Times and Seasons" 706-10)

This is a gnat, my friends, not an ogre. The work and mission of our Father will not be harmed, let alone halted. Those of our sisters and brothers who have yet to hear the gospel, will have the benefit of a witness from the spirit when the opportunity comes. If they choose to ignore it and instead be persuaded of something or other by a scene from a TV show, then clearly they are not ready or willing to accept what is offered for a reason that goes far deeper than any words any man may utter, either for or against.

"…I am the same that leadeth men to all good; he that will bnot believe my words will not believe me—that I am; and he that will not believe me will not believe the Father who sent me. For behold, I am the Father, I am the light, and the life, and the truth of the world." (Ether 4:12)

We who have been blessed to enter the sacred temples and sacred covenants have an obligation to simply continue as we ever have, in truth and charity (charity being "pure love of Christ.") In the Church's official statement regarding this episode we are counseled to "conduct [ourselves] with dignity and thoughtfulness." We need to remain close to the spirit and determine how best to stand up for what is right. It doesn't matter if we are derided by those in great and spacious buildings, and we waste our energies if we fret over how to compete with the slick packaging and whistling bells Hollywood holds somewhere on her sleeveless person. Outrage is understandable, but we have every reason to be of good cheer.

You Should Also Read:
Temples : Sacred v Secret
A Tribute to Eve (And My Own Mother Too!)
The Cross : A Mormon Perspective


Related Articles
Editor's Picks Articles
Top Ten Articles
Previous Features
Site Map





Content copyright © 2022 by Jamie Rose. All rights reserved.
This content was written by Jamie Rose. If you wish to use this content in any manner, you need written permission. Contact Jamie Rose for details.