Temples : Sacred v Secret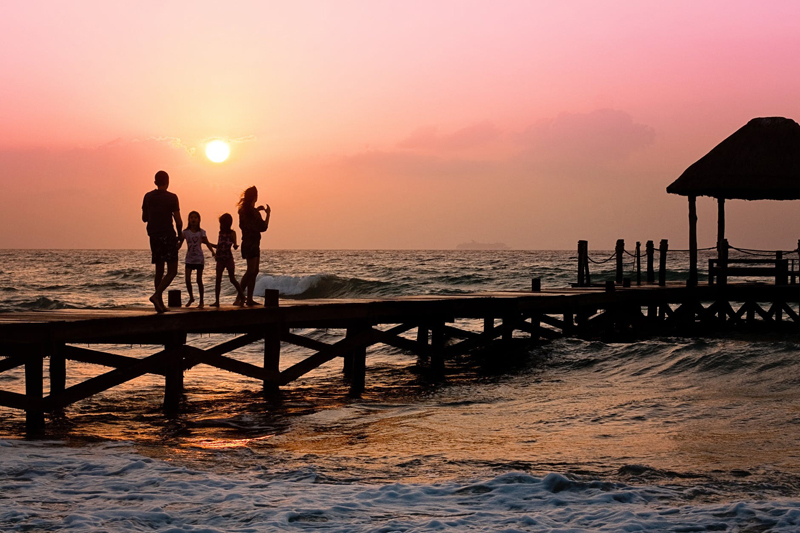 As HBO prepares to air an episode of Big Love (a show about a fictional polygamous family in Utah that are not supposed to be members of The Church of Jesus Christ of Latter-Day Saints) that portrays LDS temple ordinances, the issue of why church members are upset may elude nonmembers. How quaint, how naïve of us to believe that we can keep our little rituals "secret." And how do we think our church will be harmed by people knowing what we do if we aren't doing anything inappropriate? The fact is that our respecting the temple has nothing to do with them and everything to do with us.

Truth is a gift that our Heavenly Father offers to the whole world. Each of us is responsible for the manner in which we personally care for and utilize that gift. If a person or group defiles it, he, she, or they will be held accountable for their actions according to their understanding and stewardship. (Thankfully, this is a matter that resides between them and Father, and not one that I am responsible for adjudicating in any degree.) Truth itself does not suffer, nor does the author of truth. Imagine a group of children in a family. One is granted the privilege and responsibility of caring for lovely glass ball, an heirloom of inestimable worth to the family. With unflagging care he balances it on his little hands, stepping gingerly, breathing lightly. If a sibling, out of jealousy, clumsiness, curiosity, boredom, or any other of a myriad of possible motivations knocks it out of his sibling's hands and it shatters, as upsetting as it would be for the children to see the delicate glass as shards on the ground, the parent who extended the gift to the children's care, the value the heirloom represented, the trust between the child who fulfilled his responsibility and the parent who extended the responsibility would remain intact.

Those of us who have been members of the Church for any length of time will have heard the explanation "it is not that what happens in the temple is secret; it's just that it's sacred." This is true, but typically not expanded on. Let's look a bit closer at what it means. Our beloved 15th prophet and president of the Church, Gordon B. Hinckley, in the January 1989 Ensign, offered the First presidency Message:
"Trifle not with sacred things." (D&C 6:12) I couple this statement with these words found in section 63: 'Remember that that which cometh from above is sacred, and must be spoken with care, and by constraint of the Spirit.' (D&C63:34.) I am hurt when the name of the Lord is spoken in vain. I am distressed when I hear people speak of sacred things with frivolity and in a spirit of jest."

Some of our detractors point out (with barely suppressed mirth at what they see as self-importance or sanctimony on our part) that this really is a non-issue, since every detail of our temple ordinances is available online. So just what do we think we're protecting? Are we children, covering our own eyes with our hands, believing the grown-ups won't be able to see us? This criticism supposes that the issue at stake is that people who aren't "in the club" might discover what we say and do in our tree house, thereby destroying its exclusivity. I don't refrain from walking around naked because I feel compelled to conceal the fact that I have breasts; pay tithing because God has a cash flow problem; or remain faithful to my husband because none of the other men in the world deserve to know what a great kisser I am; and The Word of Wisdom isn't about caffeine, either.

Those who believe that we are upset about our temple ceremonies being mimicked because we feel the gospel or church will crumble if "heathens" learn the form and wording of our most cherished ordinances miss the point entirely. If The Lord's enemies broadcast transcripts of our sacred ordinances over every media channel, the truth would not be harmed, nor would the faithful. Those who knowingly desecrated the sacred would answer to God in His own time. Those of us who know what is desecrated would mourn and shudder, but God's purposes would not be harmed. Your relationship with The Lord has nothing to do with mine. We each work out our own salvation and are responsible for what we do with the freedom of choice our Father has granted us. "Therefore, cheer up your hearts, and remember that ye are free to act for yourselves—to choose the way of everlasting death or the way of eternal life." (2 Nephi 10:23)

We in the church are not about keeping restored truths a secret, on the contrary, we seek that everyone might have access to all the blessings of the gospel. We protect the sacred from defilement as we would any precious thing. We don't refrain from discussing sacred ordinances because they aren't worthy to hear them, but because we are responsible for handling what we've been given with respect.


You Should Also Read:
An LDS Member's Response to HBO's Big Love
The Atonement and the Principle of Grace
Easter and the Cross : A Mormon Perspective


Related Articles
Editor's Picks Articles
Top Ten Articles
Previous Features
Site Map





Content copyright © 2022 by Jamie Rose. All rights reserved.
This content was written by Jamie Rose. If you wish to use this content in any manner, you need written permission. Contact Jamie Rose for details.