Lathe of Heaven - Interview with Kevin Conway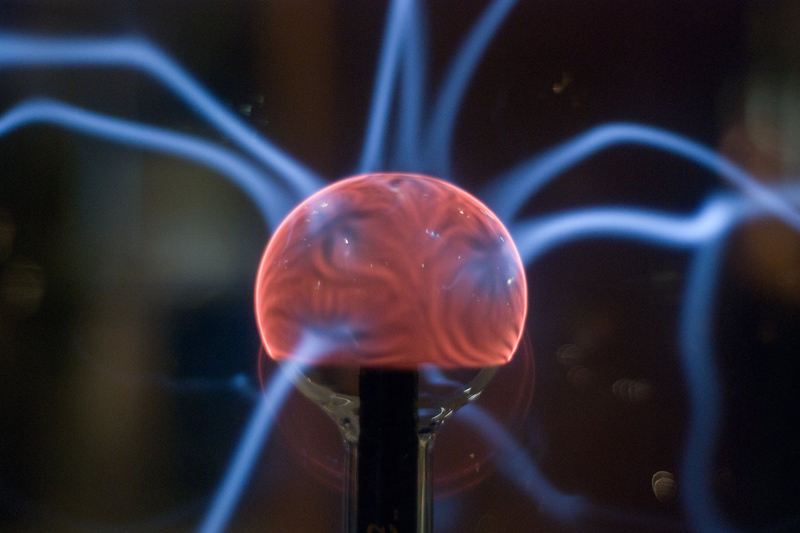 This article is from our archieves, so enjoy! The interview was done on August 21, 2000. It was hosted by Lori Holuta, SciFi/Fantasy TV Host. Lisa Shea was typing for Kevin Conway while talking to him on the phone. While Lisa tried to type quickly and accurately while Kevin spoke to her, any mistakes in the transcript are completely Lisa's fault :)
KevinConway: Hello - We can talk about anything you want to.
SITCOMSHOST: Hi Lori and Kevin
SciFi/Fantasy TV: Got a question for Kevin? The floor is yours.
SITCOMSHOST: Um...I don't know, I looked on IMDb because his name sounded familiar...we both did "Beachcombers," but that's not scifi (though it was weird).
SciFi/Fantasy TV: It doesn't have to be sci-fi, Kevin's done a LOT of stuff. Even did a Northern Exposure. Kevin, I recall you irritating me as a grouchy, blind piano tuner. Remember that?
SITCOMSHOST: Hey, I remember that episode!
SciFi/Fantasy TV: I have that ep on tape!
KevinConway: Yes and the reason I irritated her was that I was irritated making that I remember not having a lot of fun on that shoot. I was having disagreements with the director. Actually it's a silly disagreement.
SITCOMSHOST: Who directed that, Kevin?
KevinConway: Whether or not to wear dark glasses. Scent of a woman had just come out. Pacino in that movie had not worn dark glasses. He found out that most people who were blind preferred not to wear dark glasses, it was like wearing a sign around their neck. The network felt it would be too disturbing to the public for him not to wear glasses.
SITCOMSHOST: OK...but who was the director...let's rag!
SITCOMSHOST: Did you ever go up to Bruno's place on the hill when you did "Beachcombers?" He was an unhappy guy, huh?
KevinConway: I don't want to name names :)
SciFi/Fantasy TV: Oh well, maybe you'll slip up in later conversation.
KevinConway> He was just carrying out orders (the director was). If it was up to me I'd just stay in NY and shoot there :) I didn't do beachcombers...?
SITCOMSHOST: No, you did!
KevinConway: Do you have me confused with Kevin Costner?
KevinConway> What was beachcombers then, I don't know it ...
SciFi/Fantasy TV: Or Kevin Bacon? Everyone is only seven degrees away, you know.
SITCOMSHOST: Hah hah...IMDb wrong again!
SciFi/Fantasy TV: Oh well, it happens!
KevinConway: There is a guy out there with "my name" (he gets it first, he is older) - the other one is Canadian.
SciFi/Fantasy TV: Okay, I'll shoot - what's the premise of the movie you are filming now? And your character??
SITCOMSHOST: Aha...that's the guy! It must be him...ok I'll check out *your* filmography...
SciFi/Fantasy TV: Looks like Susan worked with your name doppelganger, eh?
KevinConway: He's also listed as doing X-Files and Highlander, that was the other guy. There's another actor too, Kevin John Conway, also confusing. He WAS the voice of the Outer Limits, though :)
SITCOMSHOST: Were you the "Yuppie Driver" in "Atomic Train?"
SciFi/Fantasy TV: I'll have to really study up on my various Kevin Conways.
KevinConway: As long as they're not members of the Screen Actor's Guild it is OK.
SITCOMSHOST: Hmmm...there's a I and a II...you should really get rid of this guy!
KevinConway> The Lathe of Heaven was offered to me by two directors, which was the first time I'd worked with two. I'd known both from narration work beforehand. I was doing an off-Broadway play, the Elephant Man, about to move to Broadway. I originally turned down Lathe of Heaven because I assumed he wouldn't have time. I discovered I had a 2 week window in between off-Broadway and Broadway while they redid the sets.
SciFi/Fantasy TV> I think we are all grateful you didn't turn down Dr. Haber.
KevinConway> I called assuming they wouldn't take me, but they wanted me, so 7am after the last performance off Broadway I flew to Dallas. Landed in a thunderstorm, and was immediately taken to the set and painted grey. Then for the next 11 days it was a whirlwind of activity, I had to be back in time for the Broadway premiere. 16 hours a day shooting, sometimes longer. I was glad to do it because Dr. Haber was a great character.
KevinConway> The best way to put it is he's not a villain in the black-hearted typical sense. But he does represent what is the cause of so much woe and misery in the world - meglomaniacal ego-driven people who think they know what's best for the rest of us. Napoleon, Alexander the Great, Hitler.. The kind of people who cause unspeakable harm. Napoleon and Alexander felt they knew best how to run the world. Hitler was just a monster.
KevinConway> Haber feels that after being stuck as a lowly shrink in a dark little office, in walks his salvation and the means by which he can unleash his "great capacity to be a leader" by changing the world. He says "I'm going to make the whole world right". Those people are the most dangerous because they can fool you by promising you that they're going to do good things. They're given the power by the electorate or military, once they have the power, they're corrupted by their own ego.
Golf Host> almost sounds like the antichrist...
KevinConway> I thought Haber was brilliantly drawn character. I consider Lathe of Heaven partly a comedy though, because it does deal with this "Odd Couple" of George and Bill, and how they basically become a tragic-comic figure, he doesn't really do anything right. He screws up everything by screwing up George's dream. At the end when HE gets the power to dream, he has a dark soul that he never bothered to peek into. Instead of changing the world and making it better, he'd destroy it if it wasn't for George. At the end he becomes a shell, during that battle inside the laser beam, he glimpses into his own soul, sort of like Dorian Gray looking at his own portrait. He finds him a comic character, tragic, do-gooder, jerk wrapped up in one character.
KevinConway> I found funny that in that world that George Orr inhabits, shrinks are like people who make you latte at Starbucks, they're on every corner. There are like 20 names on the list of shrinks in the place that the Doctor is in. The Doctor is a very frustrated man, and thinks highly of himself but has no place to showcase his "talents". Those are among the reasons I loved playing him. Questions?
SITCOMSHOST> Well, I'm curious about the 16 days...was this all shooting and sitting around, or were you in makeup for hours on end?
SITCOMSHOST> I mean 16 hour days...
KevinConway> I loved Outer Limits, they offered me twice to do it but I was too busy to do it. They very rarely sat around. It was mostly shooting because there were a lot of scenes and setups to cram into 10 days. The camera crew were the unsung heroes, they had to reset and assemble and such. Even though the special effects were paltry, there were no special effects really, it was very heavy dialogue and about acting and about the script than your usual science fiction movie. The makeup was grey greasepaint, it was a nightmare to wear because it came off on everything. It's the kind of thing you use on stage instead of film usually. The funny part is they got permission to shoot at the Hyatt Regency, but they couldn't block it off - keep the guests from wandering around. When Bruce and I would get in the elevator, they were taken aback by these two strange grey people. The fake beard did take some time. Next?
TRISOLDE> Did you expect this to have the impact that it did, given years and years later, it's still being discussed so frequently?
.KevinConway> In a word "no". I thought it would be a successful movie. I thought it would get good reviews and a decent rating on public TV, which it did. I never expected it to first of all be in the wilderness for 20 years, and this kind of grassroots reaction would bring it back. I must say it's very gratifying to have that happen, and does kind of represent one of the points that making movies has over theater. Your work never disappears, and that's nice to know, that it's still out there. Next?
TRISOLDE> With the hindsight and more experience, what would you have played differently about the character, if anything?
.SciFi/Fantasy TV> Since I know we have a few Trekkies in here, any comments on playing Kahless The Unforgettable?
.KevinConway> Well that it was a dream come true, because I'm also a Trekkie. I love the old one and to have a chance to do TNG was great. It was a difficult shoot, because of the makeup. I used to go in at 5 in the morning, get made up for 3 hours and be ready to shoot at 8, then 1/2 hours to get off at night. It's not something I'd like to do 40-50 weeks a year, but it was a great, historic role, you're kind of playing the Messiah of the Klingon Empire. It was an honor to play Kahless. Even though alas he turned out to be a clone, just some unnamed piece of Kahless, but still, there was a certain nobility in him, and general interest. Although I shouldn't tout this too much, I wore boots that gave me 5" of height, since there are no Klingons under 6' high. But they told me it wouldn't be a problem, and it wasn't, once I learned to walk in them. I loved doing that show. It was like ... I felt like a tourist on that set, because they have all these standing sets of the Bridge and all those places. And then I got to go in that thing that makes you disappear, which is always good. It did wonders for my cholesterol. Next?
.SciFi/Fantasy TV> Trisole asked, With the hindsight and more experience, what would you have played differently about the character, if anything?
.KevinConway> No, I can't really say I would. If we were to do it now, maybe with a bigger budget, more reliance on special effects. The show to me, the way we went for it, it had a more comedic edge to some of the scenes. I think that's right, even though it could be played darker. It could've been played that there was a possibility of the end of the world. We played it to try to get the ideas out, of what Ursula wanted, in terms of her philosophy, as represented by George Orr, more of a passivity, and innate goodness and freedom, than Haber had. Haber was really straight jacketed by his own emotions and ego and by the world he lived in. I think it had the right balance, that's why it still works, to a degree, the balance was right.
SITCOMSHOST> Back to Star Trek, I'm curious about how much of the role was spent playing to special effects? That is, computer generated effects? In other words, to a blue or green screen.
.KevinConway> Very little on that episode.
SITCOMSHOST> Lucky you!!
.KevinConway> The transporter stuff of course. I was shocked to find out the transporter doesn't exist. They make you stand there and then they make you walk away. The episode I was in had very little blue screen stuff.
.SciFi/Fantasy TV> No! We cannot be convinced that transporters do not exist.
--> Continue With the Kevin Conway Interview -->
You Should Also Read:
Part 2
Part 3
Part 4


Related Articles
Editor's Picks Articles
Top Ten Articles
Previous Features
Site Map





Content copyright © 2021 by Helen Angela Lee. All rights reserved.
This content was written by Helen Angela Lee. If you wish to use this content in any manner, you need written permission. Contact Helen Angela Lee for details.