Lathe of Heaven - Interview with Kevin Conway #2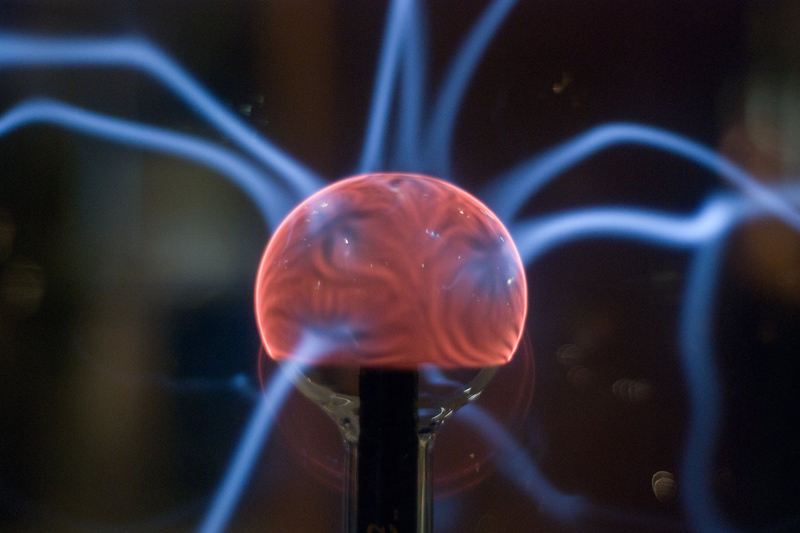 This is part 2 of a an archived interview with Kevin Conway from the year 2000.
Start with Page 1
.KevinConway> I've been in lots of movies that had blue screens, and it's pretty annoying to do that. It ain't Shakespeare. Next?
TRISOLDE> Speaking of Shakespeare, would you be willing to discuss Looking for Richard?
.KevinConway> Sure! I'd be happy to discuss that. Did you have something in particular?
TRISOLDE> What was it like doing a movie of a Broadway play, particularly with someone who has such a strong persona like Pacino?
.KevinConway> It was done over a period of almost 3 years, it was catch-as-catch-can because it started out as a labor of love, as a favor to Pacino and partly to do something interesting, which it certainly was. Originally there were going to be no costumes or memorized text, we were just going to read it and do a discussion, part of it takes place at a party of people. As time went on, Al would go off to do a movie, and when we got back, we'd say "Are you free a week from Thursday, let's go up to the Cloisters", an old medieval castle north of Manhattan, it used to be a monastery. It was the perfect place to shoot, and the Cathedral of St. John the Divine, it was all really who was around, Alec Baldwin didn't shoot until the very end. We actually had a couple of different actors playing the same role, and then we started editing, and I never really entertained the idea that it would be made into a real film. I thought it would be a teaching tool for schools. Then they did an edit and it turned out to be pretty good, and it was picked up by Fox and became a real film. But any chance to do Shakespeare, and any chance to do Shakespeare on camera, because it's very rare in this country, unfortunately. Pacino is more than a movie star, he's one of the actors I really respect, because of the fact that he moves between movies and theater constantly. I've known him 30 years practically, so working with him is like working with any other great actor. It's always a thrill to work with good people, and he's one of the best, and I have a lot of respect for the way he's managed his career. A role I've always wanted to do is Mac Beth. In fact I will do it at some point, in some off Broadway theater, but everybody has a concept of how they'd play certain things. I always felt I knew how to play that role, and someday, it's in my to-do list, is to raise the money and do a production of this, and if I could film it, that'd be great. I don't want to get too deep into it, but psychologically, I'll give you one little hint, that Mac Duff comes on at the end and basically beats the hell out of Mac Beth even though nothing that came before that is any indicator that Mac Duff is any match for Mac Beth. Mac Beth didn't get all he has by being any lightweight. Mac Beth's defeat comes from inside of himself, not externally, it's more interesting to watch his psychological sabotaging of himself which begins quite early on, because of guilt and other things of what he's doing. He's not a villain like Iago or Richard, he's pulled into it by ambition, of course they always blame his wife, but Lady Mac Beth is just as much a victim.
BELLE661> I have to run. But thank you Kevin for a very interesting chat. Good luck with your film.
.KevinConway> Well, I see this happen a lot with people who become famous or powerful, there's always somebody more powerful than you, or more famous than you, so you start to ratchet up your ambition and what you're willing to do and compromise to get higher and higher, and even though if you've got any brains if you analyze it you realize it's not what you really want. So that's the core of the story instead of a guy going around murdering people to get ahead. Next?
.SciFi/Fantasy TV> Go get 'im, Susan.
SITCOMSHOST> I was curious regarding "Looking for Richard," you said it was all over when shot...yet on screen it was incredibly well-edited etc...
.KevinConway> what do you mean by 'all over when shot'?
SITCOMSHOST> did Pacino edit himself, and did you have the impression he did a "Hitchcock" in that he knew what was going to be on screen from the beginning?
.KevinConway> Yes, the editing was crucial to taking everything that was shot over a three year period, if you look at it you'll see we look different, there are physical differences in our length of hair because we were all doing different jobs at the same time.
.KevinConway> The guy who shot it Richard Leecock, and the editor whose name escapes me really and of course Pacino directed it, they culled all the bits together and made a coherent piece out of it, which is quite amazing considering the length of time and sometimes we did it with costume, sometimes without. We had Wynona Ryder for a day, so we had to get her stuff done in one day, I'm very proud to be in that movie, it's a breakthrough, I wouldn't mind seeing them tackle more Shakespeare in that fashion, more of a documentary approach, or even beyond Shakespeare, other classic writers. I don't think he knew what was going to be on screen from the beginning. I think he shot it, I don't think he was thinking of editing while shooting. I think when all the pieces were there they just went through them. By the way the version the public saw is probably the 5th or 6th cut. I saw two versions before that, one much longer, one much shorter. They kept whacking away at it until they got it right. Next?
TRISOLDE> It seems you're drawn toward the more complex characters. Would you have been interested in playing George in Lathe instead? What would your take on George have been?
.KevinConway> I always think it's interesting when you're in a piece like Lathe of Heaven which is in sense a 3-character piece with the two male characters. I always wanted to do that in a theater, switch roles, in the right vehicle. At this point I really couldn't say how I'd have played it different from Bruce except that it would automatically be different because Bruce and I are very different people. So how he played the frustration and the discomfort that George felt by having this gift would have been quite different than how I would play it, and I think if he played Haber it would have been ... he would use himself as an instrument, which is the big difference between actors and musicians. You try to create something out of what is inside of you rather than externally. One of my pet peeves is when I hear actors refer to themselves as artists because I think there's nothing wrong with being a creative interpreter. An artist to me is someone who lives in an attic somewhere and paints pictures and nobody buys them, and they're discovered years later. Composers compose music. I don't like to see that line blurred. Sometimes I happen to see a teen idol, like in Beverly Hills, and they say "I'm an artist" and I cringe. Calling yourself an actor is more than enough weight to carry and if you're a talented actor, no matter how good you are as an actor, you are especially in film subservient to the director, the editor, and you're always subservient to the writer. Or you should be. I think that the best actors to me are the ones that disappear into their characters and yet serve what the story they're trying to tell is about. I think in order to do that you have to creatively interpret the material and make choices that are not only good choices but that serve the story. So I think to kind of come back again ... to do George it would take me a while to work on it, to give a coherent answer. If the writer and I differed, I would argue my point, but film isn't an actor's medium. It's a director's medium, you could give the most brilliant performance in the world, but if the director doesn't like what you're doing it'll end up on the cutting room floor unless you're Bruce Willis, but as an actor, I am respected, something I've always wanted. Respected by my peers and people I work with, so they'll listen to me, but the won't always do it the way I want to do it.
TRISOLDE> and very respected by the audience!!
.KevinConway> and sometimes you're wrong, the person who created the material, the writer, really had something else in mind, so that this little choice you make, like keeping the glasses off or whatever, could be throwing away what he or she wanted. You always have to ... when I'm on stage it's different, you've had 4 weeks rehearsal. You get in front of an audience, you begin to know what works and doesn't work. I tend to be more assertive about what I'm doing. When the chips are down, the lights go up, the curtain goes up, it's my face that's out there. I'm more pushy about that than I would be about film because I don't really know what's in the director's mind. I have directed, but I know by changing lenses on a camera, you can affect the mood of a whole scene. Making a film is like constructing a tapestry together of acting, writing, lighting, camera movement, it's a very complex process. So an actor for the most part can't say "I can't do it this way, this way is better", you're part of a tapestry, and that's fine. Next?
Jenn> Kevin, I really like your work; thanks for talking with us. I know most of us are expecting to be on strike in May, and I understand there's a high probability that SAG will go out as well... How does this affect your plans for next year's work?
.KevinConway> Well, it's not affecting my plans at all because it's in May and I have a lot of trouble thinking beyond what PJs I'm going to wear tonight. I think it's too soon to worry about things like that.
.CFS Host> Who's on strike? I lost you Jenn.
.KevinConway> I'm supposed to do next spring the prequel and sequel to Gettysburg. We were going to do it this fall but the script wasn't ready. So we're going to do it in March and April, we might get it in under the wire, we might not. If something like that happens, and I"m going to be a NY chauvinist again, but I would just find something to do in the theater which I might do anyway, I hope.
.Jenn> I'm sorry I wasn't clear, CFS. Writer's Guild is almost certainly going out.
.CFS Host> oh. okay. And SAG is Screen Actor's Guild, right?
.KevinConway> But I did hear that, that there's a pretty good chance that there'll be another strike, and I do support the aims of them because this is a very volatile time for actors, we have a new breed of entrepreneurs and internet business and we have to come to an understanding.
.SciFi/Fantasy TV> And the theatre is a great place for you, anyway, so you can ride it out in style, Kevin.
.KevinConway> and thank you for saying you like my work.
.KevinConway> Yeah the theater is ... I started in theater, and I think I'll end in theater. As much as I enjoy making movies, I really do, but there's nothing like being on stage, an incredible, vast, intimacy that you feel between you and your audience. And I don't think there's anything as satisfying as being an actor. Having said that, sometimes I've done some long running shows, over a year, about five times, and when you're in your 8th or 9th month of doing it 8 or 9 times a week, you're a little beaten down you wish you had a nice trailer in an exotic location shooting a movie. Then when I'm shooting a movie in an exotic location I wish I was on stage.
.CFS Host> I remember you being a Part of Babylon 5. Is that a correct memory or is my evil twin talking. I have a quick ? about that.
.KevinConway> It's you're evil twin, I was never in Babylon 5.
.CFS Host> LOL I thought you were. Someone told me that and it stuck in that back part of my mind.
.SciFi/Fantasy TV> Ah, well, CFS! (He would have made a fine ambassador)
SITCOMSHOST> There's a Kevin Conway I and II...that must be the "Beachcombers" Kevin!
.CFS Host> He should have been. That would have been great!
TRISOLDE> What got you into the acting profession? You've certainly been very, very busy and had quite a successful career out of it. What's your secret?
.KevinConway> I'm curious about Beachcombers, I don't even swim, so I couldn't have been in it ...
.KevinConway> I think the secret was trial and error in a way. I got into acting quite late, I was about 28 when I got my equity card which was the beginning, and I'd been 5 1/2 years at IBM, and 2 years in the military, so by the time I became an actor, or decided to do that, I really didn't waste much time. I was very aggressive, my ex-wife was a Latin woman and would call me 'cara duro', meaning hard face in Spanish, I just went for it. I studied, I had great teachers which was very helpful but when I decided to do it I just ... I did everything. I've done radio, TV commercials, not on camera, mostly voice overs which pay the bills. I did off off Broadway, Broadway, regional theater, film, TV, soap operas, and basically took besides from the paycheck, took something away, I also never categorized myself, which is very important. Not "I look like this or that" so I'm taking over for Gabby Hays when he retires. I always just go in and do the role that's the way I saw it. So I think that's what I've been lucky enough to get some really terrific parts and terrific plays especially and the movies as well. I've done some roles I've been really proud of, and some I'm not as proud of. I've always felt I've exercised a certain amount of control over my career, and that's satisfying. In a way you make your own luck, I went through some down periods, where I almost blew it because of personal excess, but basically I enjoyed working on these characters, it's something I'll always have with me. Sometimes I scare myself with really nasty people, to think I have that within myself, and also a capacity for benevolence as well, so that's just what you're supposed to do. "I'm especially put out with Beachcombers, I think that was a highlight"
SITCOMSHOST> Very funny...talk to IMDb...they're so inaccurate!!
.Jenn> Before my question, a personal note -- I'm sure any writer would be pleased to have you performing in one of their pieces; I greatly appreciate your understanding of our concerns...
.SciFi/Fantasy TV> One more question after Jenn, then we should let Kevin get some beauty sleep.
.KevinConway> Kevin doesn't want to sleep ;)
.SciFi/Fantasy TV> If you can keep talking, we can outlast you!
--> Continue With the Kevin Conway Interview -->


Related Articles
Editor's Picks Articles
Top Ten Articles
Previous Features
Site Map





Content copyright © 2021 by Helen Angela Lee. All rights reserved.
This content was written by Helen Angela Lee. If you wish to use this content in any manner, you need written permission. Contact Helen Angela Lee for details.