Papa's Grow Sticks Review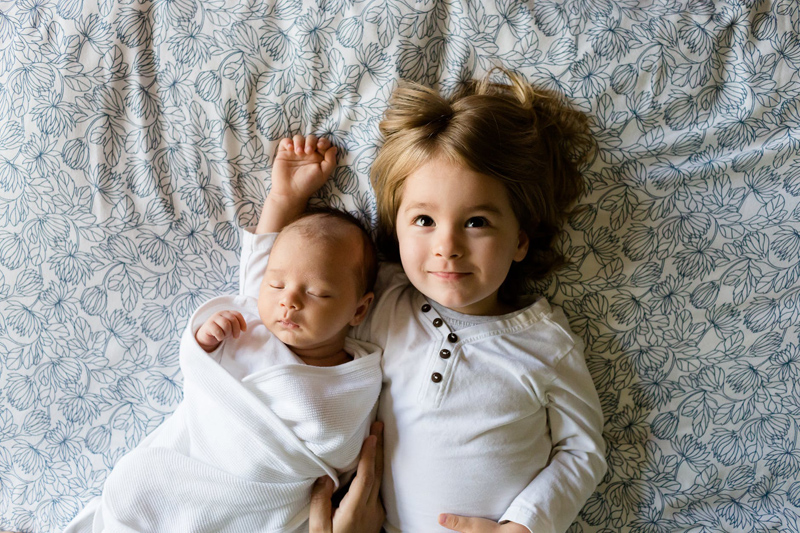 Papa's Grow Sticks are a truly beautiful family heirloom in-the-making to record those little marks of children's physical growth that are so often painted over or left behind on a doorframe of a childhood home. Designed by literal mom-and-pop team (Papa) Lee and Sandi (Grandi) Grandberry, they would make a beautiful gift for a baby shower, for grandparents at a family reunion, or really anyone with children of any age. I'm only sad that I didn't have mine sooner, as my girls are already 7 and 3 (we may add on some older measurements from their doctor visit notes!).
When another editor at BellaOnline, who buys these for friends as gifts, suggested that I take a look at their website as a possible item to review for my readers, I thought it looked like a cute idea. But until I received the Grow Stick in the mail, I really didn't have a clear idea of what an absolutely breathtaking, custom handmade, well-thought-out product I would find. In order to give my readers a complete sense of the product, I was sent a complete, packaged stick just like a regular customer would receive in the mail, as well as a "sample stick" with examples of the art from all the different designs they offer.
Let me say first that the photos on their website really do not do the product justice. I was expecting something like a slightly bulked-up decorated yardstick. But the grow stick is an approximately 2 1/2" x 3/4" substantial piece of painted pine. Also, the hand-painted designs on the stick are far from your regular "kid-art" look. Each little picture is a small work of art. There are multiple colors and shadings in each picture. The butterfly art on the sample stick even included some tastefully-used glitter (or glitter paint.. I can't tell). From looking at them closely, it appears that some of them are based from some sort of stamp or starter black line art, then beautifully filled in by Grandi, while some are wholly from the artist's meticulous hand. Either way, I am honestly blown away by the care and time that it must have taken to produce this product.
The Grow Stick comes in three pieces, joined together in a snug fit like puzzle pieces. The stick goes to 7 feet (which I love, because it would even accommodate by 6' 4" husband should my husband's mother have started something like this when he was a child). There is art placed at the top and bottom, and at each of the one-foot increments. Along the left side, there are painted marks for each inch. They note in their materials that these are not marks suitable for measurement like in a doctor's office, although lined up against a ruler, they are impressively accurate.
The sticks come in six base-colors – off-white, blue, green, yellow, purple and rose. The stick I received is off-white. These are not solid bright shiny pastels, but more of a heavy color wash meant to give that color certainly, but also preserve the natural feel of wood – clearly there is not particleboard or HDF under there. For those who prefer natural wood their materials state they also offer unpainted redwood, poplar or walnut for an additional cost. Available themes include sports, butterflies, dragonflies, cowboy, cars and trucks, trains, zoo animals, southwest and flowers.
The Grow Stick is certainly meant to be a functional and artistic piece in the home, but it's also meant to be portable. The Grandberry's invented the Grow Stick when looking for a way to put the measurements for all their grandchildren in one place and be able to take it with them on trips to visit, not just when the family came to them. (They share that their stick has marks from four generations.) The product comes with a theme-specific travel bag with a Velcro-closure on top that fits the three broken-down pieces. The top piece also includes a large Velcro square on the back top so that it can be attached to the wall, but easily removable (it also has a hole on top so that it can be attached by a nail if you prefer).
Because the stick starts from the floor, I was concerned about baseboard (and in our case, also wainscoating and chair rail). The Grandberry's have planned for this as well, including three small wood squares that match the finish of the stick that can be inserted between the stick and the wall to push the stick out past the wood trim. This is not the most attractive solution if your stick will be placed in a location where it can be walked past from the side, but it is functional. Alternately, a piece of wood trim could be removed to make a permanent spot flush against the wall. I did not receive the pen which the materials state is included, so I can't comment on that. But a standard thin or thick Sharpie works fine and immediately doesn't smudge. I actually like the notion of using a different color Sharpie for each person or each generation.
In all honesty, my biggest criticism of this product is that I'm absolutely terrified of messing it up by using it the first time! I'd love to see a photo of a used product on the website and in their materials, to give me a feel of how the marked up product will look, making me feel better about writing on it.
Papa's Grow Sticks cost $59.99 plus $7.95 per stick for the painted pine (more for the unpainted woods). They make beautiful thoughtful gifts, especially for new parents or grandparents. I also like supporting independent entrepreneurs and handmade products – it's such a breath of fresh air from the "register at Babies R Us mentality" of purchases today. See more photos and details or purchase Grow Sticks at www.PapasGrowSticks.com.
You Should Also Read:
Papas's Grow Sticks Website


Related Articles
Editor's Picks Articles
Top Ten Articles
Previous Features
Site Map



Follow @bellanicki
Tweet





Content copyright © 2023 by Nicki Heskin. All rights reserved.
This content was written by Nicki Heskin. If you wish to use this content in any manner, you need written permission. Contact Nicki Heskin for details.