Hygiene Hypothesis and Allergic Asthma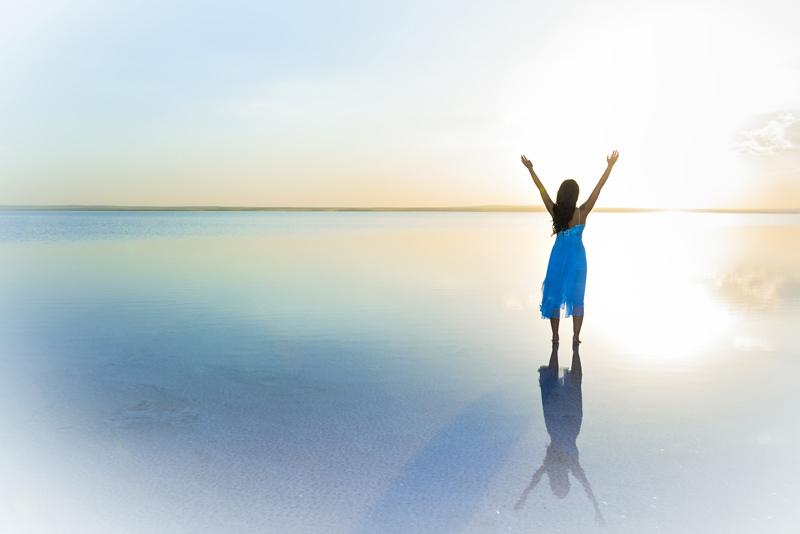 Asthma has reached epidemic proportions in industrialized nations around the world, and scientists have been trying to discover why. Researchers have thought the hygiene hypothesis holds part of the clue. Recently, scientists in Zurich ran experiments with mice with some amazing results—leading to one of the keys to protection against allergic asthma and one of the reasons for the increase in asthma cases worldwide.
The Hygiene Hypothesis
The Hygiene hypothesis has become the leading theory as to why certain diseases, such asthma and allergies, are increasing around the world in developed countries. The hypothesis theorizes that lack of exposure to bacteria, viruses and parasites at a young age causes our immune systems not to develop properly. Infections with germs and parasites trigger certain responses from the immune system, which "train" the immune system and strengthen it.
The Hygiene hypothesis applies to developed countries where there has been a drastic increase in allergies and asthma, along with increases in other autoimmune diseases. Industrialized countries typically have better hygiene practices, health care and antibiotics, all of which decrease exposure to infections from germs and parasites.
Infection Protects Against Allergic Asthma
Researchers, at the University of Zurich, recently found that early infection with H. pylori (Helicobacter pylori—bacteria responsible for stomach and gut troubles such as ulcers and stomach cancer) could protect an individual against development of allergic asthma. They ran experiments with mice, and found that those mice exposed to H. pylori (at an early age) did not go on to develop asthma when exposed to allergy triggers. The scientists also found that if H. pylori was killed off in the same mice, these mice would lose their protection against developing allergic asthma. Mice that were not infected with H. pylori did develop allergic asthma when exposed to allergens.
This new research is one of many experiments that support the Hygiene hypothesis. This is evidence that our overly clean environments can lead to the development of allergies and allergic asthma.
Household Implications
Most of us, faced with allergies and asthma in ourselves and our families, tend toward keeping our homes as free of dirt and germs as possible. We buy antibiotic soaps, tissues, sponges and more in hopes this will keep our families healthy. The irony is that this very cleanliness can be making us more prone to allergies and asthma. The best course is to maintain a relatively clean home, but to avoid overuse of items with antibiotic or antimicrobial ingredients.
It is best to use plain hand soap (bar or liquid), target the major germ factors of the home (kitchen and bathroom) for major cleaning with bleach and other germ-killing ingredients, and to let our kids get dirty (though I'm not sure about eating dirt) in order to maintain the proper balance of helpful germs in our lives. It is also best to avoid the use of antibiotic medications, unless it is definitely necessary, as antibiotics kill off the bad and good bacteria in our bodies. Another good idea is to be sure to take a daily dose of probiotics in the form of health supplements and food (yogurt and other foods that contain probiotics).
Following these steps might not keep you or your kids from developing allergies and allergic asthma, but they will help you to maintain exposure to helpful germs that our bodies need in order to be healthy. Maintaining balance in all things is the key to staying healthy and keeping your allergies and asthma under control.
Here is a link to the article at Science Daily about the Zurich experiment with H. pylori and mice.
Gastric Bacterium Helicobacter Pylori Protects Against Asthma:
https://www.sciencedaily.com/releases/2011/07/110701121528.htm
Please check out my new book
Asthma Tips & Advice
Now also available on Amazon
Asthma Tips & Advice
You Should Also Read:
Spring Allergies Sneezing and Wheezing
Asthma, Smog and High Ozone Levels
Climate Change and Asthma


Related Articles
Editor's Picks Articles
Top Ten Articles
Previous Features
Site Map



Follow @SherryAsthma
Tweet





Content copyright © 2023 by Sherry Vacik. All rights reserved.
This content was written by Sherry Vacik. If you wish to use this content in any manner, you need written permission. Contact Sherry Vacik for details.