Summer of Weisse at Iron Hill Brewery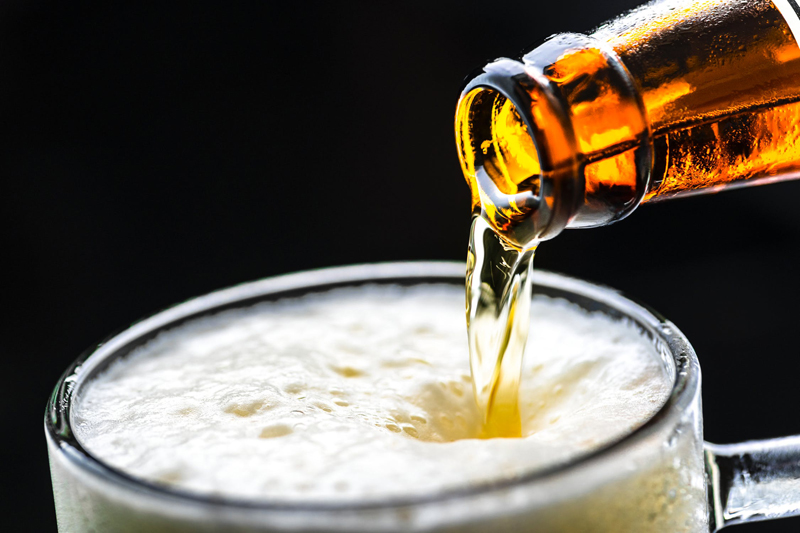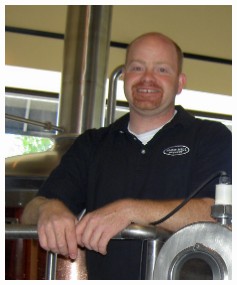 It seems like "European Summer Madness."  A seasonal sassiness, set in motion by the heat and sunshine - one that exhilarates the body and sets the mood for a bit of summer vice…or, is that Weisse?  Iron Hill Brewery & Restaurants in 6 locations throughout southeastern Pennsylvania and Delaware, USA stand primed and ready to settle your sizzle with their "Summer of Weisse," from June through August, 2007.

Wheat beers are those quenching, hazy brews that draw upon their historic European roots, reaching back in time through at least one thousand years of brewing alchemy. Weihenstephan, in the beautiful town of Freising, Germany, claims to be the oldest brewery in the world. It snuggles into one of two hills, on the River Isar, northeast of Munich - mirrored on the opposite side by Cathedral Hill, the site of Bishops Castle and Freising Cathedral. Weihenstephan became known throughout the world for producing wheat beers with a fruity depth and spicy background. As these beers developed, some were bottled with yeast that produced a sediment. These were characterized as "Hefe" beers. Darker wheat beers are known as Dunkel styles or Dunkelweizen, with a sweeter malt depth and the tart balance of wheat.

Farther north in Germany, Berliner Weisse, with its sparkling character and sharply sour profile, was dubbed by Napoleon's troops as the "champagne of the North." Berliner Weisse boasts a low wheat content and is most recognizable for its lactic cultures used in fermentation.

In Belgium, Witbier is most associated with the town of Hoegaarden in Flemish Brabant. Raw wheat makes up at least 30-60% of the grist, while barley completes the artistry. This style develops a complexity of flavor from the addition of coriander and Curaçao orange, merged with the spiciness of the Hoegaarden yeast strain.

To the southwest, in the Wallonian province of Hainaut, Saison emerges with a refreshing tartness, coupled with earth and a wild component, achieved through the magic of the regionalized yeast strain. Dupont yeast, referred to by brewers as the "touch of God," is hailed as the most famous Saison strain, yielding a highly attenuated beer with peppery character and dense, rocky head.

As you travel across the border into France, the softer, more rounded styles of the honey bronze Bières de Garde capture you with a deeper maltiness and sweeter touch on the tongue. Bières de Mars is a slightly more complex lambic style beer, with low alcohol and a greater citrus profile.

Typically, wheat beers are characterized by a hazy glow. They vary in color from that of light straw to sunrise gold, through murky peach and into dusty amber. Master Brewer Larry Horwitz of Iron Hill's North Wales, Pennsylvania location talks of the sophistication gained by seasoned beer drinkers. For many years, clarity in beer had gained a reputation as the benchmark of quality – for example, it was a sign of cold-cave aging in a lager beer. As human beings, we instinctively like clear stuff. As U.S. beer drinkers have become more educated, hazy beer doesn't scare them anymore. Protein contributes to the haziness, as does yeast, with its grand slam of B vitamins that impart shine to hair and a vibrant glow to the skin.


To those who still hesitate to venture into the world of translucent beers, Horwitz maintains, "Stop drinking with your eyes and start drinking with your palate." Wheat beer is a perfect crossover beer for those who are seduced by the world of margaritas, champagne, and pink wine. It is not flavored or dumbed-down, and marries well with summer foods like salad, fruit, shrimp, tuna, tapas, and light fare. "In fact," Horwitz continues, "this Wheat Beer promo has been 'killer!'(Translation: "very well received") Wheat beers are outselling my lager beer."

Throughout the Summer, Iron Hill's wheat beer focus will feature Hefeweizen and Belgian Wit as the main events. Hefeweizen shines hoary golden at the bottom of the glass, and rises as an amber-lit peach. The head settles like a lacy veil on the surface, leaving delicate shards of lace on the sides of the glass. A light effervescence shows its presence, just enough to play with the tongue, followed by a medium mouthfeel and clean yeastiness. The grain profile consists of 60% wheat and 40% pils malt, both imported from Germany. Traditional Weihenstephan yeast adds complex layers of banana and clove, with a slight juicy fruit profile. Noble Hops add to the traditional authenticity.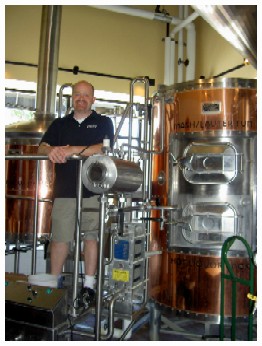 Belgian Wit uses unmalted wheat, malted wheat and pilsner malt to produce a translucent golden-amber beer that gains clarity as it warms. A creamy veil stays softly on the surface. Addictive aromas of sweet and bitter Curaçao orange fill the nose. Oils and zest from the peel add notes reminiscent of Curaçao liqueur. Coriander lingers, feather light. Mouthfeel displays less effervescence than the Hefe. Traditional Hoegaarden yeast contributes spiciness and a rich complexity. Bitterness is felt on the rear roof of the mouth, while peppery notes linger on the tongue. Light anise and fresh field grasses emerge as secondary layers.

Other wheat beers featured during the summer include Weizenbock, Saison, Biere de Mar, Kristall Weizen, and Raspberry Wheat. You may want to try a Dirty Weisse (pronounced "dirty vice"!), Hefeweizen or Wit, blended with raspberry or peach flavors, and garnished with a juicy lemon or orange slice.

Iron Hill Brewery & Restaurant locations are in Newark and Wilmington, Delaware, and Media, West Chester, Phoenixville, and North Wales, Pennsylvania, with a seventh location opening in Lancaster, PA in September, 2007.

Cheers!
Photos:  (Top to Bottom) Larry Horwitz, Brewmaster at Iron Hill Brewery, North Wales, Pennsylvania; Iron Hill, North Wales location; Horwitz in the Brewhouse.
You Should Also Read:
Biere de Garde - The Best Kept Secret of French Flanders
Hedonism & Midnight Wit at Legacy Brewing
Iron Hill Brewery & Restaurant - Award Winning and Dynamic


Related Articles
Editor's Picks Articles
Top Ten Articles
Previous Features
Site Map





Content copyright © 2018 by Carolyn Smagalski. All rights reserved.
This content was written by Carolyn Smagalski. If you wish to use this content in any manner, you need written permission. Contact Carolyn Smagalski for details.