Vidalia MarketPlace Grocery Store PA Beer Sales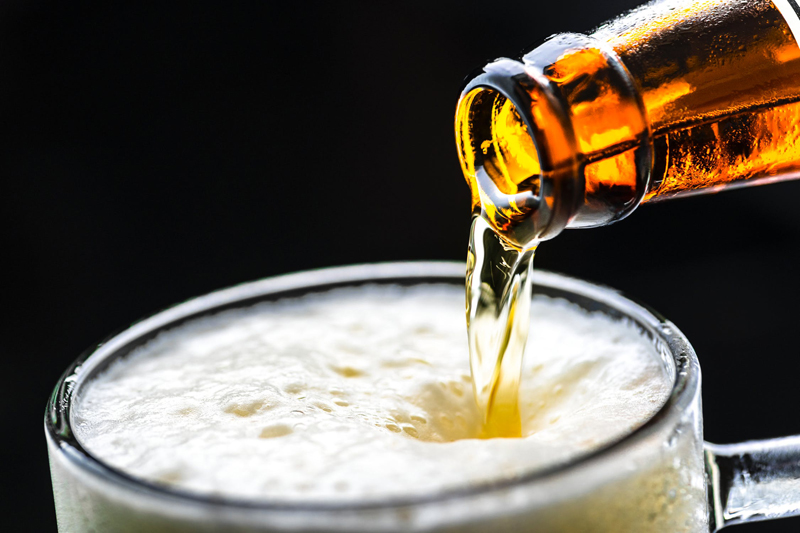 For those of us who are old enough to remember Tom Terrific and his amazing Wonder Dog, the idea of morphing into super-heroes remains a strong element in our imagination. With the same imaginative thinking, it seems Pennsylvania business has caught on in response to the out-of-date liquor laws that have historically crippled the consumer's freedom to buy single bottles of high quality beer in a grocery market setting. Give a resounding round of applause to Marty Reeser and Vidalia MarketPlace for finally getting it right! Vidalia opened June 14, 2007, and they sell beer.


Vidalia MarketPlace at 561 South Broad Street in Lansdale, PA, USA sells the amber liquid in a way that respects beer as the reverent life-form it is. At the same time, it strongly appeals to the emotional shopping styles of both women and men. In a separate, cordoned-off section in the front of the store, single bottles of US craft beer from all areas of the country stand in harmony, beckoning to the passer-by to explore each nuance of taste and style. Belgian ales with cork and cage tease you with seductive labels, infusing your mind with romantic thoughts of a twilight dinner for two, launched by a lambic toast in crystalline flutes. Chimay goblets beg you to fill them with golden, tasty elixir, gently poured from bottles with gold-trimmed labels. German imports, Gluten Free Beers, organic styles, and Abbey beers take center-stage in each of their own orderly sections. With thrilled enthusiasm, one woman remarked, "Wow! It's like a library of beer!E


I stopped to speak with a sprightly, 85-year-old woman who seemed awed by the beautiful bottles, the grand selection, and intuitive layout. "It's about time we had something like this, she said. "Are these wine, or are they beer? she asked as she pointed to the 750 ml bottles of Belgian beer, with gold-foil over their slender, corked necks.

In nearby food departments, consumers can purchase organic fruits and vegetables, fresh baked baguettes and baklava, Panini bread and Triple Celebration Cake - a candy shell of delectably layered chocolate cake, chocolate mousse and genache, topped with fresh fruit. A chef de cuisine on the premises oversees exotic signature sandwiches, artisanal foods, and specialty cheeses from around the world. "Passion for Food" is not only the Vidalia motto; it is their "joie de vivre."


An upstairs cafEin a mezzanine setting provides a soothing, casual atmosphere in which to eat, drink, and relax. Sink into an overstuffed leather sofa, or surf the web as you enjoy a medley of food and brew. You may uncover a sensory home-run among the seductive beer styles available, and choose to purchase more for a summer barbecue or a late night digestif at home. Although PA law only allows each single-purchase to be no more than 168 fluid ounces (2 six-packs plus 2 bottles, or six 750 ml bottles) in this one-stop shop setting, you may return as many times as you like to purchase more.


As a specialty beer shop, however, many styles are premium treasures, to be poured into wine glasses or flutes during dinner, and shared among friends. Unlike wine drinkers who stay with one or two wines during the course of an evening, beer lovers have the freedom to pair different beers with each course. In their home gourmet kitchen, they may choose a Lambeek as an aperitif, followed by a Belgian Strong Pale Ale or Witbier to savor with mixed salad greens and smoked salmon. For your entrée, a sour cherry Imperial Stout or artisanal Peppercorn Ale merges with a beef filet and shallot demi glace. Irish Red Ale complements the flavors in Imperial Shellfish. Follow with Irish bundt cake, drizzled in chocolate and your favorite liqueur. Match these rich flavors with an oatmeal stout, American double stout, or English Barley Wine. As a digestif, Belgian style Quadruple or Canadian Fruit Beer, warmed, lends a soothing finish.

Passion for foodEbr>
Logistics of Beer Sales in the Market Setting

Given the strict liquor laws in Pennsylvania, many are asking how Vidalia MarketPlace received approval to sell beer. Over the past ten years, 'super storesEhave become the status quo. Grocery stores resemble spacious malls, with prepared foods of great ethnic diversity, dining areas, coffee shops, book and magazine aisles, pet supplies, party supplies and, of course, food.


With the assistance of Philadelphia entrepreneur and real estate developer Joe Grasso, Vidalia MarketPlace owner Marty Reeser obtained an E-license, as an "Eating Place Retail Dispenser,Eallowing him to sell beer within the grocery market. He is still required to follow the letter-of-the-law, as any establishment holding a liquor license would. There must be a sit-down cafEwith at least 30 seats with tables; the area for beer sales must be separated from the grocery aisles; and shoppers must pay for beer at a separate cash register. Technically, the cafEholds the license, much like a restaurant or beer bar. The Liquor Control Board asserts it "has occasionally granted retail dispenser licenses to businesses that sell groceries going back to at least 1959.Ebr>
Employees have taken RAMP training, (Responsible Alcohol Management Program), through the Bureau of Alcohol Education and the Pennsylvania Liquor Control Board. In addition, Reeser is actively involved with the community DARE program for Drug Abuse Resistance Education.


This approval for beer sales comes on the heels of possible change in the Pennsylvania liquor law. Senate Bill 674, introduced by Senators Logan, Rafferty, Fontana, Ferlo, Musto, Wonderling, Earll, and C. Williams, on March 23, 2007, endeavors to do good things for the Pennsylvania consumer. Change will happen slowly, with the new law re-defining a "caseEas a six-pack, increasing single sales to 216 fluid ounces, and the like. It may open licensing for grocery and convenience stores, although a few other grocery retailers do have E-licenses under the same rules as Vidalia. Says Craig Hoffman, Head of Operations for eleven Wegman's stores throughout Pennsylvania, "There is no reason to treat restaurants located in supermarkets any differently from restaurants located in malls, shopping plazas, or elsewhere.E/i>

Beer Distributors and owners of State Liquor Stores vehemently oppose re-tooled legislation, fearing the loss of revenues if food stores become strong retailers in their own rite. The Pennsylvania consumer, however, wants the freedom of convenience and choice.

Editor's note: Vidalia has closed its doors with the struggling economy of 2008.Cheers!
 
You Should Also Read:
The Beautiful Beer Belly
Beer for Women - Belgian Biere Babes
Beer & Food and ... Massage Oil ?


Related Articles
Editor's Picks Articles
Top Ten Articles
Previous Features
Site Map





Content copyright © 2023 by Carolyn Smagalski. All rights reserved.
This content was written by Carolyn Smagalski. If you wish to use this content in any manner, you need written permission. Contact Carolyn Smagalski for details.