Shall They Fall by the Sword?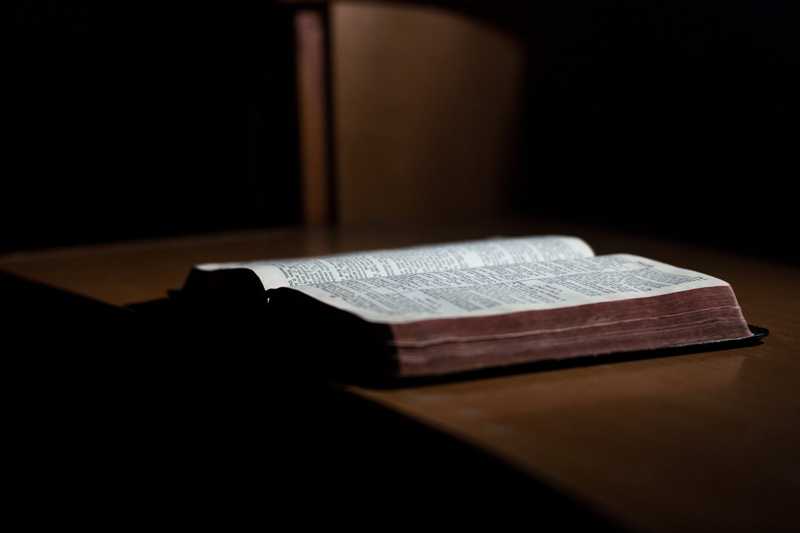 I've been reading the words of the Old Testament prophet Ezekiel for the past few days. They strike me with much urgency, at least in the chapters I've been reading.
When was the last time you read Ezekiel? There are several consistent themes in the second half of the 48 chapters in Ezekiel. One that really strikes me is this phrase, repeated over and over again: "...and they shall know that I am the Lord God" (found in many verses, i.e. Ezek 28:24).
But the manner was not pleasant in which these ancient people were to learn that the Lord is God. You might want to read over the next few days of the serious ways the destruction would occur. It is frightening, if you read with an eye to personalize the verses to today, rather than just skim over them as ancient history (see Ezekiel 29-32).
Imagine the families living during this time. Imagine the children, the teens, the mothers, the fathers. What kind of idolotrous fashions were they living after? What kind of repugnant and harmful choices were they making that would require this kind of cleansing?
The Lord is a merciful God and patient (some would say almost to a fault, referring to mankind's long and depraved acts towards one another). Whatever the individual acts of these ancient people, they all cumulated in such a way to require deep consequences as delineated in this sample verse (Ezek 28:23):
For I will send into her pestilence, and blood into her streets; and the wounded shall be judged in the midst of her by the sword upon her on every side; and they shall know that I am the Lord."
One need only read the scriptures consistently for a few weeks to begin to understand better the tender nature of God. Thus, when we read of these kinds of consequences, we can only begin to imagine what must have been so needful to bring these actions about.
We do know that humankind can act in depraved ways. Pol Pot and his killing fields in Cambodia, Hitler and his killing camps in Poland and other places are just two examples. Some might say that the Lord was too patient in waiting while these things occur. Yet who are we to counsel Him, He who knows and understands the inner-working of the universe and of our hearts?
Thus, this all-knowing God - for reasons known to Him - decreed:
Thus saith the Lord;...the pride of her power shall come down; from the tower of Syene shall they fall in it by the sword, saith the Lord God.
(Ezek 30:6)
Does any of this apply to us today? Are there reasons this should put shivers down our own spines? I think so. Click
here
for the reason why.
~~~~~
Struggling with your teens? C.S. Bezas book has been called the perfect aid for parents and youth leaders.
Powerful Tips for Powerful Teachers: Helping Youth Find Their Spiritual Wings
is available in most LDS bookstores and online at
DeseretBook.com
. Order it today and watch changes begin.


Related Articles
Editor's Picks Articles
Top Ten Articles
Previous Features
Site Map





Content copyright © 2019 by C.S. Bezas. All rights reserved.
This content was written by C.S. Bezas. If you wish to use this content in any manner, you need written permission. Contact C.S. Bezas for details.