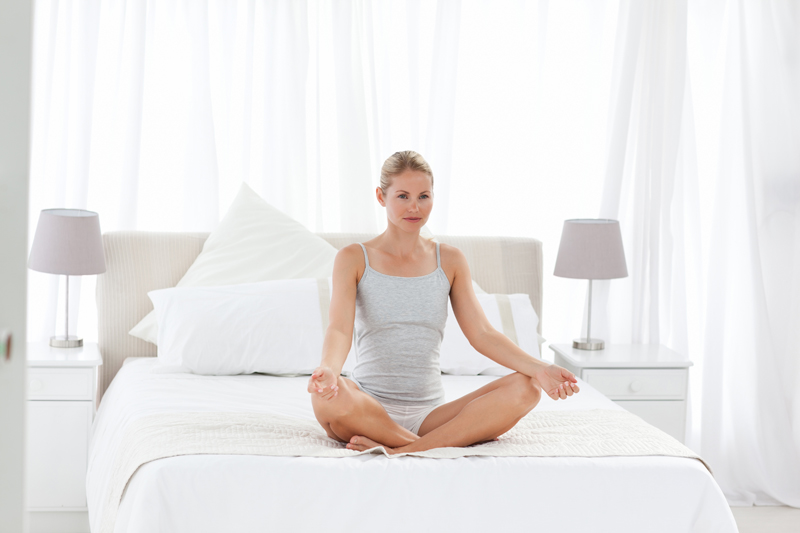 If you have been trying to conceive for a while, your doctor may give you a prescription for Clomid or Serophene (clomiphene). Clomiphene stimulates ovulation, and even if you already ovulate, it may help.

Clomiphene was actually developed as birth control because after about 6 months, it causes the uterine lining to thin. That's why doctors will only prescribe it for up to 3 months if you're trying to conceive. The other effect clomiphene has is that it regulates ovulation. If you have irregular ovulation or PCOS, clomiphene pretty reliably will cause you to ovulate. Simply ovulating more frequently and appropriately timing intercourse may be all you need to get pregnant. If you already ovulate, clomiphene will likely cause you to develop multiple follicles, resulting in multiple eggs, and the hope is that you will have a higher likelihood of one of those eggs fertilizing.

Clomiphene is typically taken twice a day on days 5-9 of your cycle. There are studies looking at different dosing schedules, such as days 2-6 or 3-7, to allow for the uterine lining to recover, if it was negatively affected. Generally, in the first few months, that is not a problem.

It works by tricking the brain into thinking that there is not enough estrogen, so more FSH and LH are produced, resulting in an increase in estrogen. The increased hormones cause more follicles to develop in the ovaries. At the same time, that's the cause of the side effects, too. The extra estrogen can cause hot flashes, headaches, ovarian cysts or enlargement, breast tenderness, and mood swings. It can also create "hostile cervical mucus" that traps sperm, which is why clomiphene treatment is often combined with intrauterine insemination to bypass the cervix. Clomiphene can result in multiple births--that risk is about 10%, usually twins.

Because of that chance for multiples, many doctors draw the line at 5 follicles--if you develop more than 5 follicles, they will not give you the HCG shot because you run a higher risk of multiple fertilizations. Twins are cool, triplets are okay, but quadruplets and higher are very risky. This is also why being monitored for follicle development with ultrasound is really important; that's the only way for your doctor to know how many eggs you are producing.

Pregnancy success rates with clomiphene are low, about 10-15% per cycle, but if your problem is that you don't ovulate, clomiphene will probably make you ovulate, and that alone improves your chances for pregnancy. If you already ovulate, the multiple follicles that result will also improve your chances.
You Should Also Read:
Infertility@bellaonline


Related Articles
Editor's Picks Articles
Top Ten Articles
Previous Features
Site Map





Content copyright © 2023 by Stacy Wiegman. All rights reserved.
This content was written by Stacy Wiegman. If you wish to use this content in any manner, you need written permission. Contact Stacy Wiegman for details.