Largest Collection of Golf Books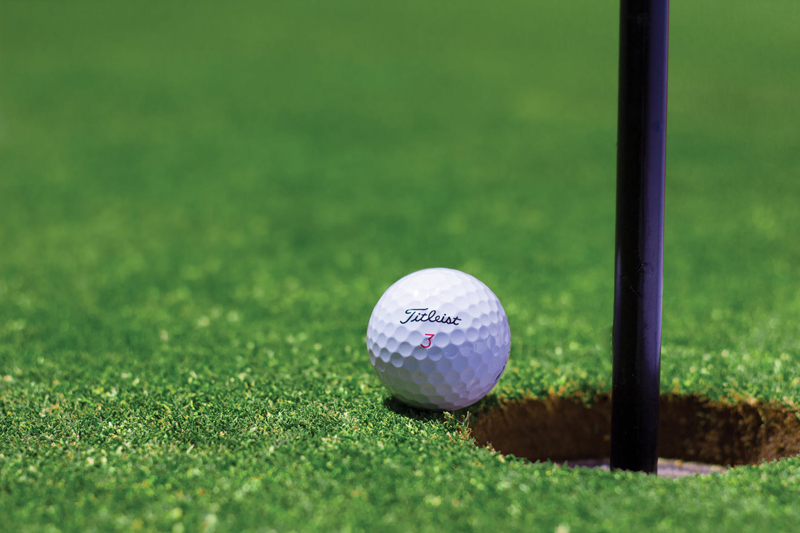 I received an inquiry into my Golf Editor web site if I would be interested in checking out the largest collection of golf books in one place. This web site is called www.rhodmcewan.com and is located in Scotland the land of the birthplace of golf. This web site has a collection of golf books in several categories from Biographies, Instructional, History, Whats' New and a section to do a search for a golf book you are looking for. Each of these sections can be clicked on and all the books are alphabetized by author's names with a brief description and price stated in pounds plus shipping.
Golf has been around since the mid-fifteenth century and attracted writers from all walks of life. Under biographies since it is an individual sport there have been many personalities of all walks of life interested in golf. This biography section covers a wide range of stories about these colorful players in all their victories and the troubles they went through to achieve success. Many are amusing but show what hard work and effort proves inspiring for many readers. There is a tremendous amount of books in this section so if you know the author's name you can scan until you find these biographies of great and not-so great golfers.
Under the instructional section I am sure you will find that secret tip that could change your golf game from mediocre to fantastic. These types of books are growing in leaps and bounds as many Professional golfers are writing instructional books. Since 1857 writers are publishing ways give you advice on how to become a better golfer, play better or better ways to swing that club. This section is also alphabetized by author so you may have to browse through to find just the book with the key that will help you with your swing, chipping, putting stroke of something new to help you become a better golfer.
Another section in this web site you will find books on the History of Golf. Every additive golfer is also fascinated by how this game originated, how the game was played in the mid-fifteenth century. It was a sport of the royalty and it is interesting to see how this game evolved and developed all over the world. In this section also these books are alphabetized by author so browse through the titles with its brief description you may find just the book for you. You will find a full stock of books, magazines and essays in this section.
Rhod McEwan Golf Books was established in 1980 and boast of the largest collection of our-of-print books for sale in the world. This business is based on Royal Deeside in the heart of Scotland. They specialize in mail order to all parts of the globe. They also offer a service of searching for any book a person is trying to locate. This is a service that is free of charge. They also issue catalogues several times a year. They also have a stand in the Main Exhibition Tent at the Open each year in England. They love to meet with customers of all ages. They also deal in RMGB stocks a range of new books, most of which are privately printed with limited print runs, not widely available. Topics include biographies, reprints of classics, books on historical figures and golf course architecture. The following was taken from their web site for their address, telephone number and email address.
Rhod McEwan Golf Books
Ballater
Royal Deeside
AB35 5UB
Scotland
Tel: +44 (0)13397 55429 Fax: +44 (0)13397 55995
Email: teeoff@rhodmcewan.com
Payment of books ordered are made by credit card so include a billing address where it differs from the shipping address. Payments are requested in Pounds Sterling, and checks must be drawn on a UK bank. Until payment is received in full then books will be shipped. Books may be returned within seven days of receipt in the condition in which they arrived, if not exactly as described. Postage and insurance are extra. Please allow ten days for foreign delivery from confirmation of order
I found this web site interesting and if anyone is interested in finding that rare golf book or an out-of-print golf book please browse through Rhod McEwan Golf Web site as you can spend many hours trying to find that interesting book for yourself or as a gift to an addictive golfer.
My ebook "Golf is Forever" is now available. Check out this web site to find what it is about and how to order a copy.
https://www.bellaonline.com/ebooks/ebook137
You Should Also Read:
books for sale


Related Articles
Editor's Picks Articles
Top Ten Articles
Previous Features
Site Map





Content copyright © 2022 by Letta Meinen. All rights reserved.
This content was written by Letta Meinen. If you wish to use this content in any manner, you need written permission. Contact Sandy Eggers for details.