Changing cycles and conception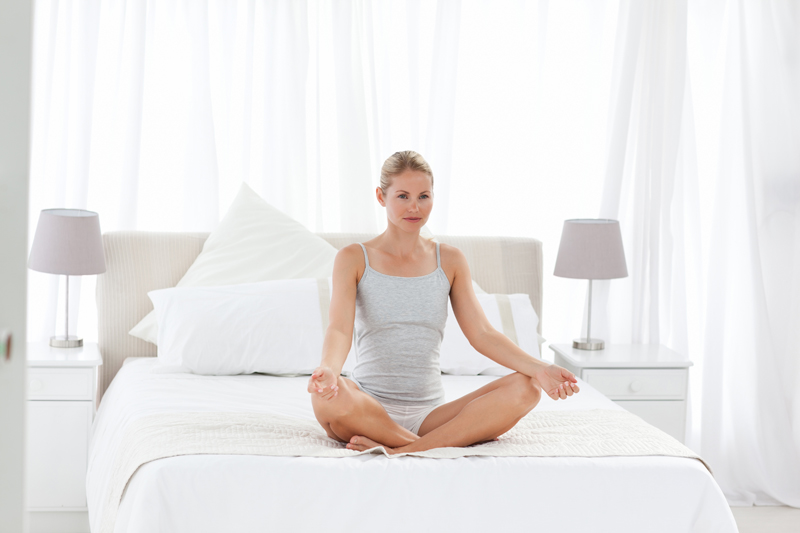 Is your cycle changing? How will that affect your ability to conceive? It may be temporary or it may signal some big changes.

If your cycle one month is shorter than another month or longer than another month, but otherwise you're staying the same, don't worry. It's very normal for a woman not to ovulate once a year, and it's also normal for stress or illness to delay ovulation.

If you don't ovulate in a month, then your cycle will be shorter because there's no progesterone. If you're stressed before ovulation, your body might delay ovulating, leading to a longer cycle that time. That is extremely common with the hectic lives some of us lead.

If you find that your cycle is getting shorter and staying short, then that's a different situation. That can signal that you're in perimenopause.

Cycles get shorter in perimenopause because fewer eggs are maturing, so it takes fewer days to reach ovulation. You might still have some longer cycles, perhaps due to stress, but the trend will be to shorter cycles overall.

If you're trying to conceive, perimenopause is just another stage of life, and you're still fertile. It means you need to be paying more attention to your basal body temperature to make sure that your luteal phase, the second half of the cycle, is still about 12-15 days. You might also want to use ovulation predictor kits to make sure you're not missing your fertile days since it may be earlier than it used to be.

If your luteal phase is shortening, then you may need progesterone support after ovulation. There are progesterone creams available over-the-counter, or suppositories or capsules from your doctor. There are arguments over which is better, and I personally believe in the creams or the suppositories.

If your cycles are getting longer, you might try getting help to conceive because you have fewer opportunities in a year. Medications like clomiphene will just about guarantee that you ovulate. However, if you're mid-40s or older, it's usually a sign that you are now in menopause.

When your cycle changes, it's not a bad idea to visit your doctor to rule out thyroid problems. Our menstrual cycles, like our skin and eyes, are such windows into our general health!





Related Articles
Editor's Picks Articles
Top Ten Articles
Previous Features
Site Map





Content copyright © 2023 by Stacy Wiegman. All rights reserved.
This content was written by Stacy Wiegman. If you wish to use this content in any manner, you need written permission. Contact Stacy Wiegman for details.