And When You Pray ... It's an Attitude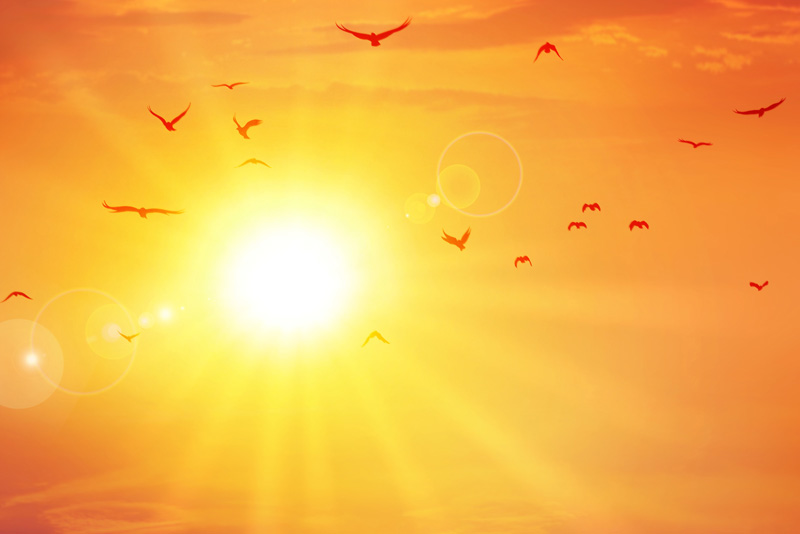 The following is about the first part of what we call "The Lord's Prayer." These few verses in the Bible form is an outline for prayer. Most of us know this prayer by memory in the King James, New International or other traditional translation of the Bible. We recite it on many occasions without even thinking about it. But didn't Jesus just tell His disciples not to do that? See
"And When You Pray…"
Let's think about each verse and about why Jesus gave us this example. I have used the New Living translation.
Matthew 6:9
Pray like this:
Our Father in heaven,
may your name be honored.
Our Father
. He is the Creator and the Father of us all. Think of Him as the best of all possible fathers. His attention is focused only on you. He wants only the best for you and He can do anything. The Jews of that time did not address God directly as Father. "Our Father" was a new title used by Jesus. He actually chose the term "Abba" meaning the much more intimate "daddy," and invited all who belong to Him to do the same.
Galatians 4:6
And because you Gentiles have become His children, God has sent the Spirit of his Son into your hearts, and now you can call God your dear Father.
In heaven,
That's God's home. It is the perfect place and a place He wants to take us to.
Revelation 21:22-27 tells us about heaven. It describes twelve gates, each made of a single pearl. The main street is pure gold that is a clear a glass. The Lord God Almighty and the Lamb serve as the city's temple. There is no need for a sun or moon for the glory of God illuminates the city and the Lamb gives it light. The nations and the rulers of the world will come here and walk in this light. The gates never close because there is no night.. Nothing evil will be allowed to enter—no one who practices idolatry and dishonesty. The only people allowed in the city are those whose names are written in the Lamb's Book of Life.
May your name
God's name is to be revered. God's name encompasses all that He is.
Deuteronomy 5:11 commands that we never misuse the name of the Lord God. The Lord will not let us go unpunished if we misuse His name."

Psalm 113:2 says that the name of the Lord will be blessed forever and ever.
be honored,
Honor means glory or high respect. Honor His name for its worth.
These first few lines of Jesus' instruction on prayer are so important. They show us the attitude we need to have. They show us how to begin prayer with worship and reverence, believing Who God is, that He is willing and is able to answer our prayer. This gives us the proper attitude to continue our prayer.
Look for part three of this series.
You Should Also Read:
And When You Pray...
Great Abandon
Attitude Adjustment


Related Articles
Editor's Picks Articles
Top Ten Articles
Previous Features
Site Map



Follow @LynneChapman
Tweet





Content copyright © 2021 by Lynne Chapman. All rights reserved.
This content was written by Lynne Chapman. If you wish to use this content in any manner, you need written permission. Contact Lynne Chapman for details.