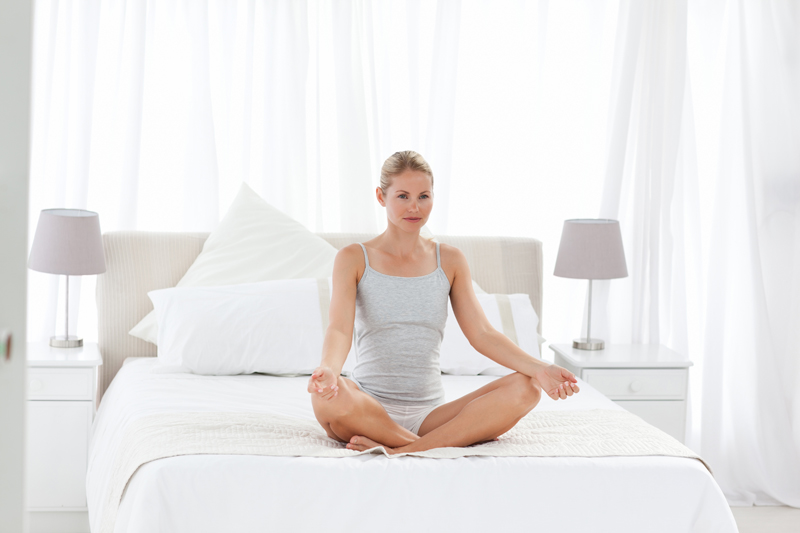 Metformin (brand name Glucophage) is approved for type II diabetes. Like many drugs, though, we have found other uses besides that for which it is approved. One such use is for women with PCOS who wish to get pregnant.

The key link between PCOS and diabetes is insulin. In type II diabetes, the body just doesn't make enough insulin or use what it has effectively. In PCOS, women are "insulin resistant," meaning their bodies need lots of insulin to move the glucose into the cells and out of the blood. High insulin leads to increased production of androgens, which are the male hormones. The body responds to this increased insulin and increased androgens by decreasing LH production, stopping ovulation, and even stopping menstruation. Some women notice increased facial hair and acne. Pretty much a big, ugly mess.

Women with PCOS who are overweight may find their problem goes away with weight loss, but that may not be enough. And there are many women with PCOS, like a friend of mine, who are not overweight, which points to a genetic factor for PCOS. My friend's mother also had it.

That's where metformin comes into play. It effectively lowers insulin even in non-diabetic patients. Lowering insulin leads to normalization of the androgen levels and restoration of a normal menstrual cycle. Unlike a diabetic who would monitor blood glucose levels, a patient with PCOS is simply looking for regular periods and normal hormone levels. The doctor will check the hormone levels with a blood test.

Metformin typically causes stomach upset in the first few weeks of treatment. Taking it with food helps. If you become pregnant while taking it, many doctors will continue the medication. Metformin is classified as Category B, which means that there are no human data to show that it is safe, but there are also no animal data showing fetal abnormalities.

Unfortunately, women with PCOS have a higher risk of miscarriage. The reason why these women have more miscarriages may be due to abnormal blood clotting caused by high insulin levels. Don't get too disappointed--if you have PCOS, it doesn't mean you will never conceive or stay pregnant. It's an obstacle to discuss with your doctor and decide what will help you.
You Should Also Read:
Infertility@bellaonline


Related Articles
Editor's Picks Articles
Top Ten Articles
Previous Features
Site Map





Content copyright © 2023 by Stacy Wiegman. All rights reserved.
This content was written by Stacy Wiegman. If you wish to use this content in any manner, you need written permission. Contact Stacy Wiegman for details.