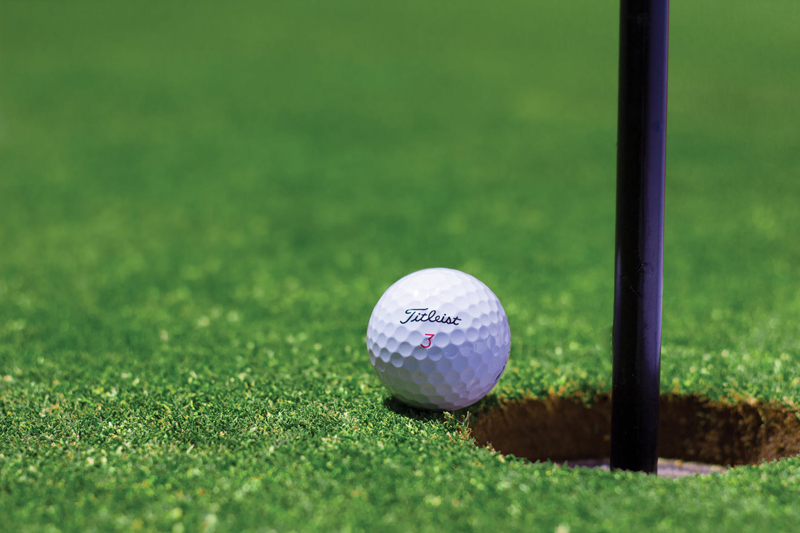 The short game in golf is any distance from about 100 yards to the green. For these shots you will use your higher lofted clubs as you aim for a small target near the hole. Common terms used for hitting this distance are approach, pitch, chip, wedge, bunker play, and then finally the putt when you are on the green or short fringe.

Hitting from the fairway and expecting to reach the green is an approach shot. This is typically hit with a mid to long iron, depending on how far out you are. You will often see players waiting in the fairway for the group in front of them to putt out because they are "going for the green". You only need to wait if you can actually reach the green, but if you are not that long, or intend to hit short, then play should be continuous.

Since not everyone is a scratch golfer, there are many times that your intended shot will fall short in the fairway near the green, in the rough around the green, or in the bunker. For these shots you will generally want to use a lofted club, or wedge, to help lift your ball up out of whatever it's in and land softly on the green. Standard clubs are pitching wedge and sand wedge but many players carry one or more loft wedges that may help lift the ball even higher.

Strategy for bunker play is a little different than the other shots that you may practice. Getting out of the bunker depends on how hard or soft the sand is, how close your ball is to the lip, how clean of a lie you have in the sand, etc. If your ball is planted in the sand you may find the best shot is backwards. Keep in mind that on the course during a round of golf you are not allowed to "ground the club" in the sand which means that you cannot take a full practice swing. This is why you want to put in the time on your practice shots before you start your round.

When you are faced with an approach, chip or pitch, your first goal should be to do whatever it takes to get to the green, but the next immediate thought is that you need to know how the green breaks once your ball hits. Be sure to study the green before making a plan so that you can adjust the trajectory and path of the ball.

The short game is not impossibly difficult to learn but it does take practice, touch, and knowledge of the layout. This is the part of the game that many players do not work on but is where most of your time should be spent.


You Should Also Read:
Putting Tips


Related Articles
Editor's Picks Articles
Top Ten Articles
Previous Features
Site Map





Content copyright © 2022 by Sandy Eggers. All rights reserved.
This content was written by Sandy Eggers. If you wish to use this content in any manner, you need written permission. Contact Sandy Eggers for details.