Halloween – Make a Witch Costume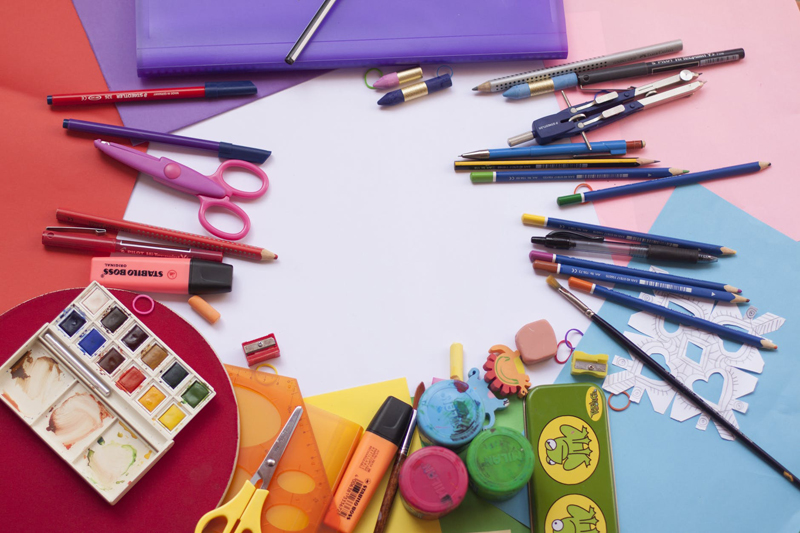 Witch costumes are great to make because you often already have at hand a lot of the materials and items that you need to make a mere fledgling witch, or a wicked, good or saucy witch – with a little creativity you can put together a sensational outfit for any type of witch.
Anything you don't already have is not difficult to make at home or find in a cheap store.
Here's a list of useful items:
Apparel – any black clothes especially long skirts and long flowing tops and/or capes, stripy socks, tights or leggings; the layered look works for any type of witch; if you prefer to be a more modern witch, then go for colors – maybe fluorescent colors or pumpkin colors.
Accessories – boots, hat, broomstick, cat toy to perch on your shoulder
Make up, face paint, face glitter, false eyelashes, really long false nails painted green or black or dark red
Materials – card, fabric,
Equipment – scissors, needles, stapler, glue, fabric paint, sewing cotton, sewing machine, glitter,
You might be good at sewing – either by hand, or machine – I'm hopeless, so anything I make with material I glue or staple or stick – but if you're a keen seamstress then it'll be a doddle for you to make a cape if you don't already have one – black is the usual color but you don't have to stick with black – line it with purple, dark blue or red, or starry material if you have some. Or line it with a pale color and draw dark stars on it with a felt tip pen for something a bit different but striking.
You can get as creative as you like with any part of the outfit, but the hat is one of the easiest bits to do and can be anything that springs from your imagination. Using card (or a rolled up newspaper) you can make a hat, or adapt a piece of headgear you already have. Choose a motif – maybe stars, bats, spiders, ghosts, black cats – and use that through your items to create an outfit that has a theme. Glow in the dark stickers and metallic ink felt tip pens are really useful here, or staple on silver foil you've made into the shapes you want. And what about those plastic insects and bats – they could be stuck to your hat, too.
Here are a couple of ideas for themes:
Go here for a signed print of this picture
If you already have long hair then you're on your way (and temporary hair color can be used to good effect), but if not, then you could wear a wig under your hat or staple/glue lengths of suitably colored yarn to the inside edge of your hat, depending on the effect you wish to achieve.
Go mad with the face paint – if, for example, you've chosen spiders as your theme, why not whiten your face and paint a web with a spider in it on one cheek, to add to the black lips and eyes, or go for white and red effects or of course, the green faced look. If you're a wicked witch, as against a good one, don't forget to add moles and blacken out a tooth or two.
If you're running out of time for making your own, then rent or buy. You can still be creative with the accessories and witchy talk.
Whatever you do – have fun – and don't forget to cackle!
Yours witchily,
Susan
PS Do sign up for the Creativity newsletter if you'd like notice of new articles. It's just to the top right of this page and we promise your address won't be used for anything else.
You Should Also Read:
Halloween - Make a Pirate costume
Halloween Party Ideas
Halloween - Make a Vampire Costume


Related Articles
Editor's Picks Articles
Top Ten Articles
Previous Features
Site Map





Content copyright © 2022 by Susan Alison. All rights reserved.
This content was written by Susan Alison. If you wish to use this content in any manner, you need written permission. Contact Jana Taylor for details.