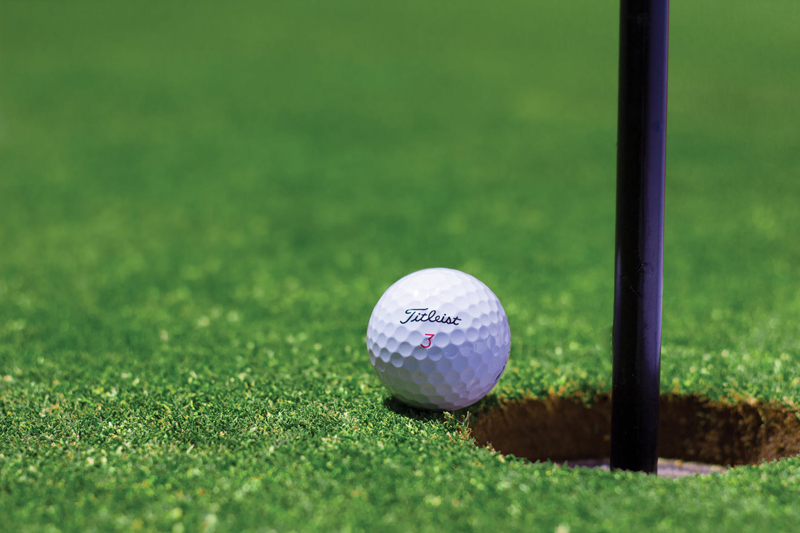 I received this book as it was recommended to me through another contact on my Golf site. I had written a review on another book about Golf is not a Game of Perfect. That book was all about mind control as is this book
The Ultimate Golf Secret – Golf success is determined by how well you use your mind
by Jim McCright. As some write that success in golf is 10% skill and 90% mental so Mr. McCright has the secret on how to use your mind to improve your golfing skills.
Mr. McCright sent me a copy of his book and autographed it as well which I really appreciated. I have read the book but as the author suggests that this book should be read many time so the mental approach to the golf game is ingrained in your subconscious mind. I also agree that the subconscious mind is the key to repeating that golf swing. Once you let your subconscious mind take over it is like you do things automatically like tying your shoes, riding a bicycle or typing a letter. The process is training your subconscious mind to the proper way to hit that golf ball.
This is the process that the author describes how to train your subconscious to take over once you have learned the proper way of hitting a golf ball. Many golfers are forever taking lessons and adjusting their swing even during the time they are playing a round of golf. This is a bad mistake but once you let your subconscious take over and you do not worry about what the outcome will be you will become a better golfer. There are many times we are thinking consciously to take the club back, how to move forward on the ball, snapping those wrists at the right time then make a full follow through. That is too much of a heavy load for the conscious mind to deliver a pure shot. Your subconscious mind will deliver a great shot and you will not even feel the club hit the ball.
The author covers many areas of the golf game from driver, fairway woods, irons, chipping, pitching plus putting. This paperback book is not long with 95 pages but he gives many tips on how to train your subconscious mind on each part of the golf swing on different parts of the game.
I have finished my first reading and have played golf twice since I finished. I feel I have improved in some ways but on different days. First my driver was working well but the next day I had too many things come into my mind and it failed me. Although the putting was excellent on both days I felt I did exactly like the author suggested. It was easier for me to let the subconscious rule on the putting and I felt it worked great. Mostly because I have a good putting stroke and was not concerned how it finished as I believed it would be close to the hole or go in. At my age 82 and shot a 91 I believe that was a good thing, but I also believe it will get better. My goal is to be in the 80's on a consistent basis and will continue to rely on the subconscious hopefully shoot my age one of these days.
Check out Jim McCright's book on his web site www.ultimategolfsecret.com there is a place to order his book if you are interested on how to use the subconscious mind to better your golf game. I loved the drawings by Bob Thomas on the cover and in the book, shows a good swing pattern.
My ebook "Golf is Forever" is now available. Check out this web site to find what it is about and how to order a copy.
https://www.bellaonline.com/ebooks/ebook137
You Should Also Read:
golf secrets


Related Articles
Editor's Picks Articles
Top Ten Articles
Previous Features
Site Map





Content copyright © 2022 by Letta Meinen. All rights reserved.
This content was written by Letta Meinen. If you wish to use this content in any manner, you need written permission. Contact Sandy Eggers for details.