Zebedee - A Man of the Bible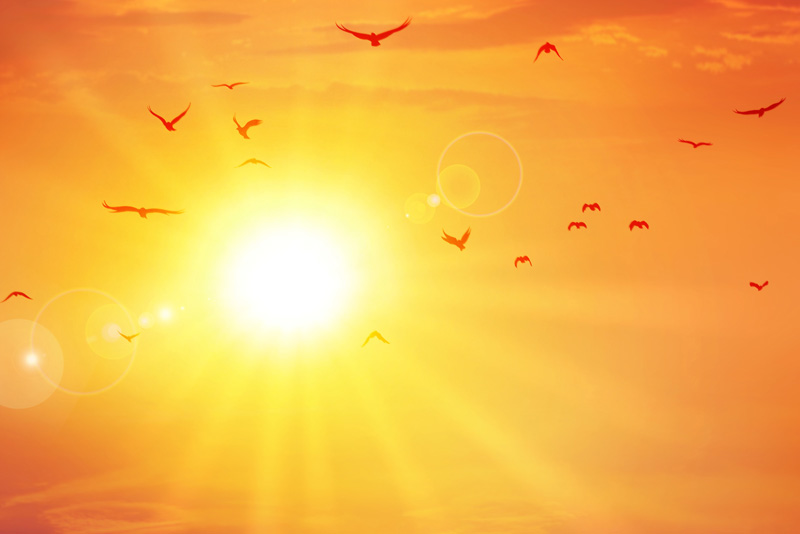 Zebedee's name means "gift of the Lord" in Hebrew. He was a fisherman in the days that Jesus walked the earth. He is remembered in the Bible as the father of two famous young men. His two sons, James and John, became disciples of Jesus Christ and members of Jesus' trusted inner circle - Peter, James and John.
Zebedee had heard the Holy man teach by the Sea of Galilee and may have even become a believer at that time. We are told in the book of Matthew, chapter 4, that Jesus was walking beside the Sea of Galilee when He saw James and John in a boat, working with their father. Jesus called to James and John and asked them to come and follow Him. The nets had to be washed, mended and hung up to dry in preparation for the next day's work, but, instantly when Jesus called, they left their father and their work and followed the Teacher. Zebedee seemed to be a successful businessman, for chapter 1 of the book of Mark, lets us know that he had hired men who worked for him. From this, we know that he wasn't left alone with the work when he watched his sons go off to follow Jesus.
By comparing Matthew 27:56 and Mark 15:40 we see that Zebedee's wife's name was Salome. The Bible tells us that Salome was among the women standing at a distance, witnessing the crucifixion. She and the other women had followed Jesus and cared for His needs in Galilee. As a businessman, Zebedee may have even supplied some of the funds needed to support Jesus' ministry.
Zebedee raised sons who were both impetuous and ambitious. They were nicknamed Boanerges, by Jesus, meaning Sons of Thunder. They were ready to take severe action when angered, thinking of calling down fire from heaven to destroy a Samaritan village. (Luke 9:54) They didn't win any points with the other disciples when they made the misguided request of Jesus for the privilege of sitting on each side of Him when He took His place in His kingdom. However, they grew into leaders of the Christian church. John wrote one of the gospels calling himself "the disciple Jesus loved," three epistles and the book of Revelation.
Fathers know that they may have to give up their sons to a higher calling. Many go off to college or to work and live many miles away from home. Some go off to war to fight for their country and some follow their own call to Christian missions in foreign lands. Zebedee's sons went off to follow the Son of God and to give their lives to the telling of the gospel. It proved to be a dangerous mission but one that I think both Zebedee and Salome supported.
You Should Also Read:
Mark, A Bible Success Story
Zechariah - John the Baptist's Father
Salome - A Woman of the Bible


Related Articles
Editor's Picks Articles
Top Ten Articles
Previous Features
Site Map



Follow @LynneChapman
Tweet





Content copyright © 2023 by Lynne Chapman. All rights reserved.
This content was written by Lynne Chapman. If you wish to use this content in any manner, you need written permission. Contact Lynne Chapman for details.