Advice for Those on A Spiritual Path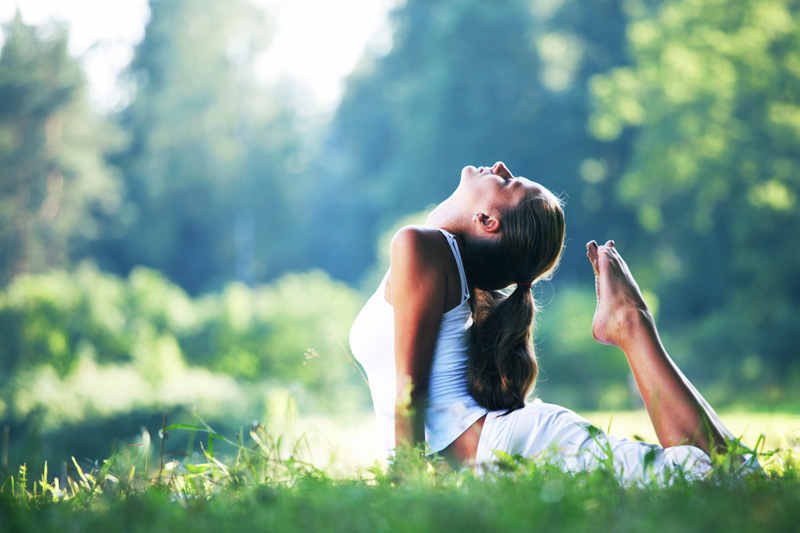 1. How can meditation specifically help with changing belief patterns enough to create different outcomes in one's life?

In order to change a belief system you must first become aware of what you actually believe. Meditation is a tool, a technique by which an individual has the opportunity to not only think about a belief system or pattern, but also to discover how they feel about a belief system or pattern. It is the method by which we begin to open our hearts and discover our Truth. Once you are aware of your feelings (and thoughts) you are in a greater position to make clear, conscientious choices about how you wish to proceed in life. Often, it is the �not-knowing� that keeps us stuck in a belief system or pattern that is harmful, destructive or leads to the same result no matter what we try(except for meditation of course! � smile). For some people this process of self-awareness and transformation is instantaneous and their lives shift dramatically and immediately! For others, the process requires more time. Nevertheless, if a person is consistent with their practices of not only listening to the guidance received in meditation but also acting on it, their lives are guaranteed to change. The more you develop a relationship with your Divine Self through meditation,
contemplation and self-reflection, the more you will begin to recreate your life in Love!


2. What struggles if any did you have to overcome when devoting yourself to this path?

This path requires tremendous effort, great courage, silence, perseverance and a willingness to �let it all go� if that is what God asks of you. My greatest challenge on this path was (is) to constantly let go of my attachments to people, places and things and the way that I believe or want things to be. Letting go of �my� and �mine� and embracing �us� and �we� was extremely challenging � at first. It required an insurmountable (so it seemed), never-ending process of challenging myself at the deepest level of my soul. In the beginning, nothing made any sense. After a short time however, I began to notice that I was actually happier than I ever was before in my life! This is not to imply that I am not challenged or that life is a constant bed of roses. On the contrary. It only means that I can now face my challenges with hope, inspiration and optimism because I have a different perspective on life and I have my Spiritual Tools for Transformation that assist me whenever I need them! What makes any of us a Master is the degree to which we are willing to actively participate in being responsible for every aspect of our life and the willingness to surrender to the Will of God with every breath and every step that we take. One day you discover that you are steeped in your relationship with God and the acknowledgment that God exists everywhere; in everyone and that you now live your life in service to the Divine Will of the Universe. Your sense of selfishness has dropped away and your sense of selflessness has emerged.

3. How can others following a path of conviction persevere? Any strategies, tips, advice?

It is important to surround yourself with people who are doing a similar path as you are. You will need the support. This does not mean that you abandon your families, friends and responsibilities, only that you �put yourself on your own agenda.� You must plan to spend time with your-Self in silence and to take care of yourself by taking relaxing spiritual baths, meditating, eating, sleeping, praying and asking for help when you need it. A good life is a balanced life and you must always strive for balance.

4. Movement seems to be an important part of your ministry. How is movement a part of healing?

I have been dancing professionally for 32 years. It seemed like a natural progression to integrate meditation into the traditional West African Dance Classes that I teach. Meditation enhances the communal aspect of class and allows students to feel confident about trying something new and not being afraid to make mistakes. In addition, I always connect the historical aspects of the African folklore that I am teaching to the relevance of the challenges that we experience here in America and try to offer possible solutions by exploring how people celebrated and cared for their lives centuries ago. This is the connecting tissue that dismantles what separates us and allows us to focus more on what unites us.

In Part 3 of our interview, Nafisa talks about the work she is doing in New York City and her advice for this new year. Make sure you check back!
You Should Also Read:
ETHOH Inc. - Nafisa's Organization
Part 1 of Nafisa's Interview


Related Articles
Editor's Picks Articles
Top Ten Articles
Previous Features
Site Map



Follow @etniqminerals
Tweet



Content copyright © 2022 by Leah R. Patterson. All rights reserved.
This content was written by Leah R. Patterson. If you wish to use this content in any manner, you need written permission. Contact Leah R. Patterson for details.