Old Testaments Stories that Matter - Jonah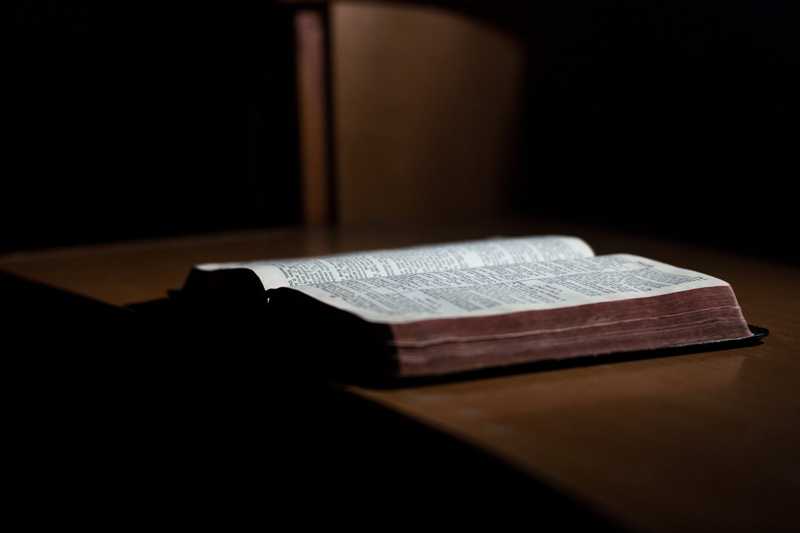 Jonah went through experiences that were unnecessary if he had just trusted the Lord (think, belly of a "big fish" for three days. Ugh!).
He had received a direct call to serve as a prophetic voice. Only problem: he did not like the people he had been called to serve. Thus, he had a "brilliant" idea - flee from his assignment and from God. Only problem is, can one
really
hide from the Lord?
Jonah tried to. He "found a ship going to Tarshish" (Jonah 1:3). He paid his fare, boarded the ship, and apparently thought he had succeeded from escaping his calling.
But the Lord felt otherwise. According to the book of Jonah in the Old Testament, "...the Lord sent out a great wind into the sea, and there was a mighty tempest in the sea, so that the ship was like to be broken" (Jonah 1:4).
The men on the boat (obviously) were frightened. Their ship is about to be decimated! They heaved all kinds of goods into the towering waves, hoping to save the ship. But Jonah? Jonah during this time was in the belly of the ship, having a good snooze.
Finally the shipmaster wakes and chides Jonah. "What meanest thou, O sleeper? arise, call upon thy God,...that we perish not." Apparently the shipmaster knew that Jonah was a servant of God. Yet it would appear by the account that Jonah does not take action.
Therefore, the men on the ship "cast lots." This was a common decision-making tool during that time. The lot fell to Jonah and the men asked him why the evil storm? When Jonah finally confided he'd fled God, they were incredulous and demanded to know the solution to the dire scenario.
Jonah simply said, "Take me up, and cast me forth into the sea; so shall the sea be calm unto you: for I know that for my sake this great tempest is upon you" (Jonah 1:12).
The rest of the account can be found in the book of Jonah. But Jonah was fleeing an assignment he did not relish. He did not like the people in his assigned city of call. He desired their destruction. And when the people repented, oh the sore disappointment he felt.
In fact, in the beginning of Jonah 4, we can read Jonah desires death ... simply because the Ninevites repented and were spared destruction. This story fills me with sorrow as I ponder Jonah's harsh perspective - both toward the people of Ninevah and toward himself.
I pray that as I go through life that I will mirror the Lord's goodness and compassion towards others. If I can learn from the lesson of Jonah, perhaps I can be a greater benefit to mankind.
~~~~~
Struggling with your teens? C.S. Bezas book has been called the perfect aid for parents and youth leaders.
Powerful Tips for Powerful Teachers: Helping Youth Find Their Spiritual Wings
is available in most LDS bookstores and online at
DeseretBook.com
. Order it today and watch changes begin.


Related Articles
Editor's Picks Articles
Top Ten Articles
Previous Features
Site Map





Content copyright © 2019 by C.S. Bezas. All rights reserved.
This content was written by C.S. Bezas. If you wish to use this content in any manner, you need written permission. Contact C.S. Bezas for details.