Guest Author - Rebecca Graf
What exactly is history? Can you touch it? Can you hold it? How much can it really influence you? Well, there is a lot to be answered here and answering it we will do.
History is, in a nut shell, the story of mankind. From the beginning of time, history was written as man progressed, learned new technologies, discovered new worlds, and interacted with each other. A history book is the biographical account of all those that have gone before. It answers the questions: Who are we? Where did we come from? Why are we the way we are? Where are we going?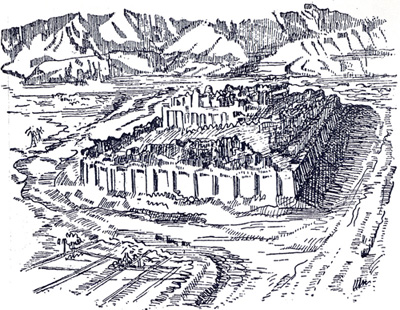 History can be found in nature. So many of the natural wonders played a part in history. It can be found in the archeological evidence left behind by various cultures. History is declared from the arts. The written word, the painting, the sculpture, and the movie play a part in the movement of history. It can be found in official documents, governmental decisions, marriages, domestic scenes, and in the bloody battles of our past. History was influenced by religion or the lack of. It was pushed along by scientific discoveries. All of these influences forced man to a new level and made the wheels of time move forward.
History is all around us. It can be touched, and it can be smelled. Walk into Independence Hall in Philadelphia. You can smell the history and touch the desks where the foundations of America were established (if you were actually allowed to physically touch them). Want to touch history? Go to the Smithsonian Institute and touch a piece of the moon. Man actually went there and got a first-hand look at it. Visit your stateís or nationís capital. You will find history in the governmental buildings. Visit a site where a battle took place. When you stand in the middle of a Civil War battle field, you are standing where a young man died and where another shot a relative who was on the opposing side. Visit a memorial and see the names of those that gave their lives and played their part in history. Know that you are standing where lives were sacrificed and history took a turning point. The world changed when the U.S.S. Arizona sunk on that fateful December day. History took a new course when the World Trade Center turned to dust and debris. The depravity of man was recorded at the concentration camps that murdered many ethnic groups.
Though history seems to change over the years, it is really opinions and perceptions that change. History is constant. So, how do you sift through it all and get to the truth of history? Read more than one source on an issue. There are thousands of gifted authors and experts out there that can give historic accounts. Remember that the primary sources are always the best sources to use and to draw your own conclusions from.
History explains why the world is the way it is today. Why do some cultures have traditions? Look at their past. Why is there animosity between civilizations? Check the history books. Why are the laws in effect today? Look in the years before. To understand today, yesterday has to be explored.
Explore it with us here as we go through the ten million things in history (slight understatement) and explore how it all happened and how it affects us today. History might have happened in the past, but it continues to live every moment of every day.