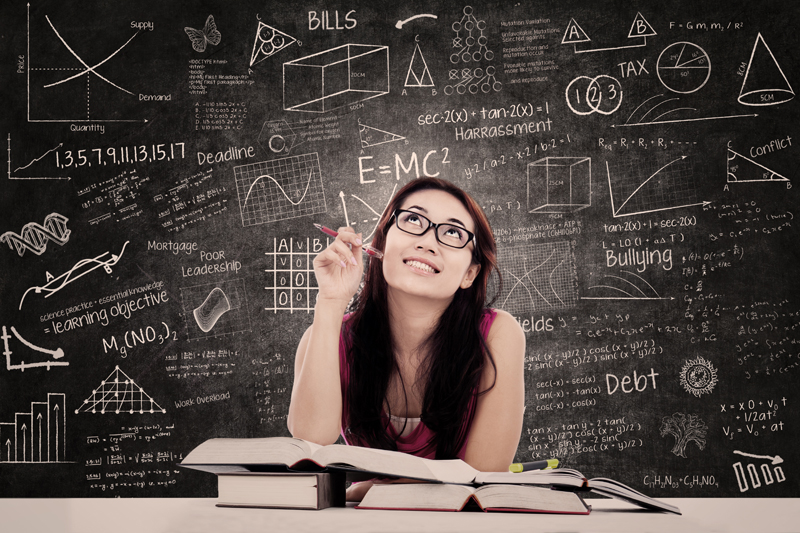 A typical job description for a high school principal appears on the Somerset, Wisconsin School District website. It lists 26 duties. Nine of the duties have to do with staff management and curriculum. The remaining 17 relate to building management, attendance, discipline, legal matters, budget concerns, ticket sales, and community relations.

Very different skills, academic qualifications, and temperament are required for the effective management of teaching staff and curriculum and those necessary for the management of a school's physical plant.

Expecting one person to meet the requirements (effectively) of both is just one more example of how U.S. schools are governed by magical thinking. Really good principals are rare because the job description is unrealistic.

"Principal" began as an adjective
Now a noun denoting the man or woman in charge of running all aspects of a school, the educational title "principal" originated as an adjective describing "teacher. " Originally, the school "principal" was the school's Principal Teacher. The principal teacher supervised curriculum and teaching staff in addition to teaching one or more subjects on a daily basis.

The most qualified person to recruit, monitor, and guide a school's teaching staff is a well-educated, experienced and successful teacher who spends part of every day in the classroom.

The management of a school's budget, non-teaching staff, lunch program, athletic events, etc. requires someone who is versed in buying, accounting, school law, and public relations.

Time to restructure public school administration
The realities of the U.S. school population in the 21st century demand a restructuring of the traditional public school administration.

Fifty years ago, it was still possible for the "all purpose" principal to run a school of moderate size. That was before the Elementary and Secondary Education Act of 1965 changed the purpose of the public school system without making changes to the way the system is administered.

NOTE: The Elementary and Secondary Education Act was created in an effort to close the achievement gap between the children of the poor and those better off, and between black students and Hispanics. Forty-seven years later, National Center for Education Statistics show that black students (13 million) and Hispanic students (14 million) still trail their white peers by an average of more than 20 test-score points on the NAEP math and reading assessments at 4th and 8th grades, a difference of about two grade levels.

Consider the statistics
U.S. schools serve about 50 million children between the ages of 5 and 17. Of those, approximately

9 million are living below the poverty level
10 million live in single-parent households
4.5 million are being cared for by grandparents
1.5 million have incarcerated parents
1 million speak a language other than English at home
4 million have been diagnosed with "learning disabilities"
2.5 million have a physical disability
2.5 million have a diagnosable mental disorder
5 million drink, use drugs, or smoke during the school day
1.5 million are victims of abuse or neglect
1 million are homeless

I could go on, but you get the idea. This is not the population that the present educational system was designed to serve. School reform that does not make major innovations for dealing with them is futile.

New needs require new administrators
Not only should the multifaceted job of Principal be divided between two administrators of equal authority in their areas, but at least two more administrative positions need to be created to deal with a student body very different from the one for which 20th century reformers designed the system.

In addition to the posts of Principal Teacher and School Manager, schools would benefit from a medical administrator and a social services administrator. Classroom teachers should not--as they currently are--be expected to serve as medical assistants, psychologists, parole officers, or surrogate parents. Principals should not be expected to be academic leaders, business managers, social workers and wardens.

Now that the government requires the public schools to provide more than academic and technical instruction, school administrations need to be restructured to meet the new obligations.




Related Articles
Editor's Picks Articles
Top Ten Articles
Previous Features
Site Map





Content copyright © 2023 by Maeve Maddox. All rights reserved.
This content was written by Maeve Maddox. If you wish to use this content in any manner, you need written permission. Contact Maeve Maddox for details.