The Seven Priniciples of Golf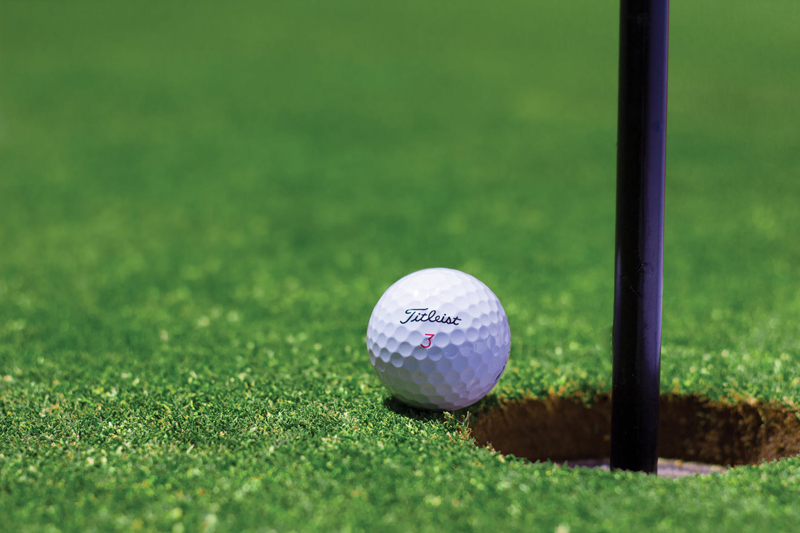 I have had this golf book for a time and now I don't remember just where I got it. It may have come from a gift from some surveys I do over the internet. They often have prizes you can turn your points in for. I do remember ordering a golf book with some of my points. Anyway I just found the time to read it and I must say he has some good points as the book's full title is The Seven Principles of Golf - Mastering the Mental Game on and off the Golf Course. The book is written by Darrin Gee who has become a motivational speaker and runs a Spirit of Golf Academy on the Big Island of Hawaii.

The Seven Principles are as follows:

The First Principle is Get Grounded
The Second is to Develop Feel
The Third is Visualize the Shot
The Fourth is Create your own Pre-shot Ritual
The Fifth is Find your natural swing.
The Sixth is Play one shot at a Time
The Seventh is Transforming your golf game

Now that all doesn't sound profound as it seems second nature to a golfer that you need all these things to enjoy a good game. The exceptional way the author writes how each of these principles affects your golf game and your life in general. He relates how our mind interferes with our game and we over think each thing we are doing during the golf swing. He does say to develop a natural swing it takes practice on the driving range to find a swing that feels comfortable for you. No two swings are alike you must find the swing that works with your body type.

The author says everyone agrees that golf is 90 percent mental and yet so few actually devote any energy to work on this area of your game. He says very few amateur golfers practice this part of their game and it is now becoming the key to successful improvements in golf. We are told by Mr. Dee that the mind-body connection is explored as discipline in many other sports besides golf. Many touring professional golfers are using the inner approach such as relaxing techniques and other disciplines as yoga, tai chi or meditation. This means a sound mental golf game is as important as a strong physical game

In this book the author discusses how you discover your potential and how to play your best golf. These things will lead you to achieving your goal on and off the golf course. In the course of this book the author will help you create a consistent, reliable way to quite your mind, increase your focus and concentrate on each and every shot. The Seven Principle chapters will include practical easy-to-use exercises to help you in your regular practice. It will help you develop a strong mental game and will guide you to better golf and more fun.

This was an easy to read book in 126 pages. The book is hardcover and in an appropriate grass green color with a drawing of a golfer. I loved the black and white sketches of golfers in various forms of a swing. They are used to diagram certain swings in some of the chapters these illustrations were by Keith Witmer. The pages are of heavier paper and well published with a ribbon attached as a book mark. I thought that was an extra nice touch as the book was published in China in 2007.

I enjoyed the book and received some good ideas to help me with my golf game. Keeping your mind in tuned to your body your natural golf swing will immerge and good things will happen on and off the course. When we learn to stay in tune to our body the golf game will become effortless. I find it works as well with keeping up with my busy schedule which gives me more energy when my mind is mentally alert.

You Should Also Read:
Spirit of Golf Academy


Related Articles
Editor's Picks Articles
Top Ten Articles
Previous Features
Site Map





Content copyright © 2022 by Letta Meinen. All rights reserved.
This content was written by Letta Meinen. If you wish to use this content in any manner, you need written permission. Contact Sandy Eggers for details.