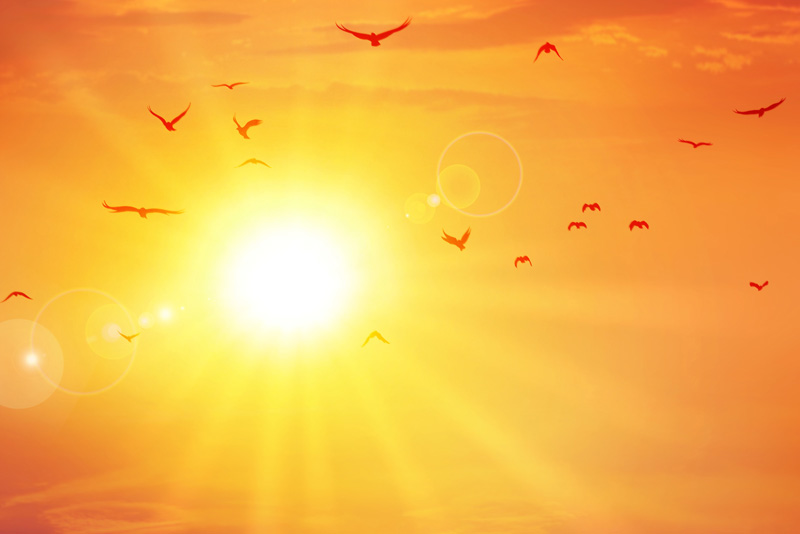 Can you be a Christ follower and observe the Halloween tradition? You will find almost as many views to this question as there are churches in your town. They range from strict avoidance to traditional Trick or Treating and Harvest Festivals. You may have a rule that is in your particular denomination. However if there is no clear guideline, perhaps for insight, it is best to look into the origin of the tradition.
It began as an Ancient Pagan Holiday.
Many ancient societies in Europe celebrated the end of the harvest season and beginning of winter. Probably the strongest influence on later Halloween customs was Samhain, a holiday observed by the ancient Celts. Samhain began at sundown on October 31st and extended into the following day. The Celtic pagan religion, called Druidism, believed that the spirits of those who had died in the preceding year roamed the earth on Samhain evening. In order to ward off these spirits, the Celts prepared offerings of food and drink, built bonfires and performed rituals at sacred sites. These rituals often involved animal and human sacrifices thought to honor Druid gods.
As the Roman Empire conquered the Celtic land, and began incorporating the Celts into their empire, they also absorbed some of the Celtic traditions into their own pagan and Catholic religious observances.
The Roman Catholic Church often incorporated versions of older traditions in order to win converts to the church. Pope Gregory IV replaced Samhain with All Saints Day in the year 835. In 998, All Souls Day, closer to the spirit of Samhain and modern Halloween, was instituted at a French monastery. This then began to spread throughout Europe and preserved many of the ancient Celtic customs associated with Samhain.
Between the 15th and 17th centuries, Europe developed a hysterical fear of witches, leading to the persecution of thousands of women. Witches were thought to ride flying brooms and to take the form of black cats. We see these images now as symbols of Halloween.
Halloween Comes To North America:
New England was initially settled by English Puritans, a strict Protestant sect that rejected Halloween as a Catholic and pagan holiday. However, soon other British colonists brought Halloween traditions to the southern colonies including Virginia and Maryland. Thus, the tradition spread throughout the United States by the mid-19th century, though it was becoming increasingly regarded as a children's holiday.
Young people often observed Halloween by indulging in minor acts of vandalism, such as breaking windows and overturning sheds. In the 1930s this was transformed into the ritual of trick-or-treating and vandalism was becoming a rare occurrence. However, in some areas the tradition of pranks survives and has even reached dangerous proportions, such as Mischief Night, also known as Devil�s Night in Detroit, where waves of arson sometimes destroyed entire city blocks in the 1970s and 80s.
Since the 1970s Halloween celebrations have become increasingly popular among adults.
(The historical facts in this article come from Ecarta Encyclopedia.)
Knowing the origin of the tradition is important. Knowing God's word on the subject is more important. The question of to celebrate or not comes down to personal beliefs and conviction
See Page Two
.
See also:
Satan - Who is He?
Magic, Divination and Witchcraft
You Should Also Read:
Halloween--part 2--The Symbols
Great Power
Halloween vs. All Saints Day


Related Articles
Editor's Picks Articles
Top Ten Articles
Previous Features
Site Map



Follow @LynneChapman
Tweet





Content copyright © 2023 by Lynne Chapman. All rights reserved.
This content was written by Lynne Chapman. If you wish to use this content in any manner, you need written permission. Contact Lynne Chapman for details.