Your Children Quarantined for 3+ Months or More?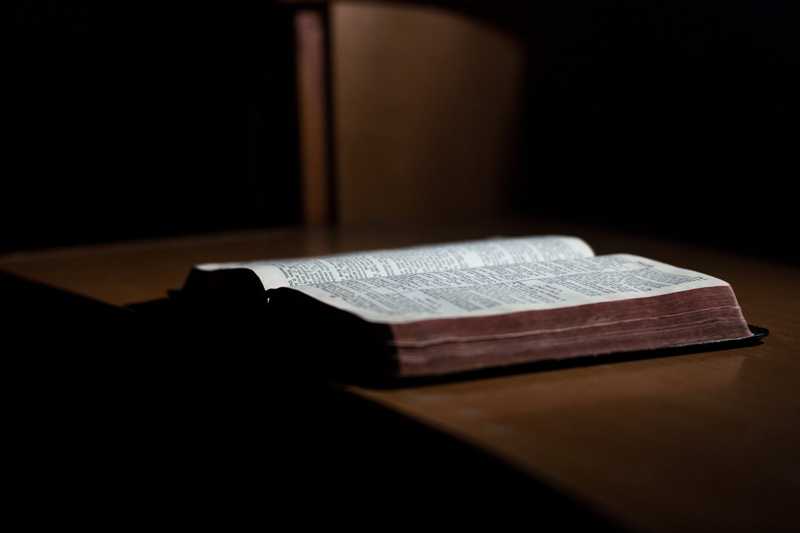 The times we live in are uncertain ones. The scriptures speak to our day when the ancient prophets talked of men's hearts failing them before Christ comes (see
D&C 45:26
and
Luke 21:26
). Yet we're also told that if we are prepared, we need not fear (see
D&C 38:30
).
In other words, if we follow the inspiration the Lord gives us through His servants and their words in the scriptures, we will be prepared for that which is to come (see
D&C 1:12
); peace will have a greater chance of witnessing to our souls that all will be well -- if we place our trust in the hand of God.
BYU-Idaho has a training film that cuts right to the core of some of the modern-day issues we face in today's raucous society. I'll include the link at the end of the article, but here are some of the facts about an issue that may soon overtake the world in a very real way: a pandemic.
Perhaps you've heard the words "bird flu", "pandemic", or "quarantine." Some scoff at the possibility of a world wide pandemic. Others might believe that it will be man-made. Regardless, it is imperative as parents that we are prepared. As the Lord says, when we are prepared we need not fear.
World-wide pandemics do occur. For example, in 1918 the "Spanish" Flu killed 20-40 million people. Did you know that, even without our modern forms of transportation, that pandemic reached from the east coast of the US to the west coast
in less than a week
? In fact, by the end of two weeks, the "Spanish" Flu had spread virtually throughout the United States! That's while people still were (many of them) using horse and buggies! Is it any stretch of the imagination, then, that a modern-day pandemic could travel farther and deeper and faster than the 1918 one?
Flues spread through water droplets, such as sneezing. Medically, you are a carrier from the time you are exposed, even though you won't develop symptoms for 24-48 hours. This is why places such as BYU Idaho, a church sponsored school, is preparing plans for how to handle a vicious pandemic.
Modes are being discussed and prepared, such as "SIRQ", which is an abbreviation for Self Imposed Reverse Quarantine. When one realizes that an epidemic only impacts localized clusters, but a
pandemic
impacts beyond national borders, government and civic organizations get 'real serious' about their plans. As citizens we're told that from the first diagnosed case within the borders of the US, things will change very quickly. BYU Idaho is kind in offering a
Self
Imposed Reverse Quarantine (where you hang out only with well people). But some places are talking about
forced
quarantines to stop the madness of ever growing death.
Are you ready? In the training film available at the BYU Idaho website (link provided below), the University has even had to discuss the possibility of quarantining staff and students to the school itself. The school has supplies to last until "outside help" is able to bring in more. This is comforting to some degree, but what if your child is at the local high school? The local elementary school? Away on a choir trip? These are real issues that need to be addressed and talked about as a family in advance.
This brings me to my next point: Do you have 3 months of food in your home? If a government declares a forced quarantine (meaning you cannot leave your home), would you starve in your own home if forced quarantined there for 3 months? What do your cupboards look like right now? Medicinal supplies? Toiletries? We're not chatting about a sci-fi film or book. We're talking about a pandemic that not just the US government (and others) are preparing for, but also churches, universities, etc. Thus, next week's article will discuss how to quickly build your 3 months supply if you've not done so yet. (The church has expressed a concern about any member who is trivially waiting to get started. There is always a reason for counsel or commandments from the Lord. Let's get started making sure we don't find out why the hard way! Go make an inventory now. How many days or weeks could you live if all stores shut down tonight?)
In two weeks, I'll share an article about the hidden blessings of living ALL of the Word of Wisdom (see
D&C 89
), not just abstaining from coffee, tea, and tobacco. Our immune systems need to be strong in the face of potential pandemics and during these times of stress.
In three weeks, we'll talk about how joy travels hand-in-hand with preparation. So come back often!
~~~~~
Struggling with your teens? C.S. Bezas book has been called the perfect aid for parents and youth leaders.
Powerful Tips for Powerful Teachers: Helping Youth Find Their Spiritual Wings
is available in most LDS bookstores and online at
DeseretBook.com
. Order it today and watch miracles happen.
You Should Also Read:
BYU Idaho's training film on prepping for a pandemic
Get started today on your 3 months supply!


Related Articles
Editor's Picks Articles
Top Ten Articles
Previous Features
Site Map





Content copyright © 2019 by C.S. Bezas. All rights reserved.
This content was written by C.S. Bezas. If you wish to use this content in any manner, you need written permission. Contact C.S. Bezas for details.