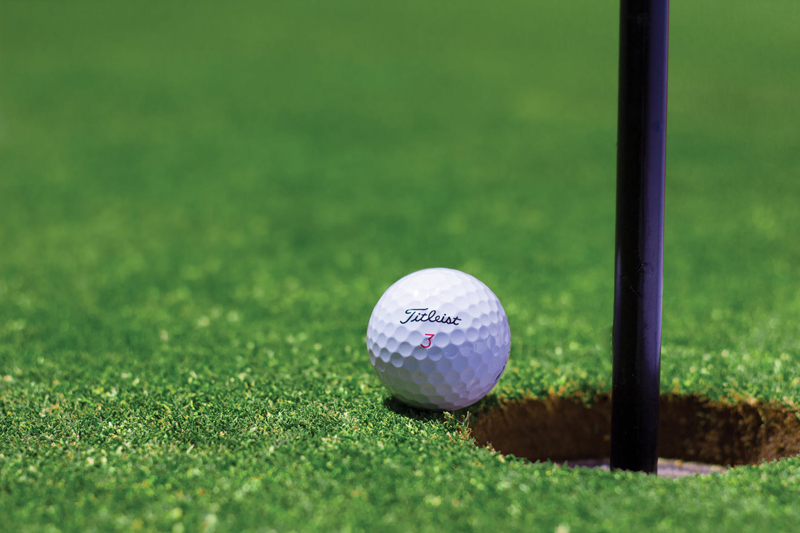 There has been a saying around golf I have heard many times that playing golf consist of 10% talent and 90% mental. Jennifer Padgett of Cumberland House Publishing asked on my Golf Web at site if I would be interesting in receiving a book to review. The name of the book was GOLF – The Mental Game – Thinking Your Way around the Course by Tom Dorsel. PhD. I thought this sounded very interesting and emailed her that I would love to read and review any type of book about golf.

I received the book a few weeks ago and just finished reading it this book has a tremendous amount of tips for helping a golfer think their way around the course. The book is a paperback with 350 pages and is well written and easy to follow. The suggestions are down to earth and since Mr. Dorsel is a psychologist and a professor of psychology at Francis Marion University in Florence, South Carolina I first thought it would be too technical. I found it very helpful although somewhat repetitive but sometimes golfers need to have things drilled into them before they understand.

The book is new and will be available in April 2008 so I appreciate having the first chance to read and review this book. Golf the Mental Game is divided into five parts with each part divided into several chapters dealing under these heading.

Part 1 – The Basics - Getting Started
Part 2 – Clear Thinking – Concentration
Part 3 – Controlled Emotions – Confidence and Mental Toughness
Part 4 – Effective Action – Practice
Part 5 – The Strange Game of Golf – Golf's Mental Mysteries

In the Preface Mr. Dorsel says that this book took 12 years in writing. It also composed of several articles written for the Golf Illustrated magazine and used three components of Thinking, Emotion and Action. In the 50 chapters the author notes that there may be some repetition as some areas are important enough to repeat as I said some golfers don't get it the first time around. The author also notes one should read a little at a time and then go out and practice what you learn. I must say it helped me as I was reading the keys to set up routine and visualization it was a success as I scored a 41 for my first nine holes, I did not finish the second nine as rain interfered. It made me a believer and wanted to finish the book and try out the many suggestions.

In the first part called the Basics it lists the things you should check with your golf Pro as to your grip, stance, alignment and swing. Once you get the proper information and instruction then it means practice, more practice and more practice. The author talks about how to practice that will do you the most good. He mentions that starting with warm up exercise then putting, chipping and finally to the driving range. I usually reverse that, I use some warm up exercise with my Speed Stick, then hit balls from the 8 iron to middle irons then to fairway wood and driver. From there I go to our chipping green and practice with several balls onto three different pin settings. I then finish with putting of long putts and several short putts. This has been my routine for a some time and at time it helps a great deal. As with every golfer it is not perfect as you will have some bad days so just live with it.

I was interested in the routine one should have on every set up before you swing to stand behind the ball and visualize how you want to make your shot perform. Of course I always look down the middle to see where I want the ball to go, sometimes it work great other times emotions take over and it sails off line. These are good suggestions and I will be working harder on these basic steps to getting good shots. The author tells of how many Pro's handle themselves on the course like Tiger Woods, Phil Mickleson or even the old timers like Arnold Palmer, Jack Nicklaus. Jack was mentioned 22 times as I found out in the Index as I was curious just how many time as it seemed he was on every page. Tiger was mentioned 20 times but these two are both good role models for golf.

The author is not only a psychologist he is a low handicap golfer. He relates many of his experiences in playing in tournaments and how to stay focused throughout the round. The one article I found helpful was how to recover while in a slump, he says that most golfers even Pro's go through a time when golf shots just don't work. Since I was in a terrible slump this past winter and have just recently worked out of it. I banned my driver to the garage for three weeks and used only my #3 wood as a driver. I also kept working on the driving range and finally I found the key things I needed to get my swing back on line. It did not work perfectly right away but enough to know when my scores improved.

I highly recommend this book for any golfer from youngsters to old timers like me. Everyone can use a little psychology hints to help improve your golf thinking game. The author has several chapters on how to lower your handicap in a six month period, he suggest things you have to do to make this happen. Good advice as we all know that 90% of playing golf well is mental so use your brain and think your way to better golf. This book is available on Amazon.com and on the Cumberlandhouse.com the publisher of this Golf The Mental Game – Thinking your way around the Course.



Related Articles
Editor's Picks Articles
Top Ten Articles
Previous Features
Site Map





Content copyright © 2022 by Letta Meinen. All rights reserved.
This content was written by Letta Meinen. If you wish to use this content in any manner, you need written permission. Contact Sandy Eggers for details.