CBN Evening Brews at Celebrator.com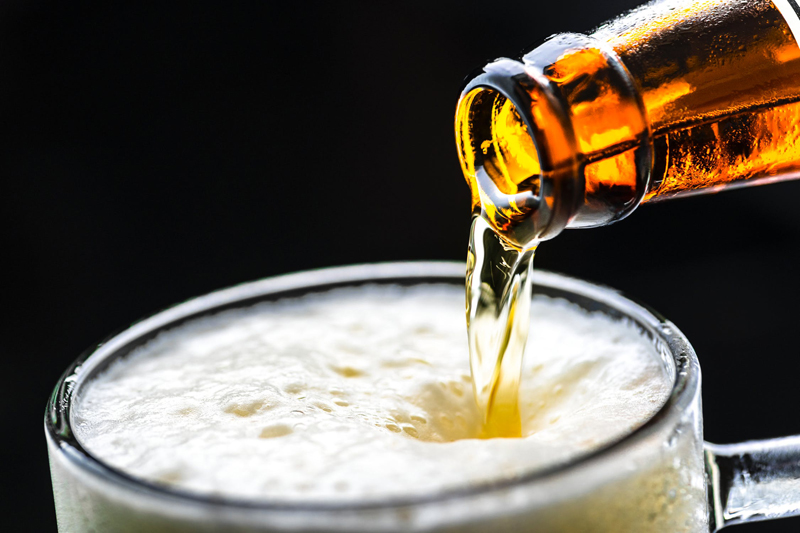 "I'm Allison Cook…and I'm Tom Dalldorf…oops!" begins the CBN Evening Brews, a little silly shtick that propels a great idea into the craft beer world. In this intro to the first Celebrator.com Internet news show produced by Dalldorf Communications, Tom Dalldorf and Allison Cook appear to launch the premier show using the wrong scripts onscreen. It is classic Dalldorf humor, as anyone who has read Hop Caen (in Celebrator Beer News) could attest.

Amazingly, the Dalldorf sense of humor ignites this serious news show with sparkle while Cook's sultry eyes draw the viewer into the fantasy of cyberspace. Amidst stories about stellar growth within the craft beer industry, pubs closing in the UK, and a crushing blow to the Bass Museum, our dueling duo adds surly political quips and one-liners to their brews-stories, keeping the video on a rollicking roll.

In this first show, aired April 14, 2008, "Newscasker" Tom Dalldorf spotlights Christian Kazakoff, Head Brewer at Triple Rock Brewery in Berkeley, California with an on-location interview, while the impish Allison Cook makes naughty comments about Mr. February, Jack Joyce of Rogue Ales, and his "super" bowl. Dalldorf creates controversy on underage drinking and the willingness of Vermont legislators to take a long, hard look at the "real" issues. Cook's "Cheese Report" inserts just a hint of beer and food into the program. In the final moments, another Dalldorf twist about "Mother of the Year???" puts effervescence into the beery refresher.

The show has the right look. Dalldorf understands the casual nature of the craft beer industry, and appears in a collared shirt, vest and beer-themed tie…but the shirt is open at the neck…the tie, loosened in accidental comfort. Cook wears her blond locks to the shoulder, giving her the softened appearance of the girl-next-door. The chemistry between this newscasking pair is delightful. One can hardly wait to see more of their fatuous exchange as the Evening Brews becomes a weekly staple.

The set shows-off just the right amount of breweriana – a pennant on the wall that boasts of the Oregon Brewers Festival 1993 and posters of recognizable hot-buttons Paulaner, Sierra Nevada, and Real Ale. The CBN row of clocks, tagged as Guinness Time, Zip City Time, Goose Time, Wynkoop Time, and Anchor Time, assure the viewing public that it's always time for beer.

Beer marketers would be wise to jump aboard with sponsorship in the early stages of this hot little program. With twenty years under his belt as Publisher and Editor-in-Chief of the longest running brewspaper in the nation, Dalldorf has proven "staying power." The idea is original in beer circles, and not just a copycat of Michael Jackson's Beer Hunter Series, as so many others have attempted to mimic. Every turn reveals a new touch of humor, even as the closing credits roll – "Tom Dalldorf's clothes by St. Vincent de Paul – Ms. Cook's hair by Ms. Cook."

For the present, the CBN Evening Brews has inserted prototype sponsorship into the show with a funny Dogfish Head Video Ad, courtesy of Dogfish Head Craft Brewery in Milton, Delaware, USA.

Check it out at the Celebrator.com website, and keep your eyes on this amber gem for each new show:

https://www.celebrator.com

Cheers!

 
You Should Also Read:
Celebrating the Celebrator - Tom Dalldorf
Celebrator Beer News 20th Anniversary Mardi Gras
Philly Beer Geek 2008


Related Articles
Editor's Picks Articles
Top Ten Articles
Previous Features
Site Map





Content copyright © 2023 by Carolyn Smagalski. All rights reserved.
This content was written by Carolyn Smagalski. If you wish to use this content in any manner, you need written permission. Contact Carolyn Smagalski for details.