3 Tips to Scripture Study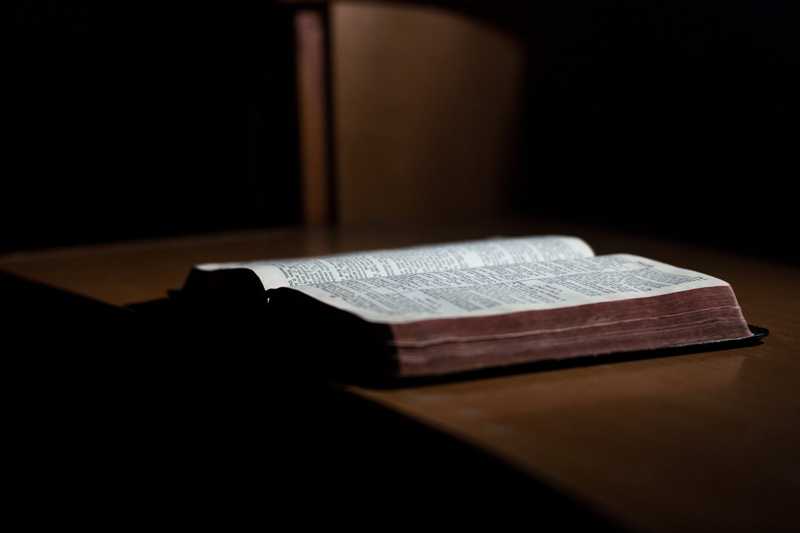 With all there is going on in today's world, isn't it nice to know the refreshing peace that comes with scripture study? The Savior said:
"Learn of me, and listen to my words; walk in the meekness of my Spirit, and you shall have peace in me" (
D&C 19:23
).
There are days in my life when the only peace I can find at the moment is while reading the scriptures and praying. I thought I would share three tips to scripture study that have made the difference for me.
Consistency
There have been times in my life when I haven't drunk deeply nor consistently from the "living waters" in the scriptures; thus later when I do...it feels like I'm drinking from a fire hydrant! Overwhelming and powerful. But when I do begin to daily immerse myself in the scriptures, the terminology becomes more familiar. It's as if I am more used to the flow of the words; therefore, it begins to make more sense. It becomes valuable to me and I retain more of what I read.
This is quite similar to the process of dehydration in a body and trying to fix it. If you are not used to drinking your daily quotient of water, when you start up actually drinking 8 glasses of water a day, most of it is
not
absorbed initially, but runs off. Your body does not know how to absorb it and as a result you need to take frequent trips to the bathroom! But after a week or so, your body is better able to handle the new flow of water and it begins absorbing it into your cellular tissues.
Reading the scriptures consistently will do the same thing for you. Rather than having the words flow above and over you, eventually they will begin to sink in and moisten your soul in richness and in life-saving insights. Yes, indeed, consistent scripture study -- every day returning to the word of the Lord -- will increase your body's ability to enjoy and become saturated in the Spirit of God.
Try consistent daily scripture study; it really works! I find that after about three weeks of consistent reading of the scriptures, I begin to thirst for them during the day and can't wait to get back to them. My body has acclimated to the "living waters" offered by Christ and can't get enough of the experience. Peace grows in my heart and wisdom grows in my mind; I am better able to function with life's challenges and with fewer regrets.
Purpose
I find that when I approach scripture study with an actual purpose, my mind is more alert and more caring about what I read. For example, if I am struggling to find a way to parent my child in a certain situation, when I keep that concern in my mind while studying I am more alert to parallels in the scriptures. The scripture stories become more vibrant and pertinent to my own life and I find answers rising to surface in the experience. Indeed, studying my scriptures with a purpose in mind opens my
own
mind to great receptivity to inspiration. The answer to my problems may not come right during that 15 minutes of scripture study, but the answer usually comes later as a direct result of it.
Prayer
The capstone for me comes when I begin and end my scripture study with prayer. I literally get on my knees, close my eyes, and call on my Heavenly Father in the name of Jesus Christ. I plead for understanding as I immerse myself in the scriptures. I share my concerns and I ask for guidance during the next few minutes of study. And when I finish my time with my scriptures, I close in prayer and thank Him for this time with Him. Prayer is the capstone and brings much of peace to me during my scripture study time.
In summary, when I approach my personal scripture study with consistency, purpose, and prayer, the time in the scriptures yields dividends, both present ones and eternal ones. Truly I am grateful for the scriptures, for in them I can:
"Learn of [Christ], and listen to [His] words; walk in the meekness of [His] Spirit,...."
D&C 19:23
And in so doing, the Lord promises peace.
~~~~~
Struggling with your teens? C.S. Bezas book has been called the perfect aid for parents and youth leaders.
Powerful Tips for Powerful Teachers: Helping Youth Find Their Spiritual Wings
is available in most LDS bookstores and online at
DeseretBook.com
. Order it today and watch miracles happen.
You Should Also Read:
Doctrine and Covenants 19:23
Online scriptures


Related Articles
Editor's Picks Articles
Top Ten Articles
Previous Features
Site Map





Content copyright © 2019 by C.S. Bezas. All rights reserved.
This content was written by C.S. Bezas. If you wish to use this content in any manner, you need written permission. Contact C.S. Bezas for details.