Miracle Fruit and Beer Tasting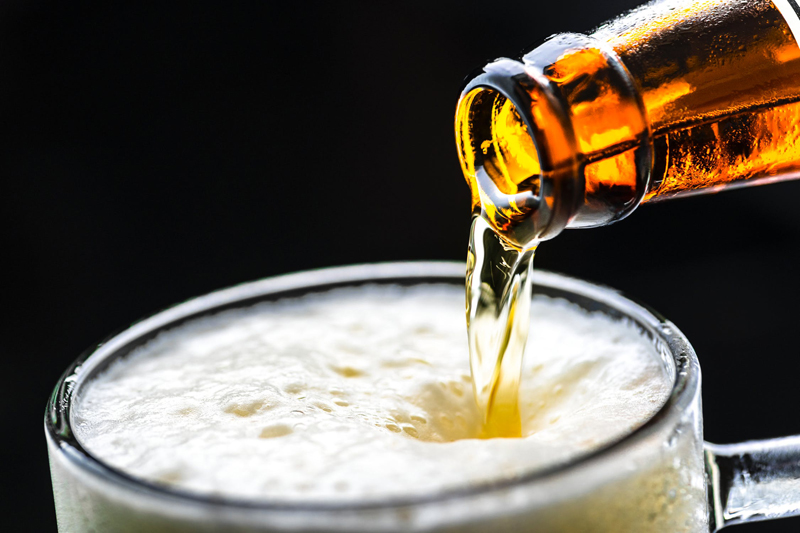 In 1725, French cartographer Chevalier des Marchais, in his many travels to West Africa, was intrigued by the food culture of local tribes, who chewed a tiny red berry before meals. The tiny fruit, Synsepalum dulcificum, seemed to change the flavors of food. Strange.

The berries, known in the Western world as Miracle Fruit, Magic Berry or Flavor Berry, contain an active glycoprotein, with carbohydrate chains, known as miraculin. When the pulp is sloughed across the tongue for 30 seconds, it binds to the taste buds, which then interpret acids as sweet. Researchers have been studying the fruit for more than three decades, in an attempt to safely satisfy the craving for sweets among diabetics. Recently, it has seized the spotlight at fashionable "Flavor Tripping Parties," where attendees expose their taste buds to the firm pulp for about a minute before sampling everything from lemons to Tabasco sauce.

The flavor trippers find that foods high in acid are magically transformed: they report that lemons taste like candied fruits, beer like chocolate shakes, and vinegar like sweetened apple juice. The effects can last from 30 minutes to 2 hours, although not all palates are affected by the dramatic alteration.

If a tiny fruit can cause such an about-face on the tongue, then you, as a beer taster, can more easily understand the effects that food may have on your sensual interpretation of beer. Of course, the preferences of your taste-buds have a lot to do with the styles you like. If you prefer acidic foods, such as citrus fruit, vinaigrette dressing, sauerkraut and brussel sprouts, the sensations of beers fermented with Brettanomyces and Lactobacillus may seem in line with your sense of taste. Those who prefer spicy foods may desire the quenching wash of a Pale Ale or the more assertive IPA. If sweet, chocolaty desserts are a preference, Belgian Dubbel, Robust Porter, or American Barley Wine may harmonize more readily with your taste buds. The pairings of food with beer also come into play.

To illustrate this point, become your own researcher in sensory sensation. Select 4 to 6 foods: cheese, a savory vegetable, poultry, pasta with dressing or sauce, red meat, and chocolate cake or mousse. Select 2-3 beer styles that live at opposite ends of the spectrum, and taste each food with each beer. You will find that some beers are enhanced by the food pairings, while others fall flat on their face. You might even try the foods with a dry white wine or classic red.

On their own, these beers may be World Class examples of their style, but food has the ability to alter your perception of each.

This is of particular concern to Best-of-Show judges at homebrew competitions. The delicate flavors of Lambic can be overshadowed by a burly, oak-aged Porter. In larger competitions, beers of different styles are not measured against each other, except in the case of Specialty Beers, Gluten Free Beers, and Spice/Herb/and Vegetable Beer. Most stand within their own category, and are assessed without the interference of other palate killers. Keep in mind that "palate fatigue" may also play a part, as demonstrated by the tendency of most judges to rate the first beers more favorably than subsequent ones.

For guidance on beer and food pairings, I strongly recommend Garrett Oliver's book, The Brewmaster's Table: Discovering the Pleasures of Real Beer with Real Food. Garrett discusses the different styles, historical derivation, and flavor profiles of a wide palette of beers, along with his enormous knowledge of International cuisine.

For information:
The Brewmaster's Table: Discovering the Pleasures of Real Beer with Real Food


Cheers!
 
You Should Also Read:
Garrett Oliver - Brooklyn Brewmaster of Beer and Food
Creating Desserts With Beer
Tapas and Beer - Tasty Food Pairings


Related Articles
Editor's Picks Articles
Top Ten Articles
Previous Features
Site Map





Content copyright © 2022 by Carolyn Smagalski. All rights reserved.
This content was written by Carolyn Smagalski. If you wish to use this content in any manner, you need written permission. Contact Carolyn Smagalski for details.